Smoke-filled skies blanket the West Coast, while on the ground, thousands of bone-dry acres burn.
Historic levels of dryness in areas of California and elsewhere in the West have only increased over the past three years, forcing firefighters to use every tool at their disposal to get the upper hand on the infernos.
After a fire, the charred remains of trees stand in testimony to what was once a forest, and in the unluckiest places, once-inhabited homes are reduced to foundations. The destruction is hard to miss.
What isn't immediately evident, however, is how a fire can affect areas hundreds of miles away, and for years after a fire has burned out.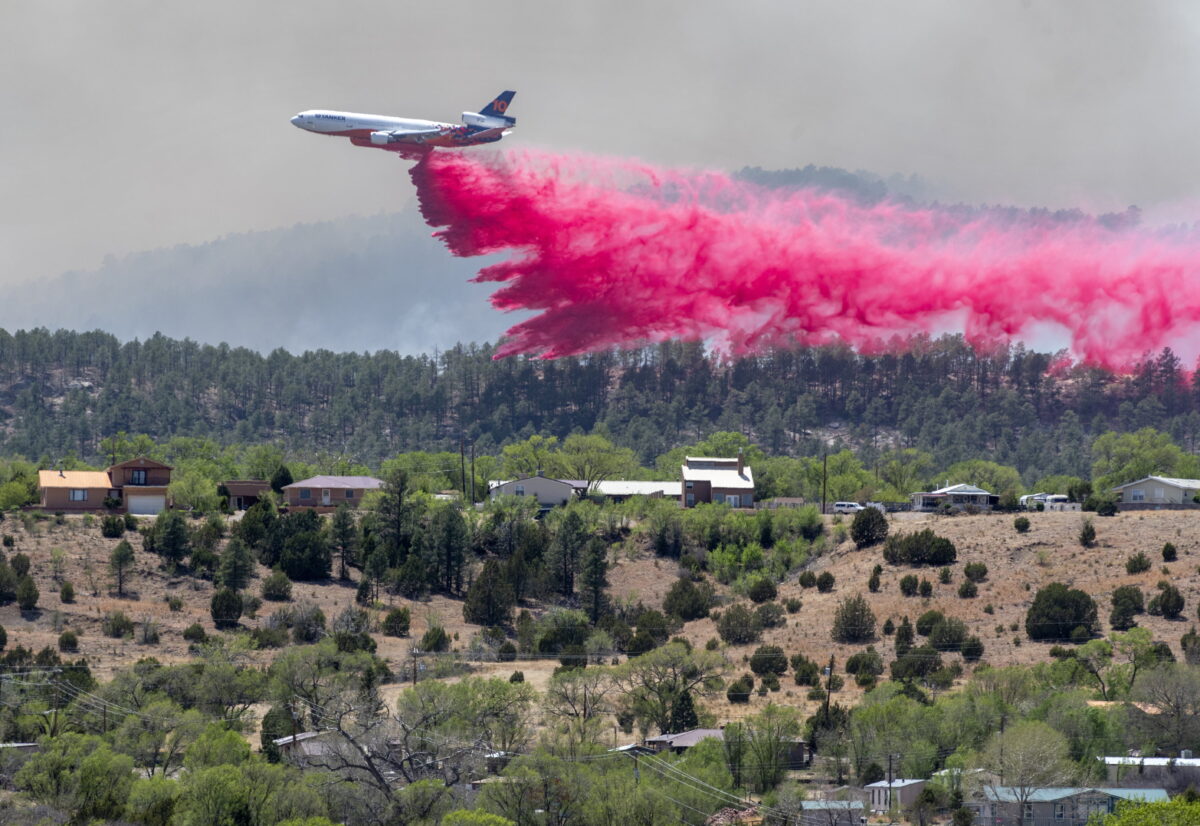 New reports are starting to emerge about the effects of wildfires on water quality, and for the drought-stricken West, that might be cause for concern, the Environmental Protection Agency (EPA) reports.
In 2021, 7.1 million acres burned in the United States, according to the U.S. Department of the Interior.
So far in 2022, more than 6.7 million acres have burned, although peak wildfire season is far from over—there were 91 active large fires as of Sept. 14, the National Interagency Fire Center (NIFC) said.
About 80 percent of freshwater resources originate on forested land, and in the western United States, 65 percent of fresh water originates from forested watersheds (an area that funnels rainwater and snowmelt into water sources), the U.S. Geological Survey (USGS) states.
These water sources are "highly susceptible to forest fires," according to EPA ecologist Dr. Scott Leibowits.
Contaminated Water
For example, in the West, the Colorado River Basin runs through seven states, and supplies water and power to millions of Americans. Its headwaters start in Wyoming and Colorado.
In 2020, wildfires in Colorado's mountains burned 681,000 acres, and 339,783 acres in Wyoming. For reference, Rhode Island is about 776,900 acres.
Pilots should avoid dropping "wildland fire chemicals" within 300 feet of waterways (lakes, rivers, streams, ponds), the official aerial delivery policy of the NIFC states. However, deviations are acceptable when the damage outweighs the cost—since 2012, there have been 459 reported "intrusions" of aerial drops delivering retardant into avoidance areas.
In its 2011 report—which is still the standard, according to its 2020 report—the U.S. Department of Agriculture (USDA) found that spraying fire retardant on soil has two potential effects.
For nutrient-poor soil, the fire retardant adds nitrogen and phosphorus, which "could improve soil productivity in the short term," but for "already productive soils" such as clay, the increased nitrogen and phosphorus could reduce soil pH, "making some nutrients unavailable."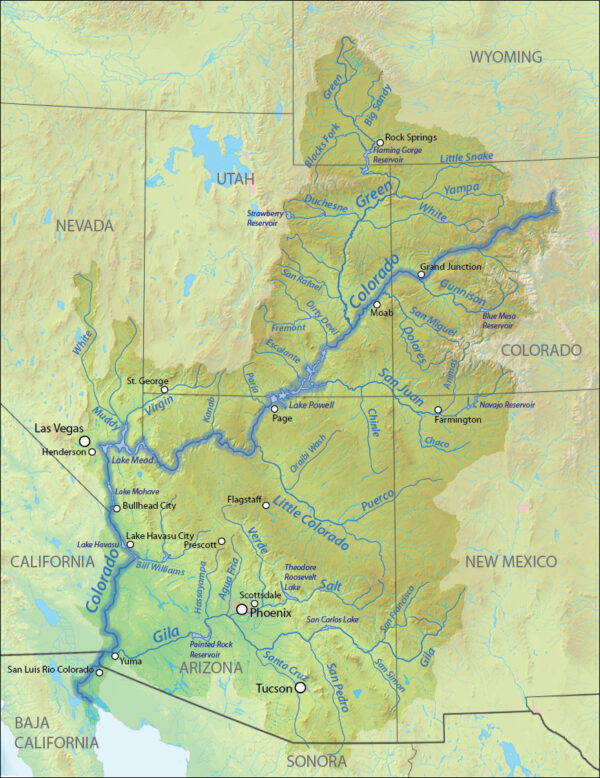 For water, the USDA found that fire retardant adversely affects water quality, but because aerial drops try to avoid waterways, the impact on water quality is minimal.
The report referenced a 2006 study that found "minimal effect on surface water quality" for streams near the aerial application of fire retardant. The study specified that it looked at "retardant near but not into the streams."
Still, the report allowed that if retardant was accidentally dumped on waterways, "direct effects include lethal and sublethal effects on aquatic species."
Notably, the above didn't factor in thunderstorms after a fire.
Wildfires can lead to contamination of groundwater when rainstorms wash ash, sediment, nutrients, and contaminants into streams and rivers, American Water Works Association says. But until recently, there's been limited research into the aftereffects on source water (bodies of water that provide water to public drinking water supplies) and the quality of drinking water.
Hoping to understand how different types of runoff might impact water quality, the USGS commissioned a study to evaluate the effects of the Fourmile Canyon wildfire in Colorado, and nutrient loads in stream water.
The report, published in 2012, found that while it increased slightly, snowmelt didn't substantially increase dissolved organic carbon (carbon that can pass through a filter). But there was a substantial increase in dissolved organic carbon in streams after high-intensity summer storms.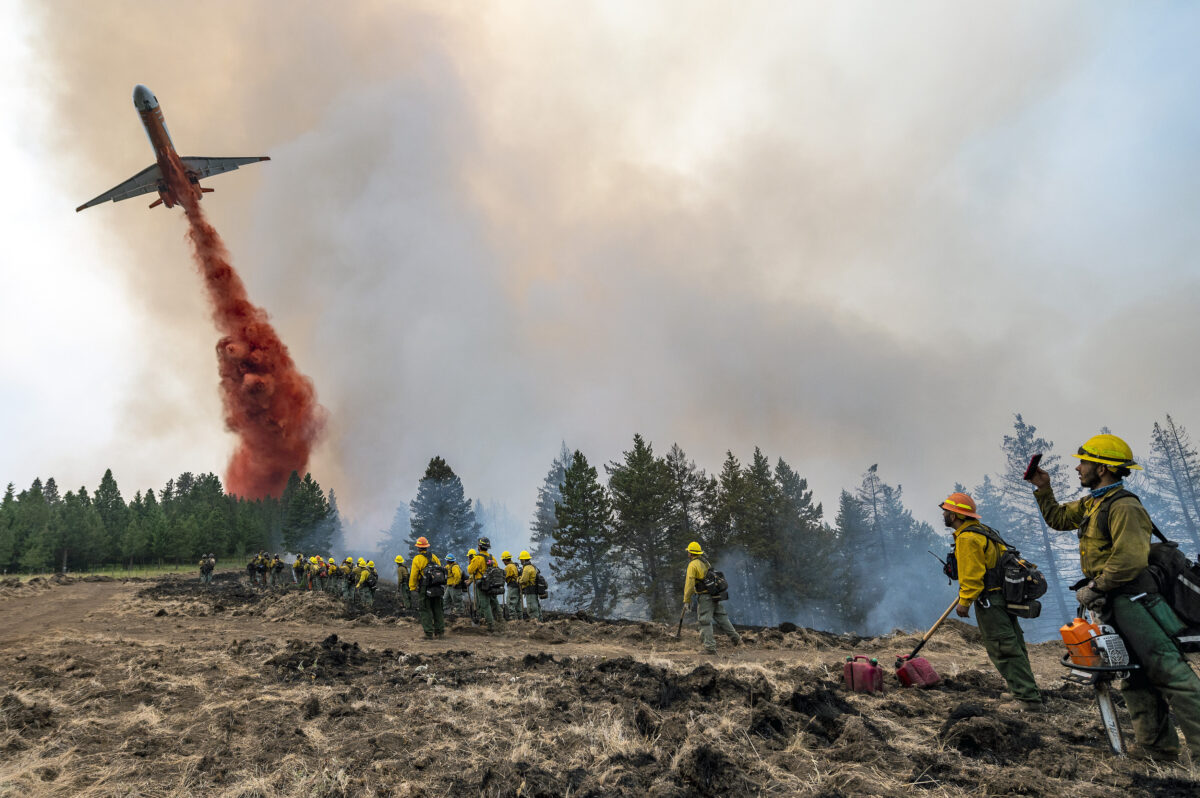 "Elevated nutrient export from the burned watershed was observed during spring snowmelt and summer convective storms, which increased the primary productivity of stream biofilms.
"Wildfire effects on source-water quality were shown to be substantial following high-intensity storms, with the potential to affect drinking-water treatment processes."
In an effort to further understand its findings, the USGS expanded that investigation into a 5-year post-wildfire study.
The report found elevated levels of several chemicals in streams after a thunderstorm, "along with sediment and nitrate."
Findings also included that the chemicals increased in concentration in a drought-plagued area's waterways after extreme rainfall.
Allowing that soil doused with fire retardant runs into streams after a wildfire, the USGA commenced a study in 2020 to specifically investigate the effects of fire retardants on drinking water supplies.
While the report has yet to be published, but the overview notes that "each year, millions of liters of fire-retardant chemicals are applied to wildfires across the nation. The use of these retardants could also have significant effects on downstream nutrients … and related water-quality conditions in reservoirs."
Between 2000 and 2010, more than 90 million gallons of fire retardant were dropped on Forest Service lands. From 2012 to 2019, 102 million gallons of air fire retardant was dropped on fires, according to the USDA, affecting 8,586 acres to 22,552 acres per year.
Health Effects
The primary aerial retardant used in Western wildfires is called Phos-Chek, which is 80 percent water, 10 percent ammonium phosphate fertilizer, and other "proprietary ingredients," according to Scott Cooper, a research professor at the University of California–Santa Barbara's Department of Ecology, Evolution, and Marine Biology.
It was developed by Monsanto in the early 1960s, and is now owned by Perimeter Solutions.
"With these megafires and just massive amounts of retardant being dumped on the environment, do we really know all of the impacts, both as a fertilizer and as a toxic?" Cooper told Environmental Health News.
Meanwhile, another researcher, Jordyn Ellorin, pointed out that while fire retardants are designed to slow fires and believed to be non-toxic, "fire retardants haven't been fully studied over long periods of time at the increased amounts we're currently using."
Like Cooper, Ellorin pointed out that fire retardants were developed "nearly 40 years ago" and information has changed since then.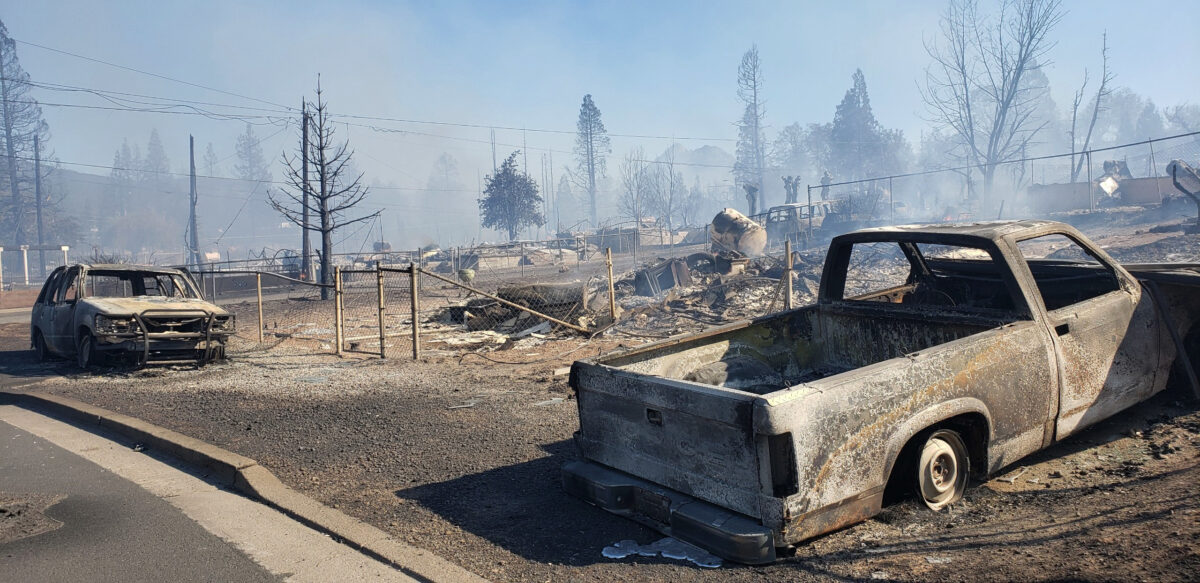 In 2018, researchers from the Colorado School of Mines evaluated data from 24,000 fires across the western United States. They found that after a fire, there's a significant increase in nitrogen and phosphorus in water supplies, and particulate matter continues to increase in concentration even after five years post-fire.
Those findings contradict the 2011 USDA study, which found elevated phosphorus and nitrogen in the soil, but not in waterways after a fire.
According to the EPA, nitrogen and phosphorus are natural parts of aquatic ecosystems, but, in elevated levels, they are harmful. Exposure to elevated levels of nitrogen, for example, can cause increased risk of respiratory infections in children, and "obstructive lung disease from bronchiolar damage may occur," the Centers for Disease Control and Prevention states.
Regarding water treatment, researchers at the University of Colorado's Department of Civil, Environmental and Architectural Engineering showed that post-fire contaminated water "presented treatment challenges."
Treating the water at higher alum doses "showed minimal dissolved organic carbon removal.
"The degraded water quality of the post-rainstorm samples is likely attributed to the combined effects of runoff from precipitation and greater erosion following wildfire."