Mark Zaid, an attorney representing the person who filed a complaint against President Donald Trump, defended his tweets calling for a "coup" against the president even as Trump cited the missives as evidence that the impeachment inquiry is a "hoax" and "should be ended immediately."
Zaid, who claims to be nonpartisan, wrote in early 2017 that a "coup" against Trump "has started," and that "rebellion" would come, to be followed by "impeachment."
In July 2017, he wrote: "We will get rid of him, and this country is strong enough to survive even him and his supporters."
The selection of missives, unearthed on Nov. 6, was highlighted by Trump both Wednesday night at a rally in Louisiana and early Thursday on Twitter.
But Zaid issued a statement later Thursday, telling Fox News: "Those tweets were reflective and repeated the sentiments of millions of people."
"I was referring to a completely lawful process of what President Trump would likely face as a result of stepping over the line, and that particularly whatever would happen would come about as a result of lawyers. The coup comment referred to those working inside the Administration who were already, just a week into office, standing up to him to enforce recognized rules of law," he added.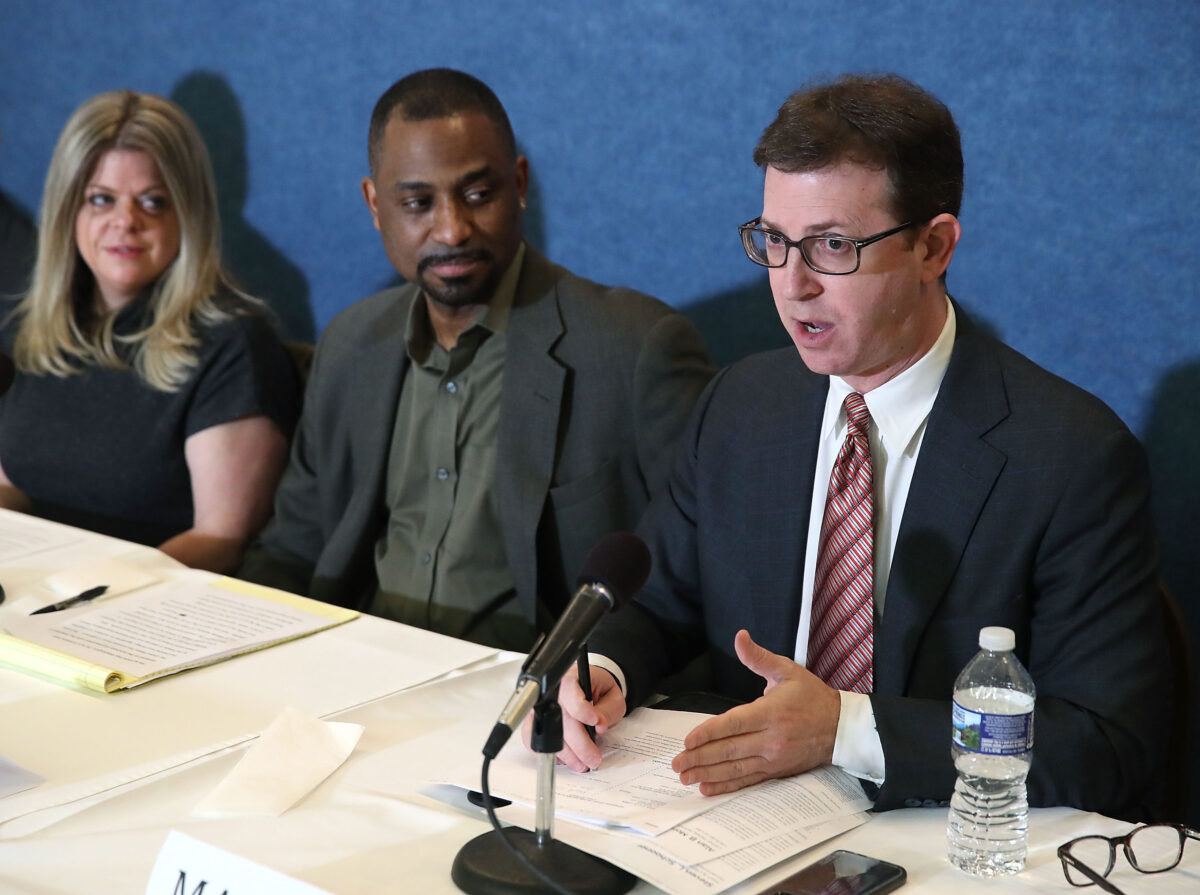 Before the statement, Zaid told followers on Twitter that the criticism over the tweets "just makes me laugh" and shared several missives from people defending him, including one who claimed Zaid and another lawyer are "centrist and non-partisan."
Zaid has repeatedly made anti-Trump statements on Twitter since the president was elected, but has regularly responded to critics of himself and the whistleblower—who had indications of political bias against Trump—by saying he is nonpartisan and represents clients from across the political spectrum.
Trump held a printout of a Fox article at the Louisiana rally, telling the crowd: "It's all a hoax, they say Jan. 2017 'a coup has started and the impeachment will follow, ultimately."
"It's all a hoax. It's a scam. And you know who helps them? These people right back here, the media," he added, pointing at reporters.
Early Thursday, he took to Twitter to write: "Based on the information released last night about the Fake Whistleblowers attorney, the Impeachment Hoax should be ended IMMEDIATELY! There is no case, except against the other side!"