If you loved the look of the redesigned Volvo S90 when it was released a couple of years ago but decided to hold out for something more compact, the car you've been waiting for has arrived.
The 2019 Volvo S60 offers a smaller and more affordable alternative to the Scandinavian company's flagship sedan while retaining many of the same appealing design elements such as clean and simple lines, T-shaped LED headlights, and premium interior accents such as its well-finished upholstery and tablet-like infotainment system.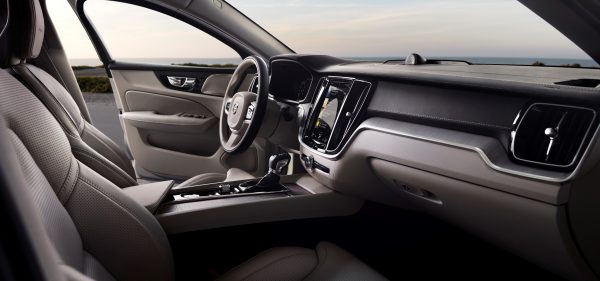 This car marks an interesting milestone for Volvo as it will be the first built in the United States at a new manufacturing facility in South Carolina.
On the three trim levels offered at launch and currently in dealerships, two engine configurations are available, the T5 and T6. Both are from Volvo's Drive-E family of engines, all of which start with a base of a 2.0-litre, four-cylinder aluminum block. On the S60, both come matched with an eight-speed automatic transmission. In the T5, a turbocharger is added to give it a total power output of 250 hp and 258 lb.-ft. of torque from 1,500 to 4,800 rpm. This engine is available only with front-wheel drive on the S60, which along with its reduced power contribute to a lower combined average fuel economy of 8.4 litres per 100 kilometres.
This engine is standard equipment on the entry-level Momentum trim, which starts at $42,400. At this price, heated and power-adjustable front seats with a driver's side memory feature, a leather steering wheel, 17-inch alloy wheels, CleanZone air purification, Apple CarPlay and Android Auto integration, and a panoramic sunroof are included, as are the city safety collision mitigation and lane keep assist safety features. Heated rear seats, retractable side mirrors, on-board navigation, cleaning and bending headlights, heated rear seats and steering wheel, a 360-degree surround view camera, 18-inch wheels, and an attractive city weave fabric upholstery are among the features available either as part of packages or as standalone extra-charge options.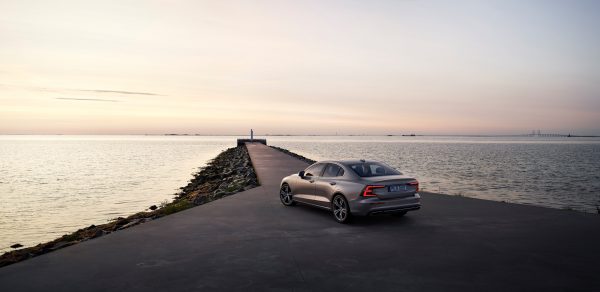 The upgrade engine for the Momentum trim, and the standard engine for the R-Design and Inscription trims, is the T6. This uses the same basic engine as the T5 but also employs a supercharger, which increases the power output to a peak of 316 hp and 295 lb.-ft. between 2,200 and 5,400 rpm, though the supercharger adds some initial torque, making the power band feel much wider. All-wheel drive is standard on all T6-equipped S60s, which net an average combined fuel economy of 9.4 litres per 100 kilometres. Selecting the Momentum T6 increases the price to $47,400 while adding 18-inch alloy wheels as standard equipment.
Inscription is the luxury-oriented trim. For $53,900, ventilated front seats wrapped with Nappa leather upholstery are included, as are unique 10-spoke 18-inch alloy wheels and attractive driftwood interior inlays.
R-Design, which is this writer's preferred configuration with its smooth and precise drive feel that matches well with its powerful engine and quality interior, is the performance-oriented trim and starts at $52,400. It comes with a sport-tuned chassis, matte black 18-inch wheels, and numerous interior upgrades such as exclusive Nappa leather sport seats with textile inserts, a sport steering wheel with shifting paddles, unique pedals, metal mesh interior inlays, and black mirror covers.
Both the Inscription and R-Design trims are also equipped with adjustable drive mode settings, active dual tailpipes, four-zone climate control, keyless entry, an enhanced 12.3-inch gauge cluster, a memory feature on the front passenger seat, cleaning and bending headlights, and on-board navigation.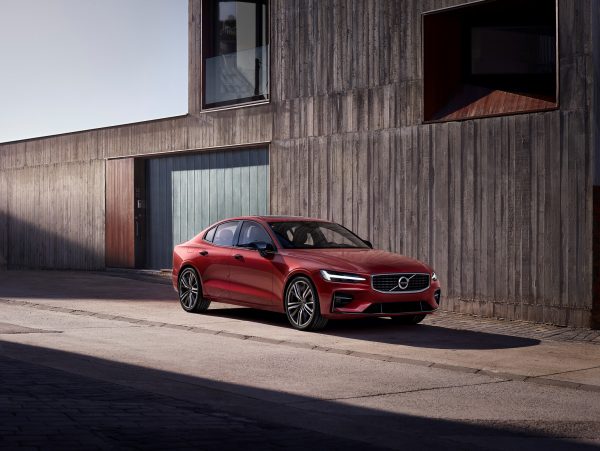 Volvo's Sensus Connect infotainment system with its 9-inch tablet-like touchscreen is standard equipment on all models, as is Apple CarPlay and Android Auto smartphone integration. In the S60, the latest version is installed that has been upgraded to improve processing speed by 50 percent and give quicker access to the back-up camera and, when equipped, the on-board navigation system.
Those looking for an electrified version of the S60 will want to wait until the T8 is launched this summer, which will be the only way to secure an S60 with Polestar engineering. Only 10 will be available in Canada, and the pricing has not yet been announced.
It boasts 415 hp and 494 lb.-ft. of torque along with a front strut bar for added chassis stability, electric all-wheel drive, Öhlins dampers, unique 19-inch wheels, and yellow Brembo brake calipers and seat belts. This is the best choice for drivers who prize performance over all else. The suspension is significantly stiffer than in other S60 models, which is ideal for driving on a track or the smooth asphalt of California where it was tested, but it will be very noticeable by the driver and passengers at times on more typical Canadian roads.
The S60 and its sister model, the V60 wagon, are the first available in the Care by Volvo subscription service, which allows drivers to pay a flat monthly fee over a two-year contract for a pre-equipped S60 Momentum ($949/month) or R-Design ($1,049/month). The fee includes scheduled maintenance, wear and tear protection, roadside assistance, a 24-7 concierge, and winter tires, plus the offer of a new vehicle after 12 months with a renewed two-year commitment.
Stephanie Wallcraft is a professional automotive journalist based in Toronto, Ontario.