A new video shows chaos inside of a North Carolina Walmart as people attempt to stock up on provisions ahead of Hurricane Florence.
While the hurricane is projected to hit land early Sept. 15, the effects are already starting to be felt from the massive storm.
Jenetha Diamondz Satterfield recorded the footage at the Walmart in Durham off Glenn School Road and posted it on Facebook.
"Nobody was fighting, just pushing and rushing to get water," she wrote.
According to local residents commenting on the video, resources are becoming scarce as people snatch up goods.
Responding to someone who wondered why people didn't just go to another store since lots of businesses sell water, Mamie Wilkins replied: "Not here right now. Water can't be found anywhere."
"They're sold out everywhere," added Robin Angelica.
Hundreds of thousands of people have evacuated their homes under mandatory evacuation orders from the governors of Virginia, North Carolina, and South Carolina. The Carolinas are expected to bear the brunt of the storm but an unusual weather system is expected to stall the storm once it hits land, and forecasters are unsure of what path the hurricane will take.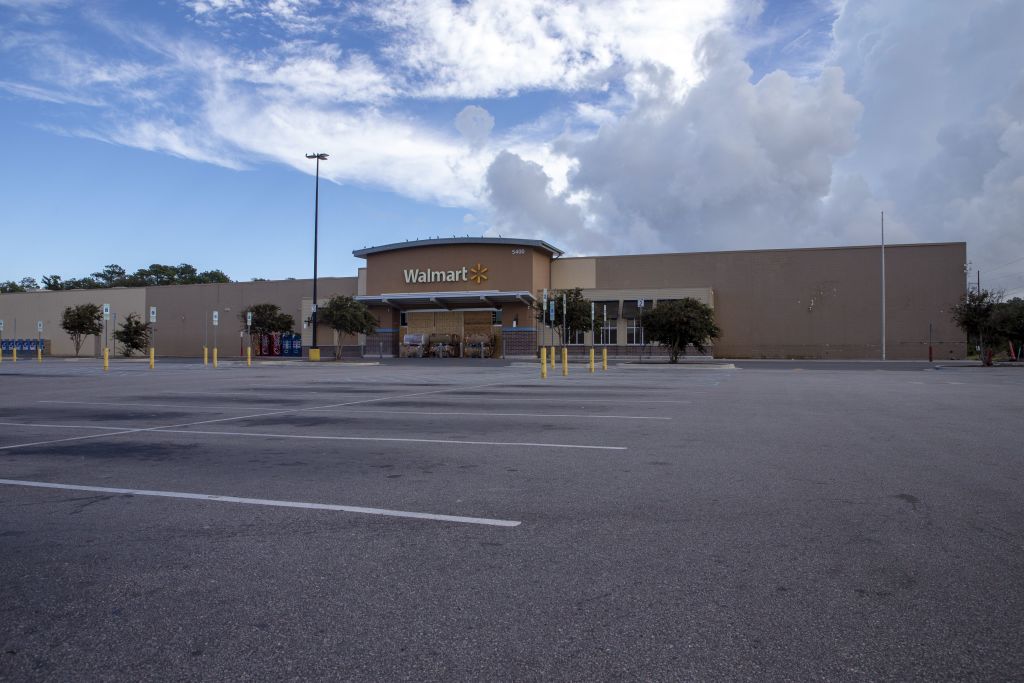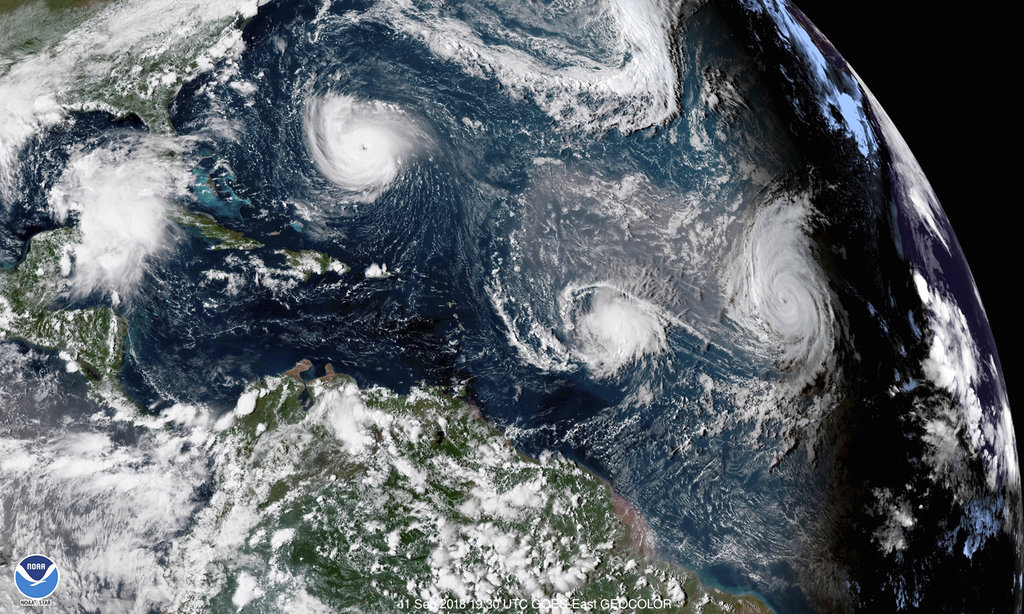 Walmart Stores Inc. sent a letter to customers stating that all stores located in mandatory or voluntary evacuation zones would be closed as of 11:30 p.m. on Sept. 10, reported WMBF.
People wondering if their local Walmart is included can check their store's Facebook page or call to check on the status, the company stated.
However, no one was answering calls made by the Post and Courier, with recordings stating that the stores wouldn't reopen until the morning of Sept. 15.
A Walmart spokesperson told the outlet that the recordings were in error and no decisions have been made as to store reopenings as of yet.
"We'll assess conditions and other factors after the storm to gauge when we can safely reopen," Walmart spokesman Phil Keene said. "In terms of the storm closures, we made the decision to close those stores with our teams in mind. We wanted to make sure our associates had time to take care of their families."
A number of other businesses, including Sam's Club, Lowe's, and a range of local retailers across North Carolina and South Carolina, were shut down or were planning to shut down ahead of the storm.
School districts, local governments, schools, churches, and other institutions were also closing across the states.
From NTD.tv
Did you enjoy this article? Continue to read more stories  here.
---