Bodycam and dashcam video was released by the Lakemoor Police Department of a fatal officer-involved shooting during a traffic stop on July 26, 2018, that left a man wanted for murder dead.
Lakemoor Police Officer Brianna Tedesco pulled over an SUV near Four Seasons Boulevard and Sullivan Lake Road.
The man inside the vehicle was identified as Kenneth E. Martell, 36, of Meadville, Pennsylvania, who was wanted on murder charges, reported the Lake and McHenry County Scanner news website.
Martell is accused of killing and robbing 88-year-old Theodore Garver in Beaver Township, Pennsylvania, three days prior.
He was seen huddling down in the vehicle, according to the report. Tedesco asked him for identification and he gave her a false name, James Duncan or James Dunkin.
"I just have to make sure you don't have any warrants or anything, which I'm sure you don't," she told him in the video, ABC7 reported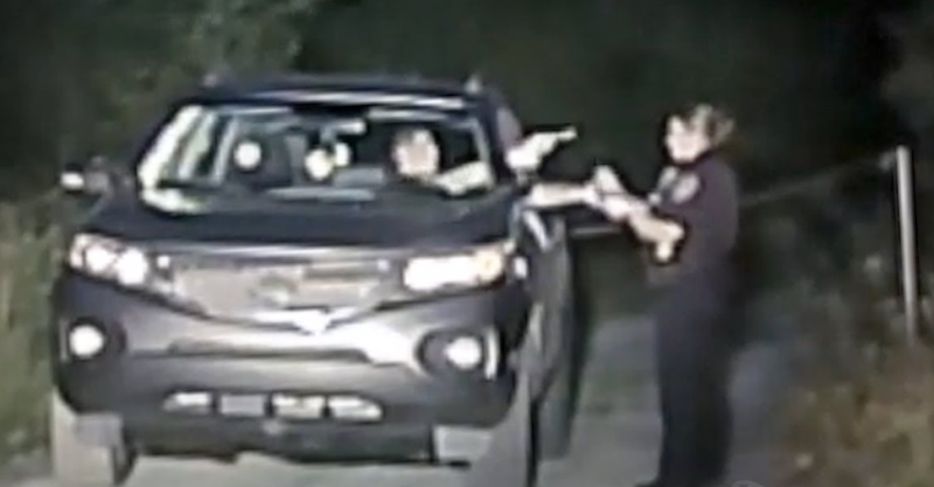 "They're not finding a DL, a driver's license record, for a James Duncan. Do you have anything in the vehicle with your name on it?" she told him.
Tedesco asked Martell for his ID before he pointed a gun at her head.
"It became apparent that the tender of a piece of paper was designed to distract Officer Tedesco from what Martell was about to do," Lake County State's Attorney Michael Nerheim told the website.
The two then began fighting over his handgun.
Lakemoor Police Officer Anthony Loiacono, a backup officer, arrived at the scene and shot Martell once. Nerheim said Loiacono was armed with two guns in his hands.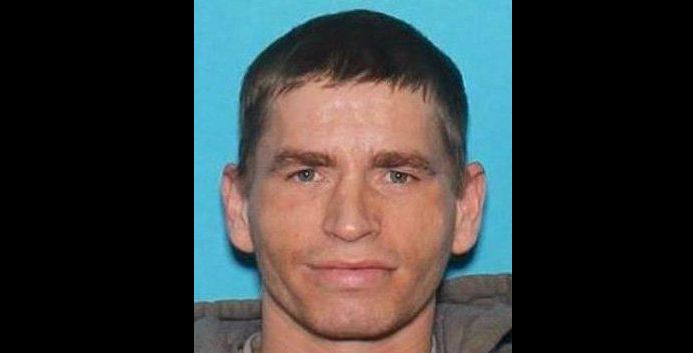 An autopsy showed that Martell had drugs in his system at the time of death.
"Based upon the facts gathered in this investigation and a review of the applicable Illinois Statutes, Officer Loiacono acted reasonably and appropriately. Martell's acts of deception and lies to Officer Tedesco were a prelude to an ambush," Nerheim said in a report.
"I think she knew early on something wasn't quite right, but she was still being cordial with him trying to figure out what he was doing there," he also said, ABC7 reported.
The video footage of the incident was released on Jan. 12 on the county's website. An uncensored version can be seen here:
"This case illustrates how tough a job law enforcement can be," Nerheim added to ABC7.
Police discovered a shotgun, crossbows, rifles, and other weapons hidden the woods near the vehicle.
"Both officers were heroes as far as I'm concerned—they way they handled it from beginning to end," Nerheim told the Chicago Tribune.
"It's a really dramatic video. The first time I saw it, I felt my heart beating through my chest," he said. "It's hard to watch."
He also said that Tedesco's "quick actions and fight for the gun allowed additional time for her partner to arrive at the scene."
"Her partner was then able to end this deadly confrontation. The acts of these two skilled officers were masterful and indicative of two people acting in self-defense."
Other details are not clear.
Traffic Stops Dangerous for Police
In recent months, there have been several dramatic instances of police getting involved in shootouts or getting into dangerous situations with suspects during traffic stops.
The National Law Enforcement Memorial Fund (pdf) said traffic stops are notoriously dangerous for police officers in the United States. The leading causes for officers being shot and killed in 2017 occurred when they were responding to domestic incidents and while conducting traffic stops, the group's annual report states.
And, according to the most recent figures published by the U.S. Bureau of Justice Statistics, "A greater percentage of male drivers (12 percent) than female drivers (8 percent) were stopped by police during 2011." It adds: "In 2011, about 3 percent of traffic stops led to a search of the driver, the vehicle, or both. Police were more likely to search male drivers (4 percent) than female drivers (2 percent)."