Harleys were roaring outside of the Texas State Penitentiary on Jan. 30, the day of Robert Jennings's execution. Houston officers and the Thin Blue Line Law Enforcement Motorcycle Club were present, ensuring that the 61-year-old murderer heard the sound of justice in his final moments.
It's been three decades since Jennings 
shot officer Elston Howard
 twice in the head during a robbery—three decades of delayed justice that Houston Police Chief Art Acevedo felt was also an injustice.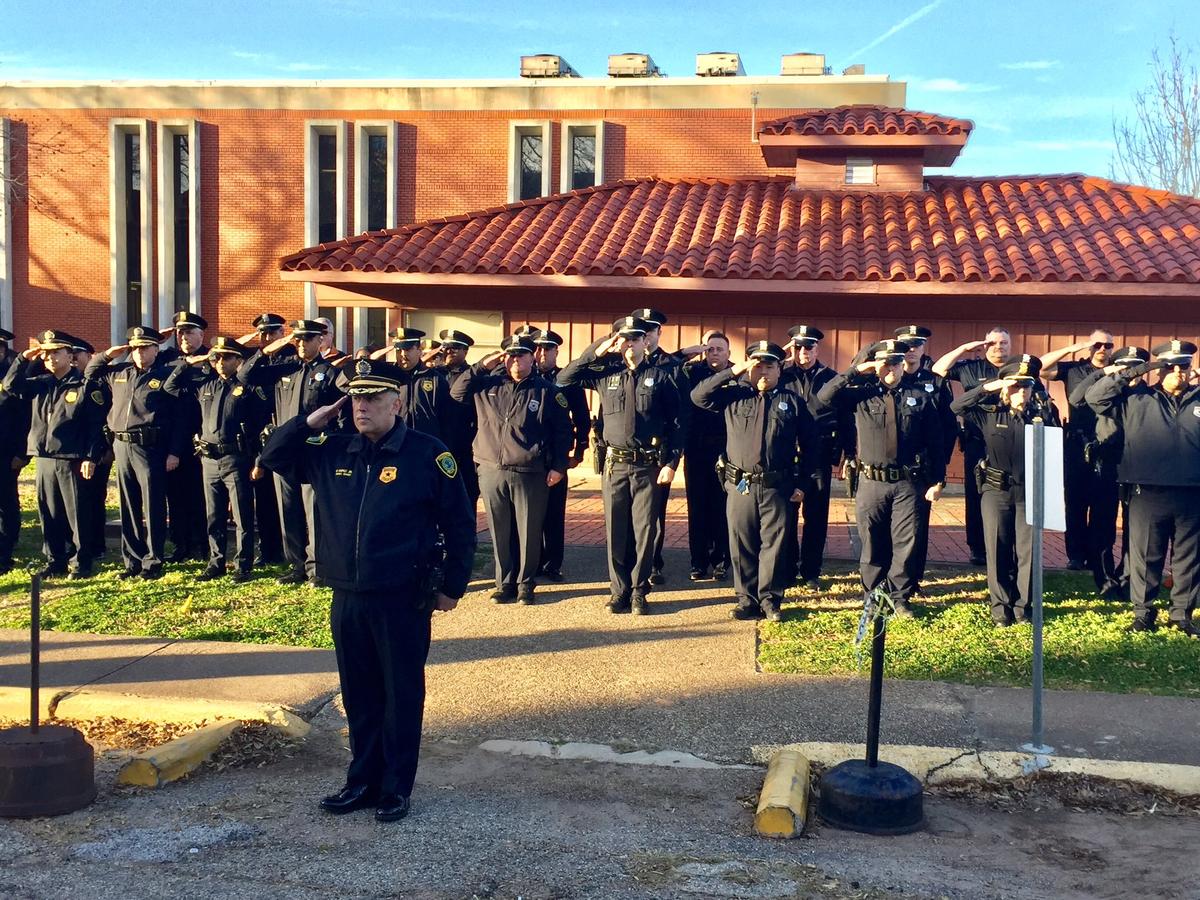 "Although the family had to wait a long time, in this case, the day is here. The day of reckoning is here," said Acevedo, at the thunderous but
solemn ceremony
.
Lights, Bikers, and Justice
A video of the bikers was posted on Twitter, where viewers could see them revving their colorfully lit choppers in unison. Earlier that day, Howard's mother, accompanied by Houston officers, visited her son's murderer one last time, according to
KTRH Radio
.
Whether Jennings heard the engines, and whether Jennings knew of the ceremony is uncertain. But dozens of motorcycles were present, according to
Daily Mail
—and one is enough to shake the neighborhood.
Howard's spirit was duly celebrated. Jim Birch, a partner of Howard's, at the time, said that Howard was "one of the finest officers [he] ever had the privilege to supervise and work with," even describing him as witty and creative, outside of the prison.
Thin Blue Line Law Enforcement
Many of the officers who attended are part of the Thin Blue Line Law Enforcement Motorcycle Club: a club made of active duty, retired, and reserve law enforcement officers who share their love for American-made hot rods.

The club was founded on June 20, 2009, after founder Rico Garcia, his brothers, and a fellow named Coyote, wanted a distinguished motorcycle enforcement club, according to

their webpage

.

Now they enjoy the free American air, cruising on their choppers, participating in drives and ceremonies, even honoring fallen brethren—and all while sporting their favorite color. If you don't see a blue shirt, you can expect some blue jeans.