President Donald Trump on Monday morning honored Conan, the special forces working dog that helped take down ISIS leader Abu Bakr al-Baghdadi in a military raid last month.
"This is a special time for Conan," he said, adding that "Conan is a tough cookie."
"I got to see how fast Conan can move," Trump added. The president also asked the dog's handler about "what chance would a person have against Conan without the guns."
"The answer is none … He would have no chance," Trump added.
As they walked away from the press conference, the first lady and the president were also asked if they would adopt Conan for Barron, their 13-year-old son. Trump turned and looked at the reporter and laughed while First Lady Melania Trump appeared to say she wasn't going to.
The president said that Conan, a Belgian Malinois, isn't going to retire yet. The dog was injured during the ISIS raid in northern Syria.
The dog, assigned to the United States 1st SFOD-D (Delta Force), chased down al-Baghdadi into a tunnel before he detonated a suicide vest and killed himself in late October, military officials previously stated.
"This the ultimate fighter. The ultimate everything," Trump told reporters as he stood alongside the first lady and Vice President Mike Pence.
Following the successful raid to kill al-Baghdadi, Trump tweeted a photo of Conan, describing it as a "wonderful dog."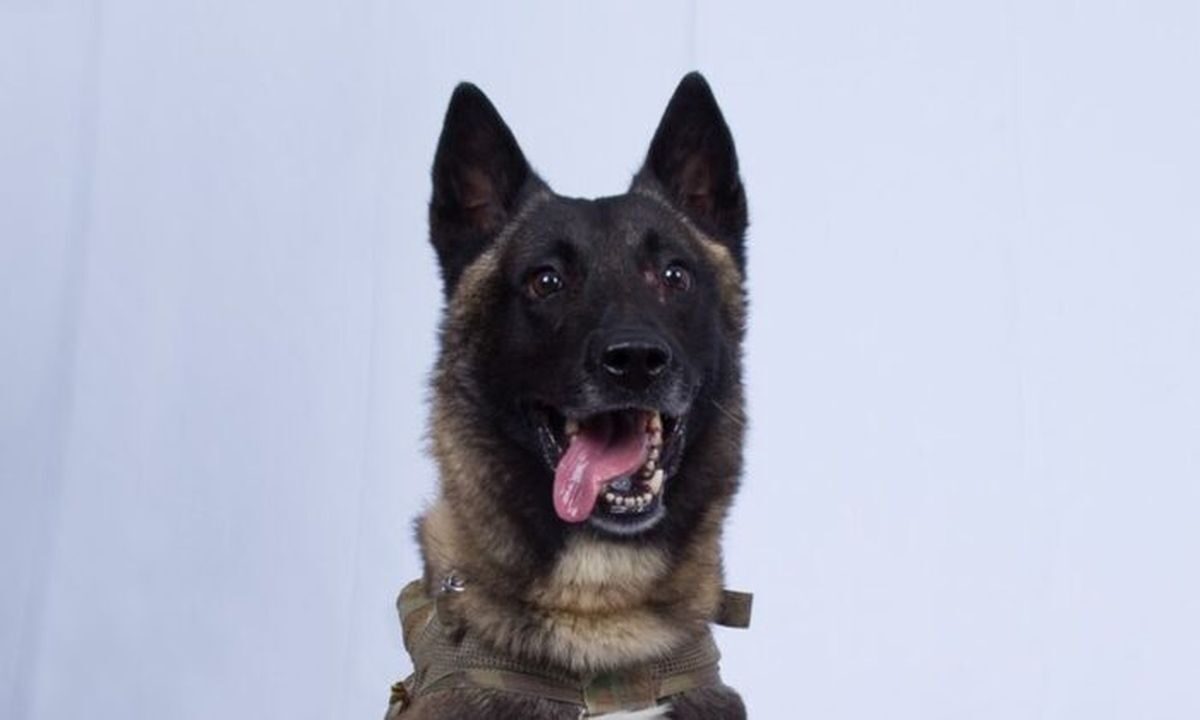 The dog was trained by a Dutch firm in Best, Netherlands, before it was transported to the United States.
Its former handler told RTL Nieuws: "It is a five-year-old male. It is a very good dog."
Trump on Oct. 30 announced Conan would visit the White House, remarking on a meme he shared created by the Daily Wire that showed him giving the dog a medal.
"Thank you Daily Wire. Very cute recreation, but the 'live' version of Conan will be leaving the Middle East for the White House sometime next week!" he wrote on Twitter.
Conan has worked with special operations forces for several years and has been on around 50 missions, Gen. Frank McKenzie said last month.
"U.S. Special Operations Command military working dogs are critical members of our forces. These animals protect U.S. forces, save civilian lives, separate combatants from non-combatants, and immobilize individuals who express hostile intent," McKenzie said.
"This dog is a four-year veteran of the SOCOM K-9 program and has been a member of approximately 50 combat missions. He was injured by exposed live electrical cables in the tunnel after Baghdadi detonated his vest beneath the compound. I will also note he has been returned to duty," he added.