Social media platforms have been blamed for inaction over vaping promotions targeting children, with TikTok named as "the worst offender."
It comes as a survey (pdf) published on Thursday suggested 1 in 14 underage teens are regularly vaping.
The YouGov survey, commissioned by charity Action on Smoking and Health (ASH) and partly funded by the Department of Health and Social Care, showed that the proportion of current vapers among 11- to 17-year-olds  has reached 7 percent, more than doubling the percentage from last year of 3.3 percent. The figure was 4.1 percent in 2020.
The proportion of 11- to 17-year-olds who have ever tried vaping increased to 15.8 percent this year, compared to 11.2 percent in 2021 and 13.9 percent in 2020.
But a large majority of the age group (83.8 percent), have never tried vaping.
Among those who never tried smoking, 92.2 percent never tried vaping.
Older children are also more likely to vape.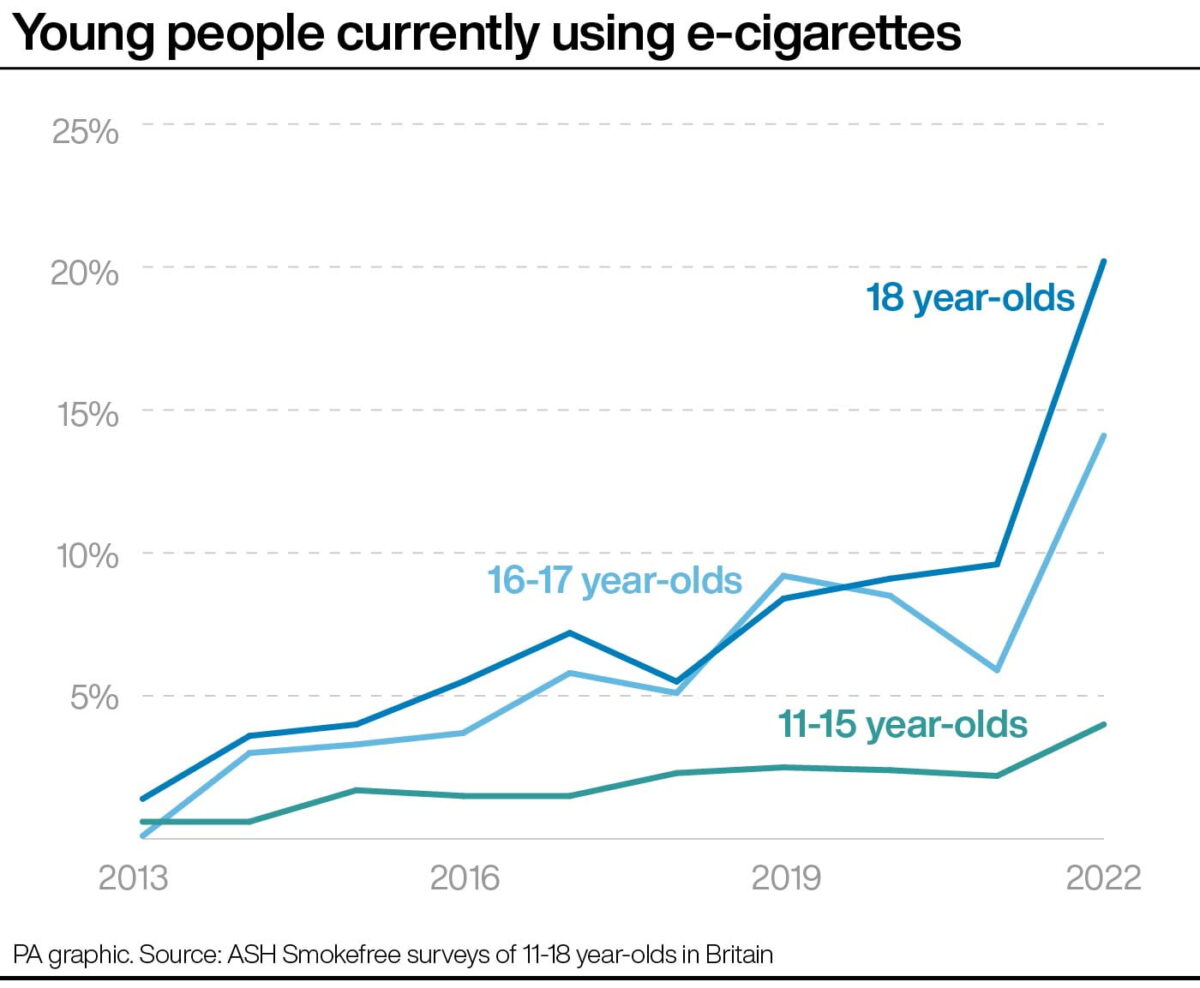 Promotion Awareness and Supplies
With the awareness of e-cigarettes among this age group reaching 91 percent this year, compared to 64 percent in 2013, the annual survey asked for the first time about the awareness of the promotion of e-cigarettes.
More than half (56 percent) of the respondents reported being aware of e-cigarette promotion, most frequently in shops or online, with awareness highest among those who'd ever vaped (72 percent), the survey showed.
Among the most frequently cited source of online promotion, TikTok topped the list (45 percent), followed by Instagram (31 percent), Snapchat (22 percent), Facebook (15.4 percent), and Twitter (12.5 percent).
The platforms are also blamed by an expert for not enforcing their rules on underage vaping promotion, with TikTok named as the worst offender.
"Social media platforms supposedly have policies to prevent [the] promotion of vapes to children, but they do little to enforce them," Gillian Golden, chief executive of the Independent British Vape Trade Association said.
"We monitor and report infringements to social media platforms, but they rarely take any action, with TikTok being the worst offender," she said.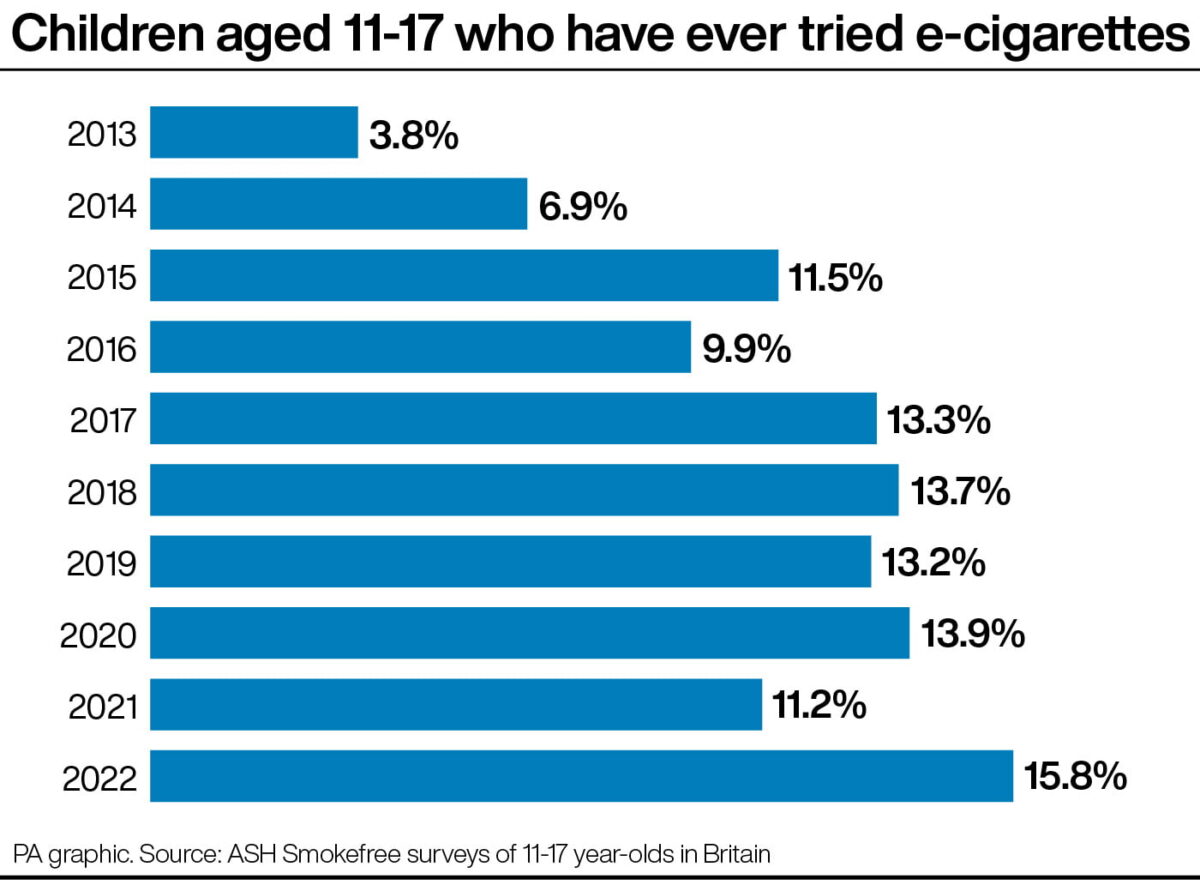 The most commonly cited source of supply of e-cigarettes for underage vapers is shops (46.5 percent), with 43 percent saying they were given e-cigarettes by others.
Researchers conducted 422 test purchases during February and March, where they used under-18s to attempt to purchase disposable vapes from shops.
The illegal purchases were successfully made around one-third of the time.
"A quarter of the products purchased were not up to UK standards and should not have been on sale in this country," the reports said.
Shops are also the main supplier for more than half (51.9 percent) of underage cigarette smokers, despite it being an offence to sell cigarettes or e-cigarettes to under-18s.
A spokeswoman for TikTok said: "At TikTok, nothing is more important than keeping our community safe, especially our youngest users.
"Regardless of a user's age, we strictly prohibit content that depicts or promotes the sale, trade, or offer of tobacco, including vaping products, and we will remove any content found to be violating our community guidelines.
"We also do not recommend content that shows or promotes tobacco products in TikTok users' feeds."