Sudharshan Nagaraj, Another Indian Victim in Nairobi Mall Attack ID'ed
September 24, 2013 8:27 am Last Updated: September 27, 2013 11:15 am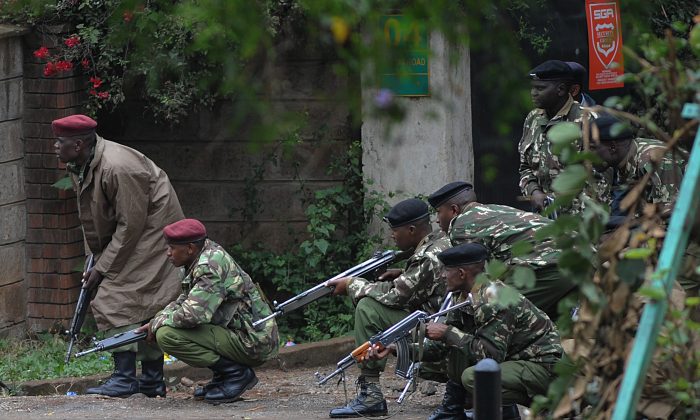 Sudharshan B. Nagaraj of Bangalore has been identified as another Indian victim of the Westgate mall terror attack in Nairobi, Kenya. 
At least nine Indians were killed in the terror attack perpetrated by al-Qaeda-linked terrorist group al-Shabab. Nairobi-based AFP bureau chief Stefan Smith tweeted Tuesday that foreign intelligence sources didn't know the attack was coming. "Apparently no chatter or intercepts detected from al-Shebab," he said.
Among the Indian victims are two teens and a child.
The victims include Mitul Shah, whose family runs an oil exporting firm in Kenya (Bidco Oil); Rajan Solanki, who founded the popular food blog Pika Chakula; Jyoti Dharmesh Vaya and Maltiben Ramesh Vaya (37 and 41 years old), whose family lives in Rajkot; Anuj Shah; Nehal Vekaria, 17, of Naranpar village; Neha Mashru, 16, whose family lives in Jamnagar; Sridhar Natarajan, 40, a pharmaceutical firm employee; and Paramshu Jain, 8, the son of a manager at a local Bank of Baroda branch. 
Vekaria's grandfather Vaghjibhai Vekaria told the Times of India: "Like every Saturday, she had gone to participate in a cooking competition at the mall when the terrorists attacked."
Check back for more on Sudharshan Nagaraj as more information becomes available.
Articles on other victims of the Westgate mall attack:
ALSO:
Epoch Times staff member Zachary Stieber contributed to this report.