The young son of Savannah Spurlock, a missing Kentucky woman, celebrated his birthday without her as the people searching for Spurlock focused on combing a bridge and cornfields for clues.
Noah celebrated his fourth birthday on Feb. 3 after his mother vanished about a month earlier. Officials revealed recently that she was last seen at a country home with three strangers she met at a bar.
Spurlock's ex-boyfriend and Noah's father Shaquille Smith shared pictures of Noah's birthday celebration on Facebook, writing: "Happy Birthday to a real one. Noah Bleu #Big4."
Smith also shared a clip of Noah and friends dancing to music.
Two days after Noah's birthday, family members also marked Spurlock's birthday on Feb. 5 without her.
"It's another important day that she's not here for," Spurlock's uncle Mark Thoma told the Louisville Courier-Journal, noting it was the third family birthday since Spurlock vanished. "Her absence is that much more obvious."
While relatives have been trying to maintain a sense of normalcy for Noah, they've also awaited word from search-and-rescue teams who have been scouring Garrard County for clues.
"Nobody thought we would be here a month with them still not having many answers," Thoma said.
The Cajun Coast Search and Rescue crew has been leading the search and focusing on deserted areas in the county. On Feb. 5, they combed cornfields and a bridge near the house where the mother of four was last seen.
The crew was made up of volunteer K-9 teams and was joined for the first time by three new volunteers, officials told Fox News. Two are former Marines and friends of the Spurlock family.
Another area of interest has been the Kentucky River. Crews planned to keep searching in and along the river on Thursday.
The crew typically resides in Louisiana but has been in Kentucky for about nine days.
Please help bring Savanah home.
Their accommodations were provided for after people heard why they were in the area. Shanna Harrod Fenn, who manages the day-to-day operations at the Courtyard Marriott, said the hotel is paying for the crew's rooms.
Eighteen years ago, Fenn said, her brother went missing.
"My brother was one of the ones someone was looking for. He died in a helicopter crash and they didn't know where he was," she told LEX 18.
A search-and-rescue team found his body, bringing the family closure. When she heard the Cajun Coast Search Team was coming to Kentucky, she got in touch.
"I just said, 'Have you already secured your lodging while you're here in Lexington? We'd love to be able to help you all out,'" said Fenn.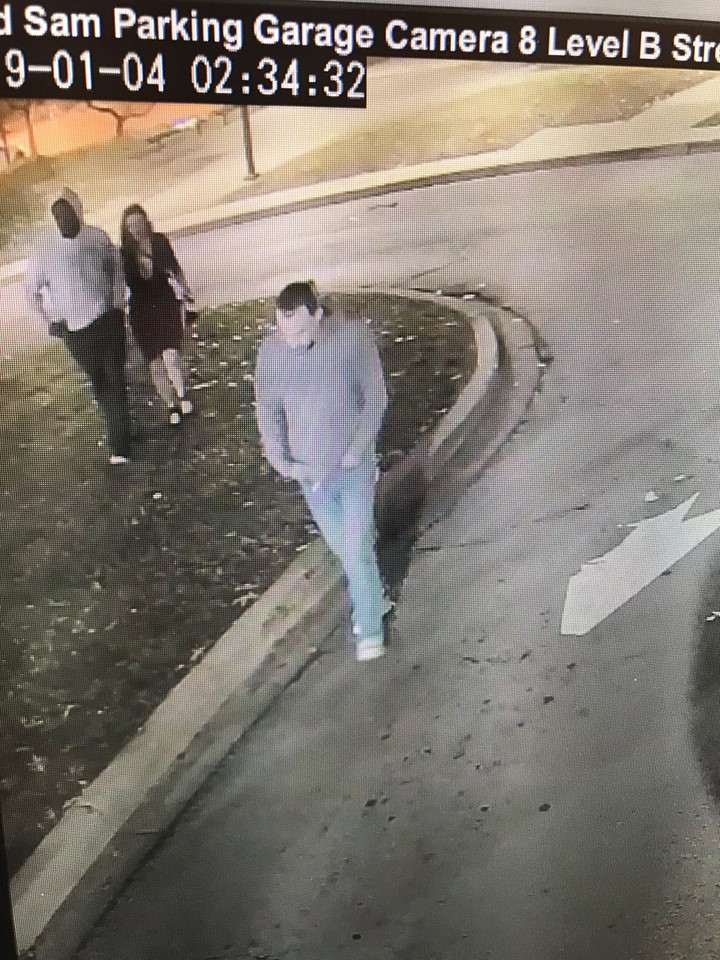 Search Update
Earlier this week, law enforcement officials revealed for the first time that the last place Spurlock was seen was at a rural house.
Previously, they had released a surveillance image showing Spurlock walking with two of the three men she went to the rural home with.
"We kept thinking maybe this is the break," Thoma told the Courier-Journal. "I'm just praying that one of these times that we are going to get something concrete that gives a true answer. And I do think that is going to happen."
Lt. Col Rodney Richardson, assistant chief of police with the Richmond Police Department, told Fox News that Spurlock was taken to the house in Garrard County, some 40 miles from the bar before she vanished.
The Cajun Coast Search and Rescue Team and @RichmondPDKY detectives are headed to the Kentucky River this morning to continue the search for Savannah Spurlock who's been missing for more than a month now. Details coming up on #SUNRISE on @LEX18News. https://t.co/OMIlc50tzH

— Claire Kopsky (@ClaireMKopsky) February 7, 2019
He also said that the men were strangers. "We know that she ended up at a home in Garrard County sometime after leaving the bar with these three men," Richardson said. "They did not know Savannah prior to meeting her at the bar."
Spurlock rode in the backseat of a vehicle that one of the men drove, with another in the passenger seat. The third man drove a separate vehicle.
Investigators haven't been able to confirm if Spurlock ever left the house. Spurlock's mother, Ellen Spurlock, told Fox News that she spoke to her daughter on FaceTime on Jan. 4.
"There was a man driving the car. Savannah was in the passenger seat. There were at least two people in the back seat talking. … I heard one of them tell me to 'chill,'" Ellen Spurlock said. "They were also hollering other things but I couldn't make it out. I was just checking on my daughter."
She added, "I do not believe Savannah left this home on her own. She had no car, no money, no phone, and no coat. Where would she go? I don't believe that for a second."
From NTD News