A missing Kentucky mother was taken to a house in a rural area by three men before she vanished, police officials revealed on Feb. 3.
Savannah Spurlock, 22, was last seen on surveillance footage in the early hours of Jan. 4 after leaving the Other Bar in Lexington with the men.
Lt. Col Rodney Richardson, assistant chief of police with the Richmond Police Department, told Fox News that Spurlock was taken to a house in Garrard County, some 40 miles from the bar before she vanished.
He also said that the men were strangers.
"We know that she ended up at a home in Garrard County sometime after leaving the bar with these three men," Richardson said. "They did not know Savannah prior to meeting her at the bar."
Spurlock rode in the backseat of a vehicle that one of the men drove, with another in the passenger seat. The third man drove a separate vehicle.
Investigators haven't been able to confirm if Spurlock ever left the house. Spurlock's mother, Ellen Spurlock, told Fox News that she spoke to her daughter on FaceTime on Jan. 4.
"There was a man driving the car. Savannah was in the passenger seat. There were at least two people in the back seat talking. … I heard one of them tell me to 'chill,'" Ellen Spurlock said. "They were also hollering other things but I couldn't make it out. I was just checking on my daughter."
She added, "I do not believe Savannah left this home on her own. She had no car, no money, no phone, and no coat. Where would she go? I don't believe that for a second."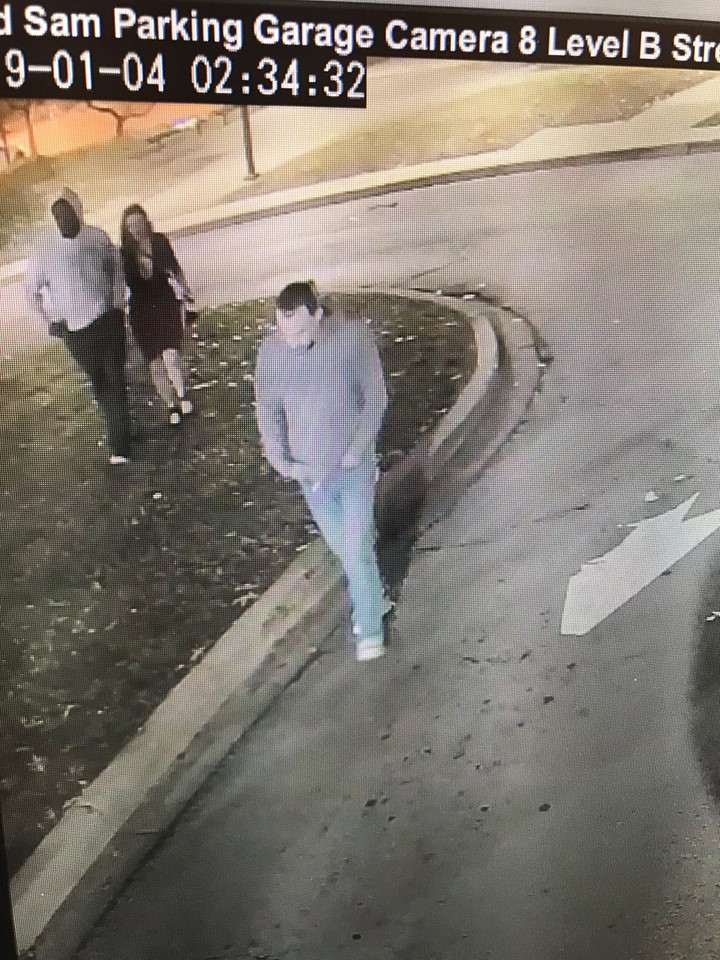 Spurlock's mother said in late January that she wants whoever has information about the case to come forward.
"Somebody knows something and I want that person to think about what they are doing to all these people who are devastated by Savannah's disappearance," Ellen Spurlock told WKYT. "She has four babies that need her, that want her home."
She said that she is still hopeful that her daughter will be found alive.
Continued thanks to all the search teams and law enforcement. (This is Savannah's beautiful senior picture from a couple years ago)

由 Missing Savannah 发布于 2019年2月4日周一
Search Warrant
Police officers have taken a number of steps following Spurlock's disappearance.
They served a search warrant at a house in Garrard County on Jan. 22.
A car was towed from the scene. It wasn't immediately clear how the warrant or car was connected to the Spurlock case.
Because Savannah has so many different "looks" we ask if anyone has photos taken "the six weeks prior to missing" to…

由 Missing Savannah 发布于 2019年1月25日周五
And on Jan. 9, officers said they'd identified the three men who were with Spurlock before her disappearance.
The men have not been publicly identified.
The Richmond Police Department told WKYT that the three men would be questioned but that they didn't plan to file charges against the men as of yet.
In the update to Fox News, police officials said that during the questioning one of the men said that Spurlock left the rural house but didn't specify how she left.
The Cajun Coastal K9 Search & Rescue team are down at the Kentucky River this afternoon searching for Savannah Spurlock. They will be putting three boats out on the river. Commander Toney Wade says they have received a few messages about searching the area. @WKYT pic.twitter.com/O31STxDnsT

— Lauren Minor WKYT (@LaurenMinorWKYT) February 2, 2019
Search
Volunteers and a search and rescue team were scouring the Kentucky River over the weekend, trying to find clues as to what happened to Spurlock.
The Cajun Coast Search and Rescue team and volunteers walked along the river looking for clues.
Crews couldn't get boats on the river due to muddy conditions but leaders still wanted to take advantage of daylight, they told Lex 18. No specific tips led to the river but crews wanted to rule it out.
From NTD News