The family of Savannah Spurlock, the 22-year-old mother of four who went missing earlier this month, has posted a new photo of the woman.
The new photos show her with brown hair and a roundish face, presumably because she recently gave birth in December 2018.
"Because Savannah has so many different 'looks" we ask if anyone has photos taken the six weeks prior to missing to please message to us," said a post on the Facebook page Missing Savannah, explaining why new the new photo was uploaded.
Because Savannah has so many different "looks" we ask if anyone has photos taken "the six weeks prior to missing" to…

由 Missing Savannah 发布于 2019年1月25日周五
"As we receive them, we will share. This photo was newly found in her grandmother's digital camera," the post read.
Spurlock, of Lexington, Kentucky, is 5 feet tall and weighs 140 pounds with shoulder-length hair. She also has a piercing above her lip and on her ears.
She's got several tattoos, including a Sun and Roman numerals on her feet, "US Navy" on her feet, and a flower on her ankle, her family stated. She also has a rose tattoo on her shoulder, "I am her daughter" tattooed on her back, and "Philippians 4:1" on her right torso.
Reports said Spurlock disappeared on Jan. 4, days after giving birth to twins, after leaving The Other Bar in Lexington. She was seen with two men.
Savannah Spurlock has been missing 11 days. Her family asks anyone with information to contact police.

由 WKYT 发布于 2019年1月15日周二
She last spoke to her mother at 2:30 a.m. on the night she went missing, telling her she was leaving the bar and would be home "in a few hours."
Her mother, Ellen Spurlock, told WKYT on Jan. 25 that it has "been three weeks today, 21 days. And, it just gets harder and harder today to keep that hope."
"Somebody knows something and I want that person to think about what they are doing to all these people who are devastated by Savannah's disappearance. She has four babies that need her, that want her home," she said.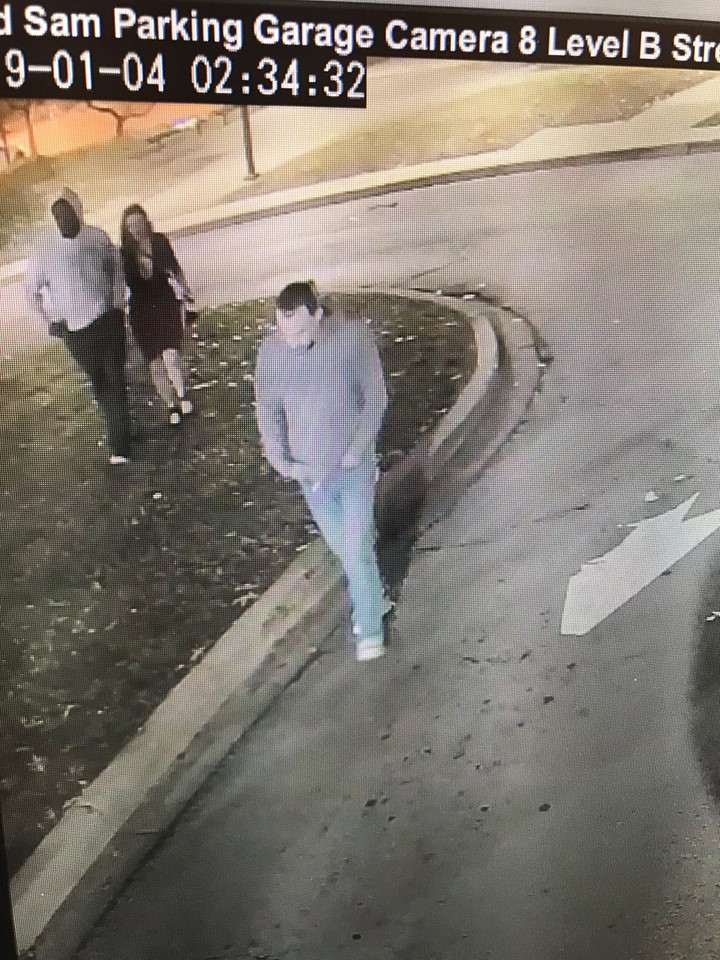 Regarding her most recent photo, released on the Facebook page, "that is the most recent picture we have. That's a more accurate description of what she looks like now," according to her mother.
"I'm still holding onto hope. I have great faith," she said.
Savannah's disappearance has been especially hard on her toddler children, aged 2 and 4.
"(Her son) doesn't know what's going on, but my fear is how long can that take place, you know? Mommy is not here for 11 days, each day is another day," Ellen Spurlock told WKYT earlier this month.
The ex-boyfriend of Savannah Spurlock – the young mother of four who'd given birth to twins in December and vanished…
"The twins are too young, but the two-year-old, he misses his mommy. He saw her on TV one night and said 'Mommy'. He misses her," she said.
After viewing surveillance footage, Ellen said she doesn't recognize the men with her daughter.
Savannah's ex-boyfriend and also the father of two of her children, Shaquille Smith, told Fox News that he thinks the men know what happened to her.
"I do think the guys she was with that night know exactly where she is," he told Fox. "I do think she is out there somewhere worried and thinking about her kids, family, and friends."
Anyone with information about the mom's whereabouts can contact Lt. Col. Rodney Richardson with Richmond police at 859-624-4776.