Top Ukrainian military officials came under a shelling attack while touring the line dividing government forces and separatists in eastern Ukraine, according to an Associated Press journalist who was on the tour.
The shelling prompted the military officials to seek refuge in a bomb shelter before leaving the area, according to the report.
The Epoch Times has been unable to independently verify the report.
Incidents of shelling along the front line in the conflict zone increased sharply this week, with the OSCE Special Monitoring Mission to Ukraine (SMM) announcing on Friday it had observed a "dramatic increase in kinetic activity along the contact line in eastern Ukraine."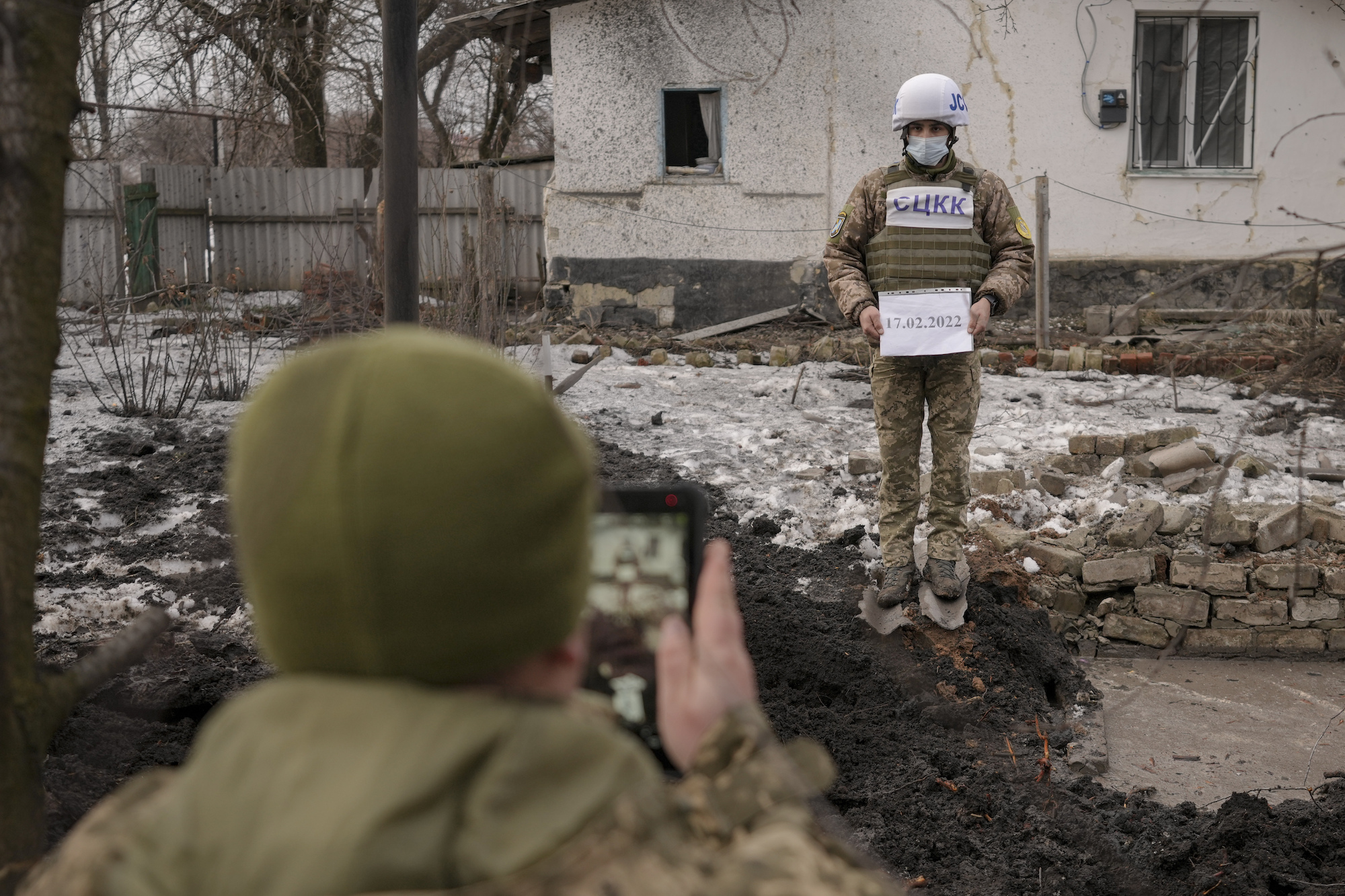 In its most recent daily incident report, issued on Feb. 18, the SMM recorded a total of 870 ceasefire violations in the separatist-controlled Donetsk and Luhansk regions, up from 591 the day before.
The Ukrainian military said a soldier was killed in shelling by pro-Russian separatists on Saturday morning in eastern Ukraine.
Russian-backed separatists and Ukrainian forces have been trading accusations that each had fired across the ceasefire line in eastern Ukraine, raising alarm at a time when Western countries have warned that a Russian invasion could come any day now.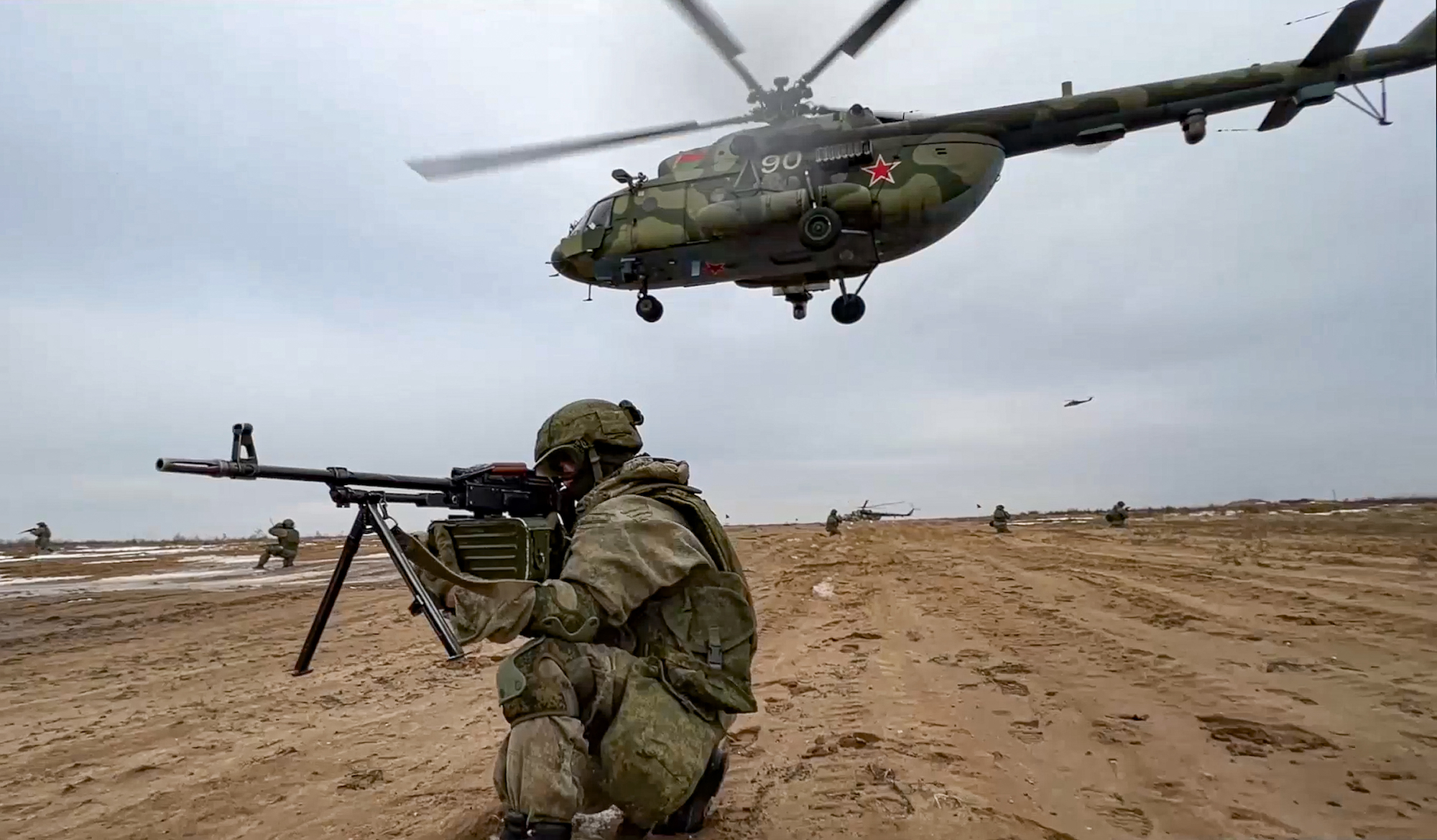 Ukraine and its Western allies have repeatedly said in recent weeks that they believe the Kremlin could use an incident in the separatist conflict as an excuse for an invasion. Russia, for its part, has accused Kyiv of trying to provoke an escalation in a bid to recapture rebel territory by force.
Russian state media have claimed that two freshly exploded shells were found in Russia's region of Rostov about a mile from the border with Ukraine, suggesting that Ukrainian forces had shelled Russian territory.
Ukrainian Foreign Minister Dmytro Kuleba denied the claim in a post on Twitter: "We resolutely refute all accusations of any alleged Ukrainian shells falling on the Russian territory. Ukraine has never opened any such fire. We call for an immediate and impartial international investigation of the incidents reported by Russian media."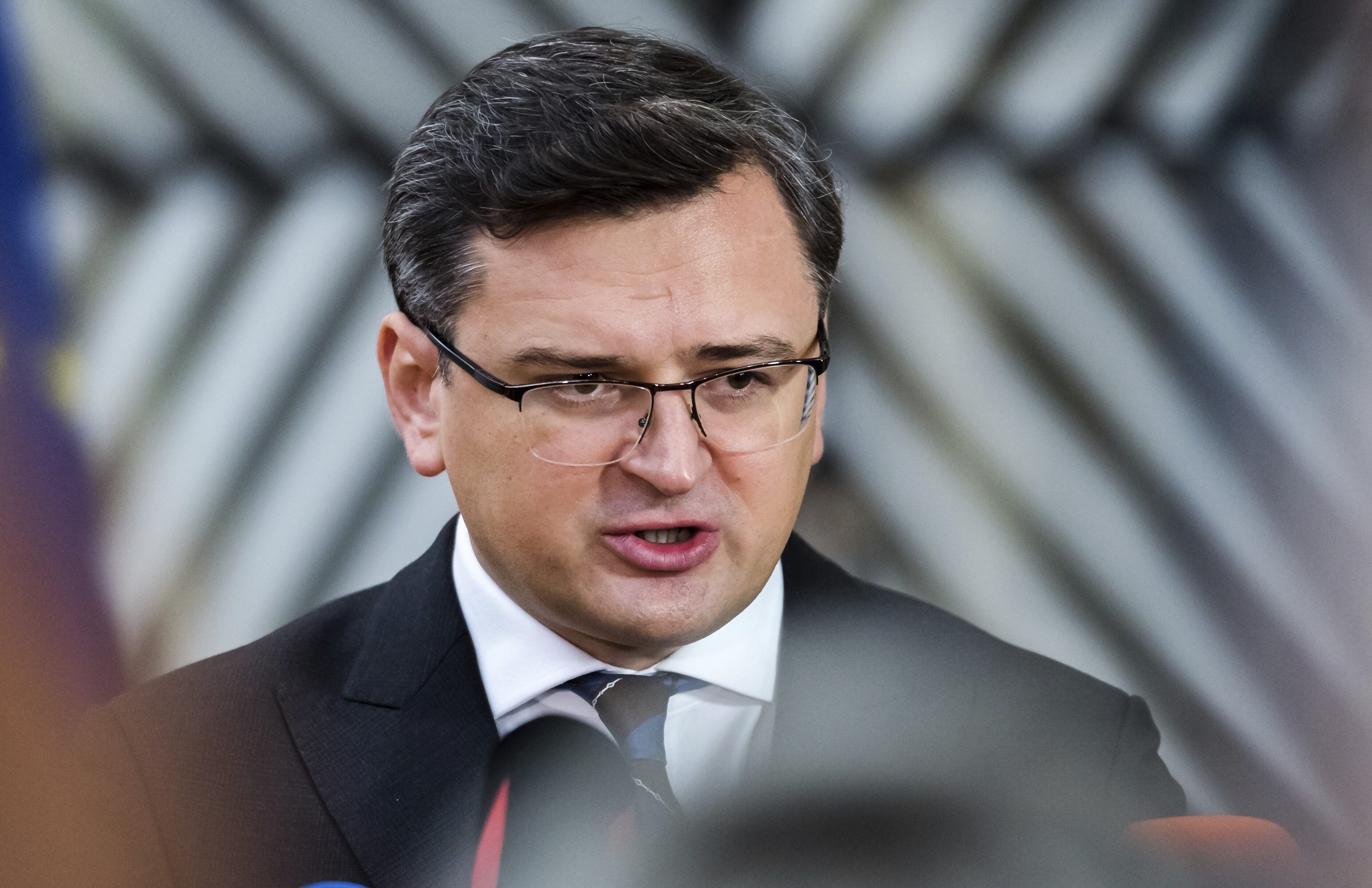 Officials from the breakaway self-proclaimed Donetsk People's Republic (DPR) in eastern Ukraine have claimed that Ukrainian armed forces used heavy artillery to bombard parts of the territory, including civilian infrastructure, according to Tass.
"Ukrainian forces continue the shelling of civilian infrastructure and terrorizing the peaceful population of our republic," said Eduard Basurin, the deputy head of the DPR militia, Tass reported.
Russian-backed separatists in eastern Ukraine said on Friday they planned to evacuate civilians to Russia and ordered a general military mobilization, calling on local militia and military units to be in full battle readiness.
A senior Russian lawmaker said on Saturday that Moscow "will defend" Russian citizens and "compatriots" in the contested regions of Donetsk and Luhansk if danger arises to their lives, though he insisted that "Russia doesn't want war."
Western leaders have been skeptical about repeated statements by Russia that it isn't planning to invade Ukraine.
President Joe Biden said on Friday that U.S. intelligence officials believe Russia will invade Ukraine in the coming days and will target the country's capital, Kyiv.
Biden added that "as of this moment I'm convinced [Putin]'s made the decision" to invade Ukraine.
Defense Secretary Lloyd Austin backed up Biden's claim in an interview with ABC News. Asked about the potential for a Russian invasion, Austin replied: "I don't believe it's a bluff."