House Intelligence Chairman Adam Schiff (D-Calif.) sparked confusion during the open impeachment hearing on Tuesday by blocking a line of questioning pursued by his Republican counterpart, Ranking Member Devin Nunes (R-Calif.)
Schiff, who has said he doesn't know who the person is who filed a complaint against President Donald Trump, interjected when Nunes tried getting information from witness Lt. Col. Alexander Vindman, a National Security Council official.
Vindman said he took concerns about Trump's phone call with Ukrainian President Volodymyr Zelensky to two people, naming one as George Kent, a State Department official.
The other, he said, "is an individual from the office of—an individual in the intelligence community," Vindman told Nunes.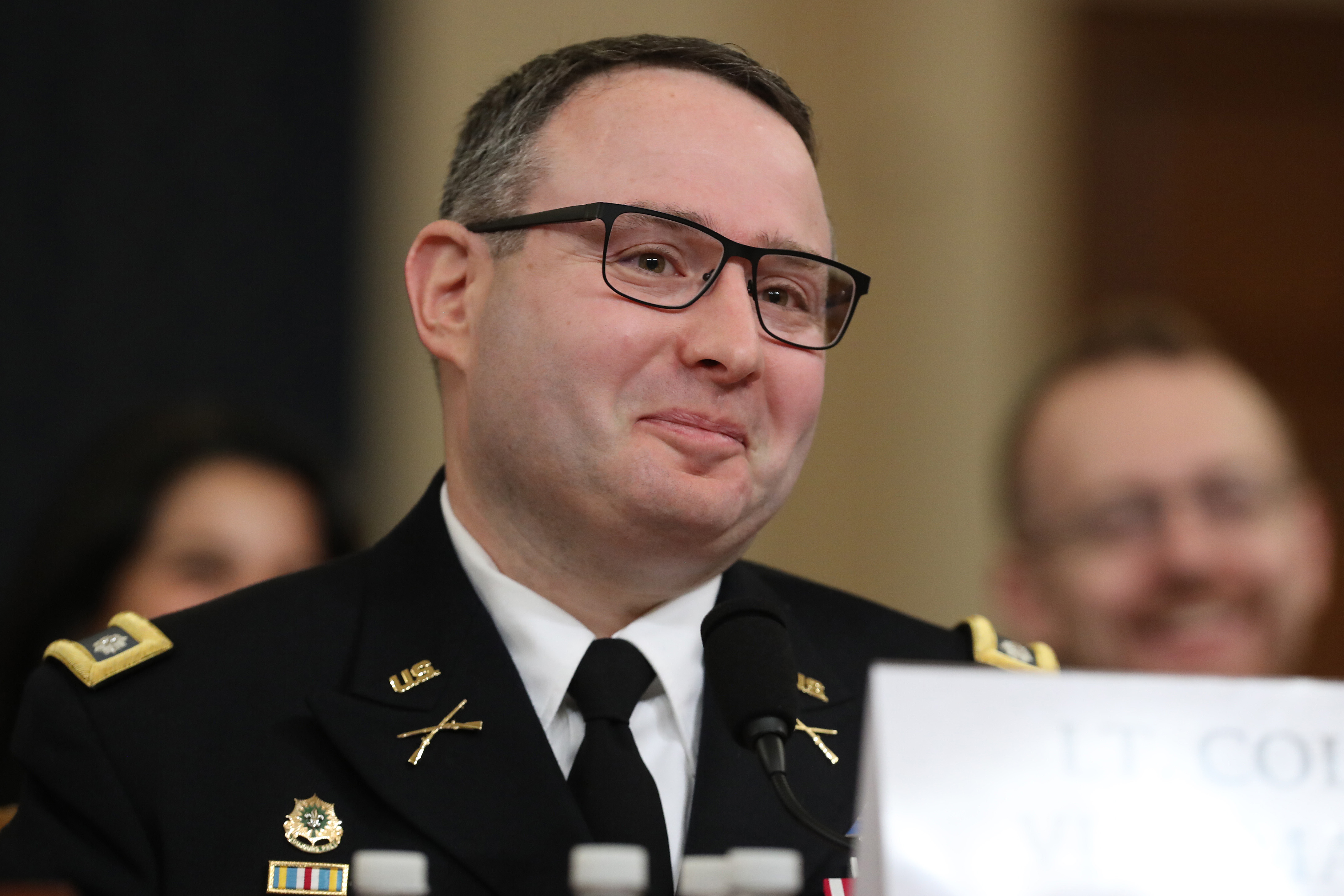 Both were "cleared U.S. government officials with appropriate need to know."
"As you know, the intelligence community has 17 different agencies. What agency was this individual from?" Nunes asked.
Schiff then interjected, claiming the line of questioning was threatening the person who filed the complaint against the president.
"We don't want to use these proceedings—we need to protect the whistleblower," Schiff said, prompting an outcry from the GOP. "Please stop," Schiff continued. "I want to make sure that there's no effort to out the whistleblower through the use of these proceedings. If the witness has a good faith belief that this may reveal the identity of the whistleblower, that is not the purpose that we are here for, and I want to advise the witness accordingly."
Nunes then noted that Vindman testified to Congress that he doesn't know the whistleblower's identity.

"You testified in the deposition that you did not know who the whistleblower was or is," Nunes said.
"I do not know who the whistleblower is, that is correct," Vindman said.
"Then how is it possible for you to name these people and then out the whistleblower?" Nunes said.
"Per the advice of my counsel, I've been advised not to answer specific questions about members of the intelligence community," Vindman said.
Nunes noted that the testimony was taking place with the House Intelligence Committee but Vindman refused to provide additional information about the person to whom he leaked the call information.