In an interview with a religious television network on Jan. 30, White House Press Secretary Sarah Sanders made clear her belief that God: "wanted Donald Trump to become president."
Speaking to David Brody and Jennifer Wishon of the Christian Broadcasting Network, she explained: "I think God calls all of us to fill different roles at different times and I think that He wanted Donald Trump to become president.
"That's why he's there, and I think he has done a tremendous job in supporting a lot of the things that people of faith really care about."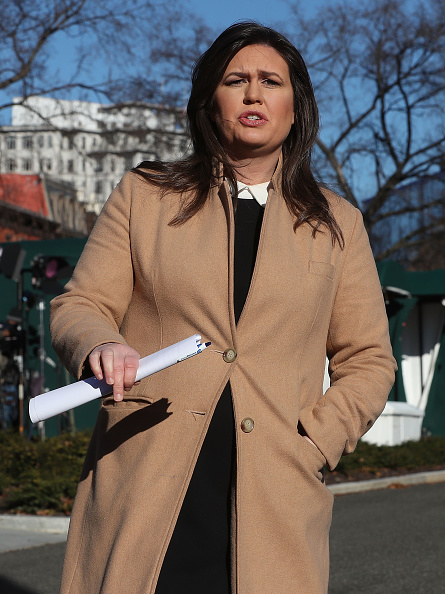 Meanwhile, Sanders added that it was "very hard" to take lectures in morality from the Democratic Party.
She responded to the notion put forward by House Speaker Nancy Pelosi that Trump's proposed wall along the U.S.-Mexico border is "immoral," stating: "The idea that protecting the people of your country, which is the fundamental duty of being president of the United States, would in some way be immoral is a ridiculous charge."
In response to Trump's insistence on $5.7 billion from Congress to fund the wall, and in the face of the subsequent government shutdown, Pelosi had previously stated that the President would receive "nothing for the wall."
When asked about Trump's position regarding the safety of Christians in Syria in light of the U.S. withdrawal from the region, Sanders made it clear the administration is supportive.
"Look, the President's made clear that we support Christians, that we support the Kurds.
"The idea that the President is just stepping away and ignoring any potential problem doesn't understand the fundamental decision that he's made."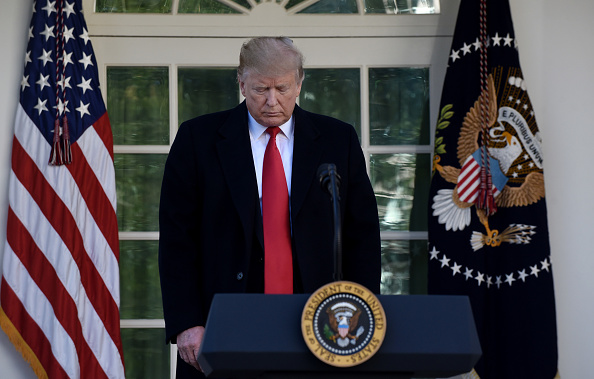 The CBN interview follows just days after Trump tweeted in support of Bible study.
Numerous states are also introducing legislation to allow Bible study as an option as part of the public school curriculum.
Numerous states introducing Bible Literacy classes, giving students the option of studying the Bible. Starting to make a turn back? Great!

— Donald J. Trump (@realDonaldTrump) January 28, 2019