SANTA CLARA, Calif.—Restaurants, cafes, and bars that serve food in most counties in the San Francisco Bay Area resumed indoor dining as of March 3 following a decline of COVID-19 cases.
Restaurants in San Francisco, San Mateo, Santa Clara, Napa, and Marin counties are now allowed to seat customers inside at 25 percent of capacity or 100 people, whichever is fewer. They have transitioned to the Red Tier of the state's reopening roadmap, which allows indoor dining.
"I feel it's just the perfect time to let people, to let restaurants dine in," Galip Vural, owner of Olympus Caffe & Bakery and the restaurant Ephesus, told NTD News.
He thinks indoor dining will help restaurants stay in business.
He said he had to close for a few months at the beginning of the lockdown. When he reopened, he had to adjust to takeout and rely on to-go companies such as Uber Eats to increase sales. Now, he's preparing for more indoor diners.
"I'm one of the lucky businessmen that have good outdoor dining," Vural said.
However, he added, customers look forward to indoor seating when it's cold and rainy.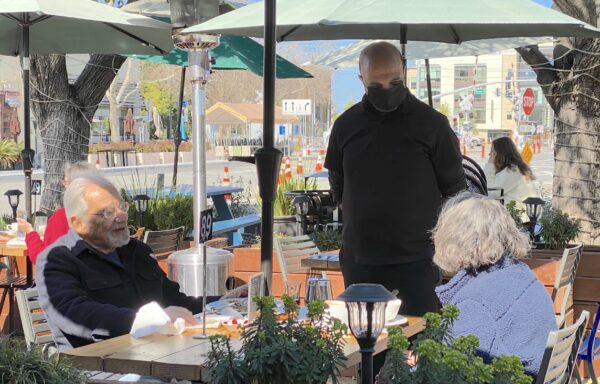 Others say opening for indoor and outdoor dining benefits customers as well as the businesses.
"We are ready for opening inside doors. Everything is ready. My team is working hard for that," Janet Henestroza, floor manager at Oren's Hummus, told NTD News.
Two local residents said they aren't ready to dine indoors, but they still enjoy being outdoors.
"We live in California; we have to enjoy our weather. But I still don't feel comfortable going inside, though," Stephanie Saba, a Los Altos resident, told NTD News. "So I'm just going to stay outside for a little longer."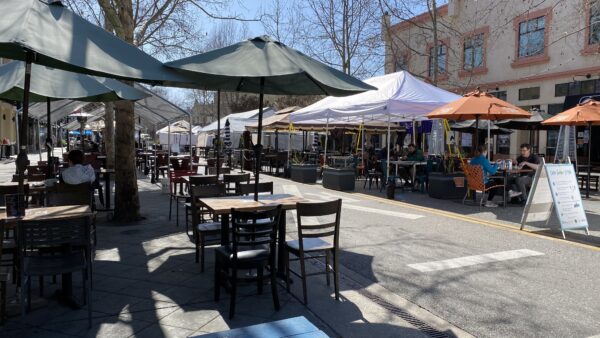 "I think they're taking precautions inside, like spacing the tables, cleaning after everything. The waiters and waitresses are wearing masks, so I feel pretty confident that soon people will be able to go back," Yasmine Folly-Kossi, a Fremont resident, told NTD News.
She said she doesn't mind the outdoor dining environment because of its quiet, downtown ambience.
"Maybe like a European feel, of more outdoor life, cafes, and terraces open. So I'm enjoying that," Folly-Kossi said.
After a year of challenges, locals and their businesses continue to adapt to the changes. Other Bay Area counties may soon follow suit to reopen indoor dining.
Nancy Han contributed to this report.