Australian oil and gas giant Woodside has announced plans it may be making and shipping hydrogen to power Singaporean data centres and Japanese cities as the world transitions away from carbon dioxide-emitting energy.
Hydrogen transportation technology involves liquefying and, in effect, shrinking the gas by cooling it to below minus 253 degrees Celsius, which allows for the export of considerably larger quantities of the resource.
The plan expects to create a long-term supply chain between the nations and utilise Woodside's proposed $1 billion (US$700 million) H2Perth hydrogen plant—one of the largest of its kind in the world—in the outskirts of Perth, Western Australia.
"H2Perth is ideally located in Western Australia for shipping to Singapore and Japan and the project site is close to existing gas, power, water and port infrastructure, as well as a skilled local residential workforce," Woodside Chief Executive Meg O'Neill said.
The zero-emissions plant is estimated to produce up to 1,500 tonnes of hydrogen per day through a process known as electrolysis, which involves passing an electrical current through water.
To drive the ambitions, a new memorandum of understanding was signed between Woodside, Singapore's Keppel Data Centres, City-OG Gas Energy, City Energy, and Osaka Gas Singapore on Dec. 22.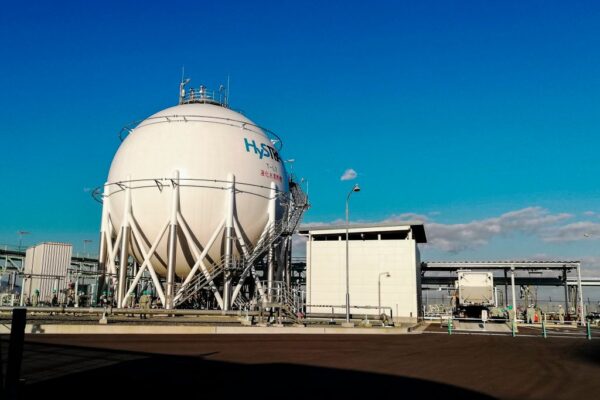 "Hydrogen will play a significant role in the energy transition and the development of a liquefied hydrogen supply chain is vital," said Motoyuki Hirabayashi, head of Osaka Gas Singapore.
Keppel Data Centres said research efforts had been directed into lowering emissions through new and existing technologies, including gas and hydrogen for power generation, floating data centres, and carbon capture and storage.
The Australian government has positioned hydrogen as a top priority in its Technology Investment Roadmap, heralding the resource as a fuel of the future, and banking on the tech to help the nation reach net zero emissions by 2050.
Previous plans to establish supply chains between Australia and Asia include two major projects between Japan and the states of Queensland and Victoria.
The landmark Queensland project will involve the export of an estimated 36,500 tonnes of hydrogen every year from Origin Energy and Japan's Kawasaki Heavy Industries.
Mining billionaire Andrew Forrest has also championed hydrogen as a fuel of the future, with Fortescue Future Industries injecting $114 million into creating an international hydrogen production and export hub.