The Queensland government has taken a step closer to establishing a hydrogen export hub in the state's north with the signing of a memorandum of understanding between the Port of Townsville and Origin Australia.
The deal, signed on April 14,  promises the development of a hydrogen liquefaction facility and the expansion of the port to facilitate the export of hydrogen using specially designed liquid hydrogen carriers.
Origin Energy stated in a media release that, once developed, an estimated 36,500 tonnes of hydrogen every year will be shipped in a joint export project between Origin and Japan's Kawasaki Heavy Industries.
Origin's Future Fuels General Manager, Felicity Underhill, said that the Port of Townsville was well suited for the development and the export of the resource. The project, she noted, would also help support local jobs.
"Townsville is ideally placed to develop a liquid hydrogen facility due to its deep-water port, industrial-zoned land, availability of skilled workers and nearby renewable energy and sustainable water resources," she said.
Underhill also said that the industry expected to grow rapidly in the coming years due to increasing demand from Japan and other parts of Asia and that Australia is in a prime position to become a global leader in the export of hydrogen.
"Townsville has the potential to become a leading global hub for hydrogen exports, boosting local jobs, as well as supporting local industry and transport to decarbonise," she said.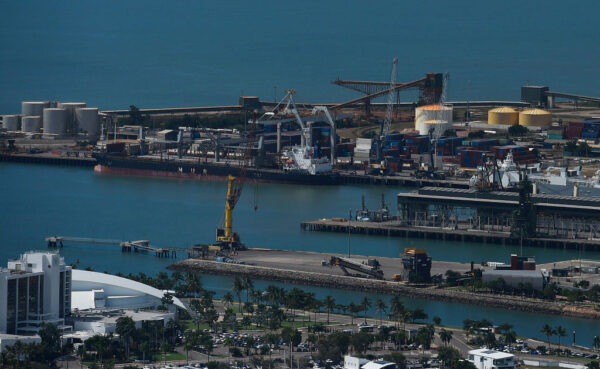 This is the second major deal furnishing Australian-made hydrogen to Japan, with the Australian government earlier this year announcing its plan to supply hydrogen to Japan from a facility in Victoria—a project led by Kawasaki.
However, unlike the Victorian hydrogen facility, which will burn coal to generate hydrogen, Origin says the Port of Townsville infrastructure will instead use renewable energy resources and water.
Both projects are part of Kawasaki's Hydrogen Road project, a plan to develop a hydrogen supply chain that will utilise hydrogen as a carbon-dioxide-free source of energy.
The push for lowered carbon dioxide emissions comes as part of Japan's commitments to the Paris Agreement, with Japan's aim to reduce emissions by 26% by 2030.
In particular, Japan's government set forth goals to boost hydrogen demand to 3 million tonnes by 2030—compared with the current figures of about 2 million tonnes—and 20 million tonnes by 2050.
Kawasaki is also set to construct 80 liquid hydrogen carriers, with the first Suiso Frontier launched at the end of 2019.
These vessels are needed to transport the liquid hydrogen at the required -253°C (-423°F).
Currently, Australia has little infrastructure that can utilise hydrogen in energy generation or transportation. However, the federal government has outlined plans to change this as outlined in the National Hydrogen Strategy.
Reuters contributed to this report.