WILMINGTON, Del.—The founder and largest shareholder of Papa John's International Inc sued the pizza chain's board and chief executive late on Aug. 30, to stop what he described as "the irreparable harm" they are causing the company, according to a court filing.
John Schnatter has been in an escalating battle with the company's board since he stepped down as chairman in July after he apologized for using a racial slur during a media training call.
Schnatter remains a member of the board and holds 30 percent of the company's shares, and said it was a mistake to resign as chairman.
Lawsuit Aims to Stop Board Members
Schnatter is suing the board and CEO Steve Ritchie "to stop the irreparable harm those individuals are causing due to their repeated, and ongoing, breaches of the duties of loyalty and care they owe to the company," according to a statement from Schnatter.
Papa John's said the allegations were without merit.
"John Schnatter will do anything to distract attention from the harm caused by his inappropriate words," said the company in a statement. "He continues to make reckless allegations in his attempt to regain control and serve his own interests."
The lawsuit filed was under seal in Delaware's Court of Chancery, and Schnatter asked the court to expedite the case.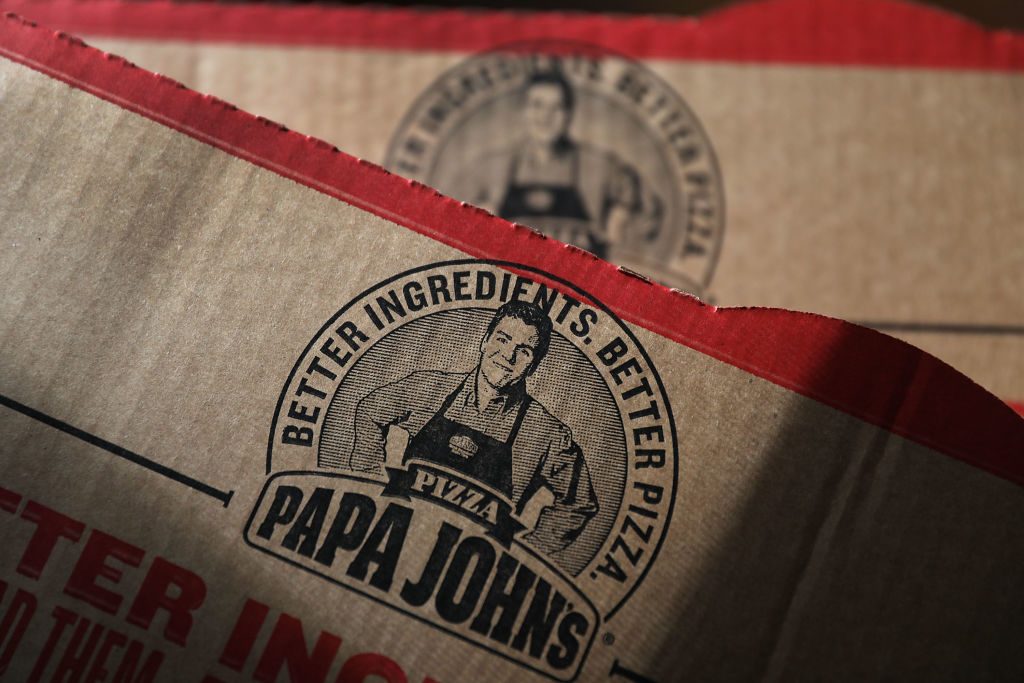 Suit Follows Company Criticism of Schnatter
On Aug. 30, the company criticized Schnatter publicly for attending a meeting in July about a potential deal with hamburger chain Wendy's Co without Ritchie present, as the board had instructed.
A Papa John's shareholder also filed a lawsuit on Aug. 30, seeking class-action status, accusing the company and Schnatter of securities fraud for concealing his alleged inappropriate workplace conduct, and how its code of ethics was inadequate to prevent it.
Shares of Papa John's were flat at $46.02 on Aug. 31.
Schnatter Wants Leadership Back
Earlier in August, the founder of Papa John's took out a full-page ad in the company's hometown paper, the Courier-Journal, to direct employees of the Louisville, Kentucky-based firm to a website he's launched, called SavePapaJohns.com. Papa John's has about 120,000 workers worldwide, including those at its franchises.
"The Board wants to silence me," Schnatter wrote on the website, which includes copies of legal documents in his fight with the pizza company. "So this is my website, and my way to talk to you."
The website is part of Schnatter's bid for new leadership at the chain, which is struggling with declining sales and controversies related to his comments. The 56-year-old came under pressure after a July media report that he used a racial slur and descriptions of violence against minorities on a call with a media agency. He admitted to using the slur but said he was taken out of context.
Papa John's said in a statement Aug. 22, that it's not dependent on one person among its corporate and franchise team members. Investors support the company's actions to separate itself from Schnatter, it said.