Pakistan's prime minister on Feb. 28 said his country will return a captured Indian pilot as a gesture of peace as Indian and Pakistani ground troops continue to exchange fire in certain areas. The United States, meanwhile, has been trying to defuse the escalating crisis between the two nuclear powers.
The gesture comes a day after both countries claimed to have downed each other's military jets. The captured pilot, identified by Pakistan as Wing Commander Abhi Nandan, became the human face of the conflict after footage of his capture was posted by the Pakistani government's official Twitter account.
Pakistani Prime Minister Imran Khan said the pilot would be released back to India on Feb. 29. At the same time, his military reported that four Pakistani civilians had been killed by Indian firing across the disputed border in Kashmir.
"As a peace gesture we will be releasing him tomorrow," Khan told parliament.
As a true statesman, Prime Minister of Pakistan Imran Khan announced that #Pakistan will release Indian Air Force Pilot Wing Commander Abhinandan Varthaman tomorrow as a peace gesture. pic.twitter.com/4nIbd6szk6

— Govt of Pakistan (@pid_gov) February 28, 2019
Indian military officials welcomed Pakistan's planned return of the pilot. "We are happy our pilot is being released,"  said Air Vice Marshal RGK Kapoor at a joint news conference of India's three armed forces on Feb. 28.
Tensions between the countries have escalated since a suicide car bombing by Pakistan-based militants in Indian-controlled Kashmir on Feb. 14 left at least 40 Indian paramilitary police dead.
After the attack, a blacklist request by the United States, Britain, and France to the United Nations Security Council was made for Masood Azhar—the head of Pakistan-based Jaish-e-Mohammad, which claimed responsibility for the Feb. 14 bombing attack. China, meanwhile, is likely to oppose the request.
Ground troops from both sides of the country continued to exchange fire along the contested border in Kashmir on at least three occasions on Feb. 28, with Pakistan instigating the firing each time, according to India. The latest escalation marks a sudden turnaround in relations between the two countries, which both claim Kashmir in full, but rule in part.
Khan's decision to return the pilot came after several other countries offered diplomatic assistance to de-escalate the countries' ongoing confrontations, which almost caused a war in 2002 for the fourth time since their independence from British colonial rule in 1947.
Over the past few days, India and Pakistan have ordered airstrikes against each other, prompting world powers such as the United States, China, and the European Union to urge restraint from both sides. Both countries accused each other of breaching ceasefire agreements on Feb. 28.
Earlier, President Donald Trump—who was in Vietnam for a second meeting with North Korean leader Kim Jong Un—said he expected "reasonably attractive news" about the conflict between India and Pakistan. Trump told reporters in Vietnam that he hoped the dispute would be "coming to an end."
"They've been going at it, and we've been involved in trying to have them stop," he said at the JW Marriott Hotel in Hanoi. "It's been going on for a long time—decades and decades. There's a lot of dislike, unfortunately."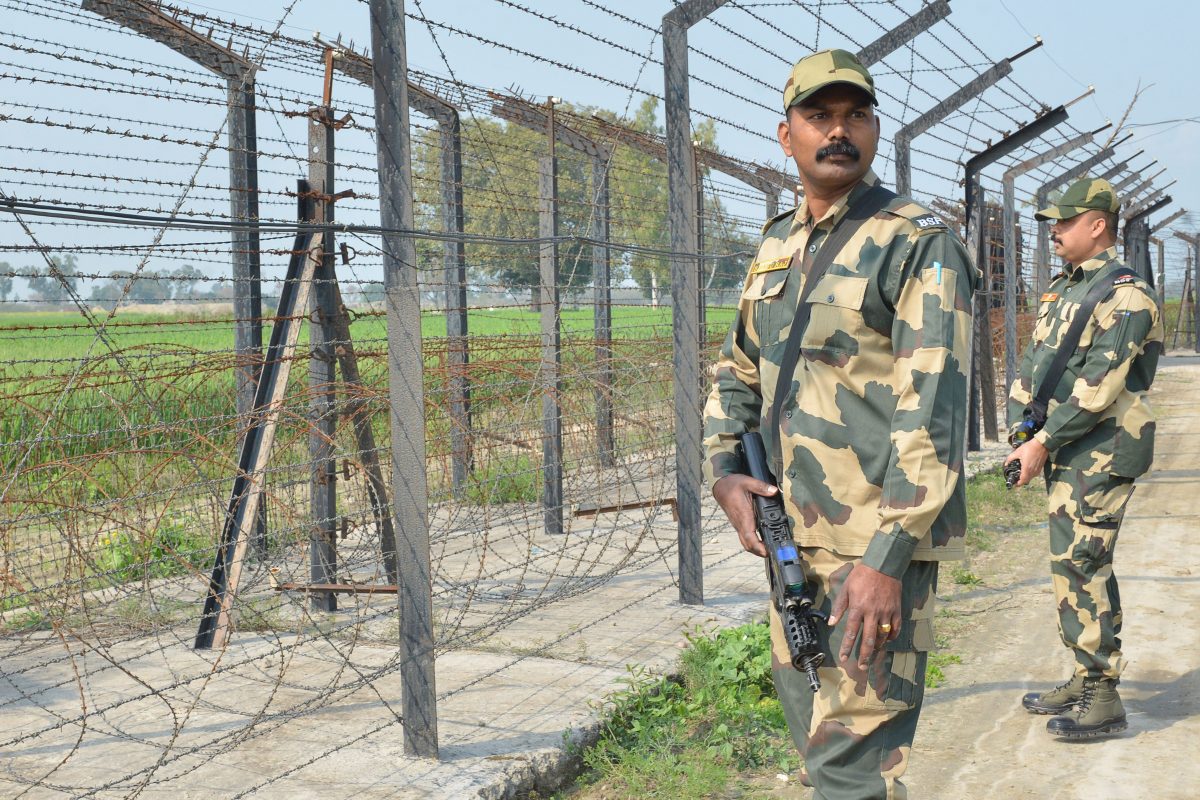 "So we've been in the middle, trying to help them both out and see if we can get some organization and some peace."
Trump latest comments on the conflict came after U.S. Secretary of State Mike Pompeo said he spoke with both Indian and Pakistani foreign ministers on Feb. 26 and urged them to ebb the ongoing confrontations.
Pompeo said he advised Pakistan to take more action against terrorist groups in their country and encouraged both countries to "avoid escalation at any cost." He said he hoped the two foreign ministers would prioritize direct communication and avoid any further military activity.
Pakistan's Foreign Minister Shah Mahmood Qureshi said his counterpart from Saudi Arabia was expected to visit Pakistan with a special message from Crown Prince Mohammed Bin Salman, who visited both Pakistan and India earlier this month.
Amid the military tensions, Pakistan shut down its airspace as a precaution, forcing commercial airlines to reroute. An Indian defense ministry spokesman said the "Indian army retaliated strongly and effectively," to ground skirmishes on Feb. 28 in the Poonch district.
Reuters contributed to this report