The business community has come together and signed an open letter, calling on state and federal governments to work together to implement the planned path out of lockdowns once vaccinations reach 70 to 80 percent.
The letter, published by the Business Council of Australia (BCA), is signed by the CEOs of over 80 major companies that employ almost 1 million Australians, including the big four banks, Coles and Woolworths, Telstra and Optus, and many more.
"Providing a light at the end of the tunnel will encourage more Australians to get vaccinated," the letter said. "We need to give people something to hope for, something to look forward to, something to plan around, and to be confident about their futures."
The businesses said they were encouraged by the current accelerating momentum of vaccination rates and said it would eventually reach the point where it is necessary to open up and live with the virus, as other countries have done.
A spokesman for the Commonwealth Bank of Australia (CBA) told The Epoch Times that the current vaccination rates reflected the efforts of Australians to return to normal life as soon as possible.
"But behind these efforts, we are acutely aware of the deeply personal impacts the pandemic is having on people who have either lost their jobs or been stood down [and] on business owners who are not sure what the future holds," the spokesman said.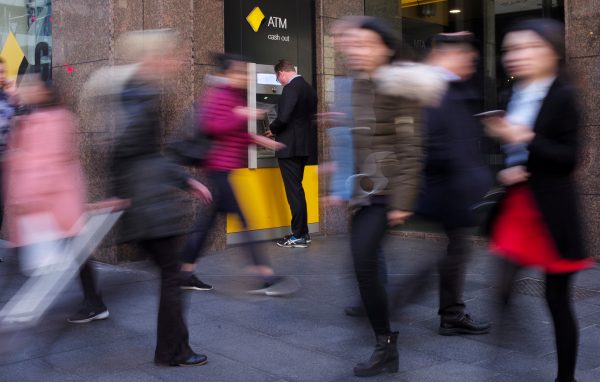 CBA said that while Australians have shown amazing resilience, they know through conversations with their customers and employees that they want certainty for the future.
"As an industry employing nearly 190,000 people, Australia's banks know how important it is to provide certainty, confidence, and something to look forward to," the spokesman said. "Above all, we remain very confident about Australia's long-term prospects."
The CEOs appealed to governments to "stay on course" and begin easing restrictions once vaccination rates reach thresholds as previously agreed.
"Australia is juggling a mental health emergency at the same time as a global pandemic," they said. "Some of the impacts of current lockdowns are hidden, and the effects will be long lasting."
Many Australian states have been actively pursuing a "COVID-zero" strategy through aggressive lockdowns, resulting in a record number of calls to mental health helplines.
In particular, residents in Victoria have endured over 200 days of lockdowns since the pandemic began, longer than residents in every other state or territory.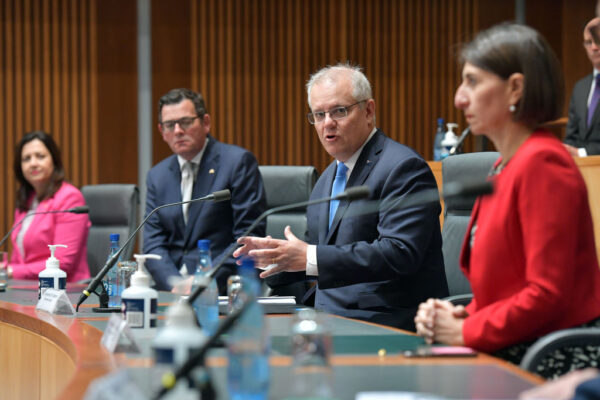 However, Victorian Premier Dan Andrews has recently weakened his stance on hard lockdowns and agreed to begin opening the state once vaccinations reached 70 percent.
"We have thrown everything at this, but it is now clear to us that we are not going to drive these numbers down; they're instead going to increase," Andrews told media on Sept. 1.
However, the Western Australia (WA) and Queensland premiers have both said they would not open their borders once they reached the vaccination threshold.
WA Premier Mark McGowen accused the federal government of trying to bring COVID-19 into the state.
"The Liberals' headlong push to open borders to infected States is fraught with danger," McGowen said. "If the Liberals have their way, they will introduce COVID-19 to Western Australia and cost thousands of jobs and some lives."
Three mining giants with major operations in WA—Rio Tinto, Fortescue Metals Group, and Woodside Petroleum—did not sign the letter, while mining giant BHP did.