Conservative Leader Erin O'Toole said the federal government's "kowtowing" approach to Beijing is "disturbing" and "dangerously naive," and urged them to stand up to China.
In a press conference on Thursday, O'Toole raised his concerns about the approach the federal government takes in Canada's relationship with China.
"Yesterday, we saw an access to information request shared in the media. These documents are typically heavily redacted, but a government error revealed shocking details," O'Toole said.
"Global Affairs Canada under influence from the Trudeau liberals has been pressuring Canada's military to join exercises and to cooperate with the communist Chinese military in Canada."
The documents (pdf) that O'Toole referred to were obtained by Rebel News under an Access to Information Act request that revealed Canada's Department of National Defence cancelled a winter survival training with observers from China's People's Liberation Army (PLA) after security concerns of "undesired knowledge transfer" from Canada to the PLA were raised by the United States.
The cancellation, however, was followed up by the Foreign Affairs Department, urging the Defence Department not to cancel its engagements with the PLA because Beijing "will likely read this as a retaliatory move related to the Meng Wanzhou case."
"Canada does not want to be the partner that is reducing normal bilateral interactions," a guidance document, issued by the Foreign Affairs Department to the Defence Department in February 2019, reads.
"China does not act like a partner or a friend," O'Toole said. "In fact, communist China acts against human rights and the rule of law consistently."
"To learn that the Trudeau cabinet is kowtowing to Beijing is frankly disturbing," he added. "This dangerously naive approach has put Canada and our citizens at risk."
In his article published in the National Post on Wednesday, O'Toole said that the federal government decided to prioritize partnering with CanSino Biologics, a Tianjin-based biopharmaceutical company to develop a vaccine to Canadians even though "China misrepresented its COVID-19 numbers and moved to corner the personal protective equipment market."
"CSIS [Canadian Security Intelligence Service] had been flagging CanSino as a national security threat for years, but the Liberals turned a blind eye to our Canadian experts," O'Toole wrote. "After undoubtedly extracting useful Canadian vaccine research, China broke off relations and refused to ship samples."
According to a Global News report, top executives of CanSino were involved with a program by the Chinese Communist Party (CCP) that entailed transferring research to China in exchange for financial benefits including funding and salaries.
The partnership between the National Research Council of Canada and CanSino which started in May, came to a halt after the CCP blocked the shipment of doses for clinical trials in Canada in August.
The folded partnership, according to experts in the intelligence community, was in line with the CCP's broader espionage campaign, and the knowledge gained from such programs could benefit the Chinese military and security apparatus.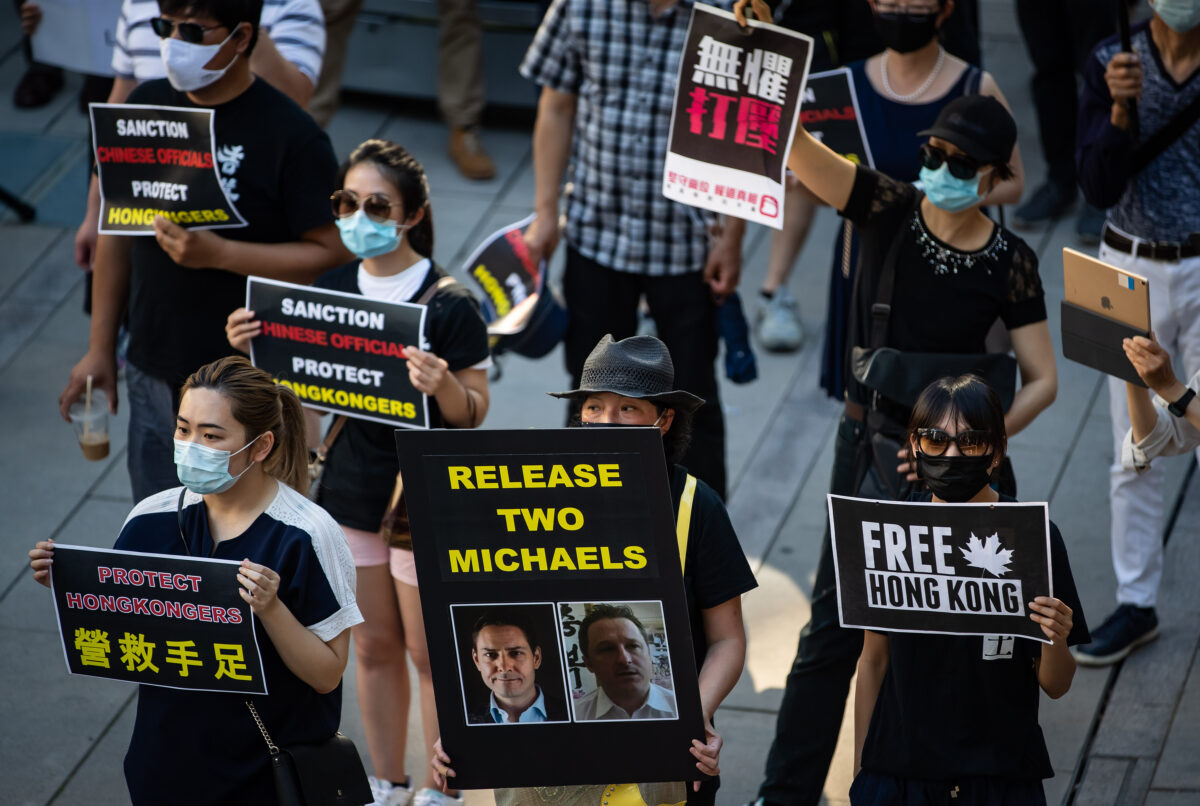 Ties between Ottawa and Beijing deteriorated in December 2018 after Canadian police detained Meng Wanzhou, chief financial officer of Huawei, on a U.S. extradition warrant.
Soon after, China arbitrarily arrested Canadians Michael Spavor and Michael Kovrig and charged them with spying. Spavor is imprisoned in Dandong near the Chinese border with North Korea, and Korvig in Beijing. Only in October was the Canadian ambassador to Beijing, Dominc Barton, able to secure virtual consular access to both of them.
Meng has said she is innocent and is fighting the charges from Vancouver, where she is under house arrest at one of her mansions.
Commenting on the development, David Mulroney, Canada's former ambassador to China, said on Twitter that China has "kidnapped" Kovrig and Spavor and kept them imprisoned "in conditions amounting to torture," but Canada "is giving an impeccably fair hearing to a woman who's free to come and go from her mansion."
O'Toole also noted in his article that Chinese tech firms are exporting goods such as facial recognition technology and surveillance drones, of which data collected from overseas users could be sent back to Chinese intelligence agencies at the orders of the CCP.
In the context of Canada, in July, a high-tech Chinese firm Nuctech was awarded a $6.8 million contract with the federal government to install X-ray security equipment for 170 Canadian embassies, consulates, and high commissions around the world. But the deal was cancelled after public outcries that Nuctech poses national security threats to Canada. The firm was founded by the son of former CCP leader Hu Jintao, and has connections to the highest levels of the CCP, as well as links to the Chinese military.
Nuctech has been dubbed the "Huawei of airport security" for its role in providing security equipment such as X-ray machines, scanners, and explosive detection systems to airports and customs offices in over 150 countries. This role thus gives it access to the strategic infrastructure of those countries in sensitive areas such as aviation and border security.
In 2014, the U.S. Transportation Security Administration banned Nuctech equipment from the country's airports due to security concerns. Officials in the EU also raised concerns about the risks Nuctech poses to their airport security.
Not only that, Nuctech has long been accused of alleged unfair business practices and corruption, including numerous allegations of bribery in Taiwan and Namibia. In 2010, the European Union imposed a five-year tariff on Nuctech products for alleged dumping on the European market.
These allegations made it puzzling to some members of the Standing Committee on Government Operations and Estimates as to why the firm could participate in the federal procurement bidding in the first place.
"My problem is still that the Government of Canada accepted to go forward with a request for standing offer with Nuctech," Conservative MP Pierre Paul-Hus said at the committee meeting on Nov. 17. "How can we do business with a company that is directly related to the Chinese Communist Party without going ahead with an in-depth security assessment?"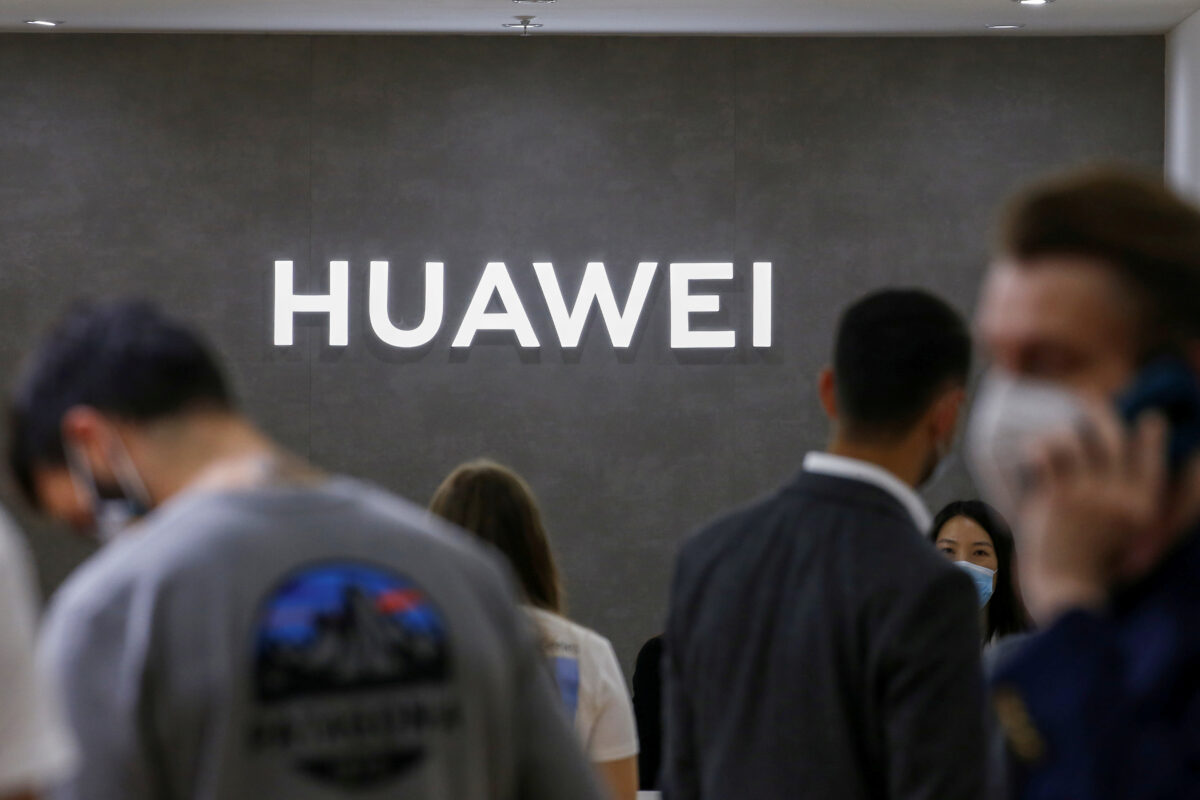 When it comes to Huawei, O'Toole said it is a cause for concern if Canada allows the Chinese technology to be part of the nation's 5G network. Huawei was founded by a former officer of the PLA. The intelligence community has raised alarms about Huawei's close ties to Beijing and its spying efforts.
On Nov. 17, the Tories introduced a motion requiring the Liberals to make a decision within 30 days on whether to ban Huawei technology.
Despite his party member Wayne Easter urging the need to safeguard the intelligence system of the Five Eyes Alliance—Canada, Australia, New Zealand, the United Kingdom, and the United States—from Huawei, Trudeau remained noncommittal and said his team is still conducting a security review and will announce a decision in the future.
Canada is the only country out of the members of the Five Eyes intelligence alliance yet to ban or plan to ban the company from its 5G networks.
With regards to foreign interference, O'Toole wrote that "Canadians of Chinese origin have been threatened by foreign agents in our country. Anti-Hong Kong protests were organized in Canada to bully democracy activists. Uighur students in our universities have been intimidated and deplatformed in co-ordinated actions led by Chinese consulates across our country."
In a report by Alliance Canada Hong Kong, it documented how pro-Beijing supporters used surveillance equipment to capture images of pro-Hong Kong democracy protesters during the rallies held in Canada last August, and then posted their phones online or doxxed them. The similarity of tactics and quick counter-responses by the pro-CCP supporters suggest an orchestrated effort, according to the report.
On Nov. 26, Canadian Tibetan and Uyghur activists described during a press conference how CCP agents in Canada sent rape and death threats to them and their family members. Conservative MPs Garnett Genuis and Paul-Hus who held the conference, announced a new motion calling the federal government to take a strong stand against foreign states—including China—carrying out interference and intimidation activities in Canada.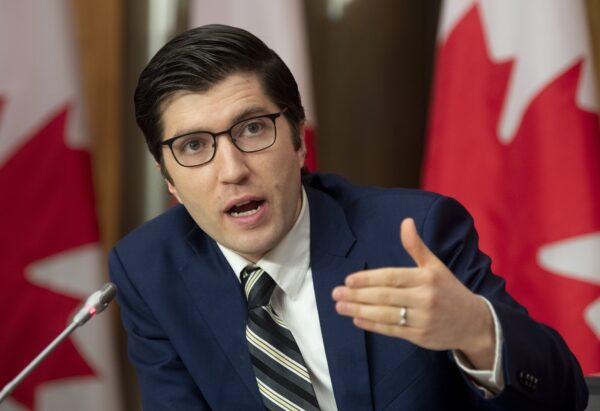 "If a Canadian faces foreign-backed threats and intimidation, who do they go to? Many have reported getting the runaround. The foreign affairs minister has recently told Canadians in this situation to simply call their local police. But this is not merely a police matter. This is a national security matter," Genuis said.
Clive Hamilton, author of "Silent Invasion," said the CCP has built a complex network of agencies tasked with exerting influence abroad, often carried out through its United Front Work Department.
The United Front has far-reaching tentacles that aim to target every aspect of society, from business and cultural organizations, to educational institutions and politics. It works to influence the choices, direction, and loyalties of its targets by overcoming negative perceptions and promoting favourable perceptions of CCP rule in China.
Although the Liberals seem to have taken a tougher stance toward the CCP in recent months with Trudeau saying his government will not stop standing up for human rights in China, calling out the regime for its "coercive approach" to diplomacy, or Champagne issuing statement condemning Beijing's decision to outst Hong Kong pro-democracy lawyers, the tone appears to back off when the foreign affairs minister said "our foreign policy needs to evolve with an evolving China … and that is what we are already putting in motion."
"It is time for Canada to once more stand on the right side of history. It is time for us to stand for freedom—for the two Michaels, for our country and for the future of the democratic world," O'Toole said.
With files from Reuters and The Canadian Press