Opposition leaders have been reluctant to challenge the reasoning behind government-mandated lockdowns or restrictions against COVID-19 that have had a serious impact on small businesses and the mental health of Australians, according to Senate hopeful Campbell Newman.
The former Queensland premier and long-time Liberal Party member, who quit in July over its policies on COVID-19 restrictions, joined the Liberal Democrats in early August to run in the federal Senate at the next election.
Newman spoke to The Epoch Times on the Liberal Democrats' election prospects saying that opposition leaders have "not had the courage" to confront their respective governments on the consequences lockdowns had on businesses and the well-being of Australians.
"The political class we have in this country have basically found it very easy or easier to just not get in the way, and so governments actually haven't had oppositions," he said.
In fact, New South Wales' (NSW) Premier Gladys Berejikilian's decision to offer freedoms to fully vaccinated individuals, was criticised by state Opposition Leader Chris Minns, who called for tighter restrictions, including a "ring of steel" and more economic support. By late September, Greater Sydney will have been under three months of strict lockdown.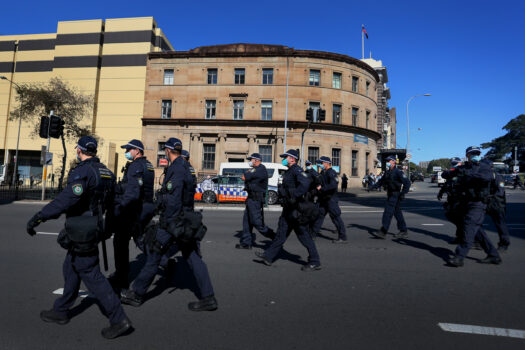 Over the past year, four incumbent state or territory governments have won resounding election victories.
"In Tasmania, the Labor Party decided to have a fight internally against itself. In Queensland, the opposition rolled over, didn't make its case, or deliver their plan. In Western Australia, the Liberal Party simply put up the white flag," Newman said, citing the highly unusual move by Zak Kirkup, the then-leader of Western Australia's Liberal Party who stated he did not expect to win an upcoming election.
"In each of those states, there wasn't an alternative plan or policy put forward in an effective way, and there was no critique of the government," he said.
Newman noted that the libertarian-leaning Liberal Democrats' message would resonate with voters because Australian attitudes towards COVID-19 restrictions had changed over the past six months, particularly in New South Wales and Victoria, where the toughest and longest lockdowns have been implemented.
In turn, protests against restrictions have been held more frequently, including a nationwide event on the weekend of Aug. 21, that saw rallies across Sydney, Melbourne, Adelaide, Brisbane, Perth, and Coolangatta-Tweed Heads.
"We see the prime minister, who is very attuned to the polls and focus groups—that's he's guiding star—has changed his narrative in only the last week," he said. "I like to think, by the way, that we've (the Liberal Democrats) had a little bit to do with that, in that we have been pointing out what our plan would be, and as a result, he's now remarkably talking about freedom, he's criticising state premiers when he wasn't prepared to do that for a long time."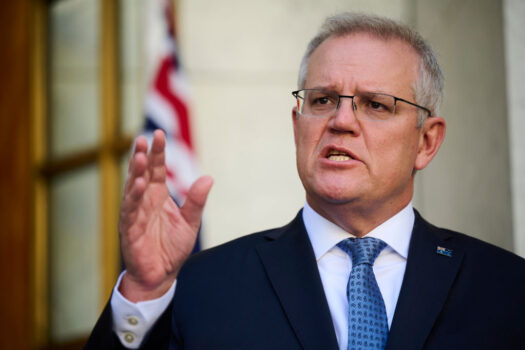 In recent weeks, Prime Minister Scott Morrison has issued public pleas for lockdowns to end and for Australia to "move forward together," encouraging state and territory leaders to follow through on the nation's four-stage vaccination roadmap.
The messaging, however, has differed from previous months where Morrison has been largely supportive of state leaders readily implementing border closures and snap lockdowns—in some cases over one infection.
Recent figures have revealed the damage extended lockdowns have caused with mental health support service, Lifeline Australia, saying August was its busiest month on record, while attempted suicide rates have also increased.
Job losses have also been increasing, with the Institute of Public Affairs (IPA) finding that over a three-week period from June 26 to July 17, New South Wales shed 200,000 small business employees, 64,000 medium-sized business workers, and 12,000 large business workers.
Meanwhile, the Liberal Democrats have maintained a strong stance against zero-COVID policies, extensive health restrictions—including lockdowns—and vaccine passports. The party is also calling for a Freedom Day on Dec. 4, 2021.