So far, 19 states have outlawed leaving your pooch in a locked, parked vehicle.
Lawmakers in the state of Michigan are now trying make it the twentieth, proposing two bills in the senate in hopes to enhance the protection of man's best friend.
Should the push be effective, a felony charge will be instated—a punishment lawmakers believe will deter pet owners from leaving their pets in their cars.

The American Veterinary Medical Association (AVMA) says hundred of pets die every year from heat exhaustion due to being left in parked vehicles. In just 10 minutes, the inside temperature can rise by up to 20 degrees Fahrenheit; 40 degrees in just 60 minutes.
Cracking the windows has very little effect on the temperature rise inside the vehicle, according to the AVMA study.
"This is definitely a situation where 'love 'em and leave 'em' is a good thing. Please leave your pets at home at home when you can…they'll be safe and happily waiting for you to come home," AVMA said.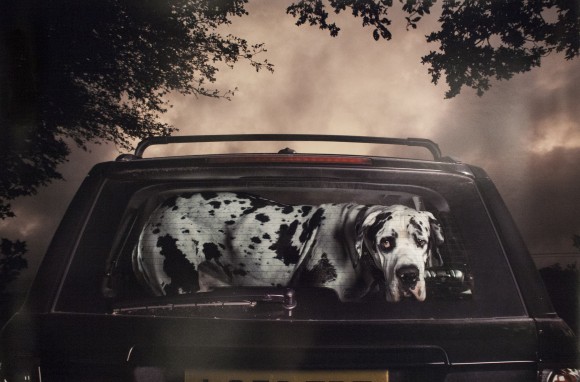 In all 19 states, so far, leaving your pet in the car and it suffering an injury results in a misdemeanor—but is automatically upgraded to a felony if the pet dies.
The same rule of thumb will apply for Michigan, who will punish pet owners who leave their dog, showing signs of distress, in a hot vehicle with a $350 fine and a misdemeanor; if the animal shows signs of injuries from the temperature, the fine is upped to $1,000 but still a misdemeanor, and should the dog die, a $5,000 fine and a felony charge, resulting in a possible 5 year prison sentence.
For those curious on the exact terms and conditions of the upcoming laws that face Michigan, the full bills that lawmakers hope to pass can be found here (Senate Bill 0930 and 0931).
Other states with the law are: Arizona, California, Delaware, Illinois, Maine, Maryland, Minnesota, Nevada, New Hampshire, New Jersey, New York, North Carolina, North Dakota, Rhode Island, South Dakota, Tennessee, Vermont, Washington, and West Virginia.