While American automobile manufacturers are moving toward dropping cars in favour of crossovers, several Asian companies have stated that they believe sedans have a strong future in the hearts of drivers.
A prime example of this is the 2019 Nissan Altima. This sixth generation of the company's mid-size sedan is packed full of value-added features to make it as appealing as possible to prospective buyers.
Here in Canada, the Altima's most important feature is all-wheel drive. Many mid-size sedans don't offer all-wheel drive at all, which can make them seem less suited to Canadian roads and weather conditions than crossovers. On the Altima, all-wheel drive is not only available but is included as standard equipment.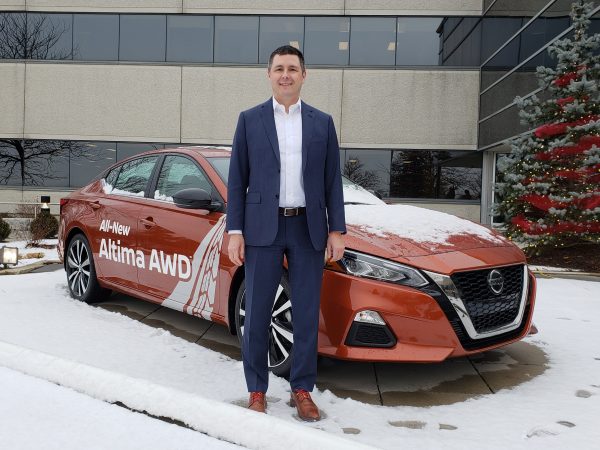 "There are a lot of people who love driving passenger cars," says Brent Smith, deputy general manager, Chief Marketing Management for Nissan Canada. "That was a big part of our decision to make all-wheel drive standard in Canada.
"They love being lower to the ground. They love the handling of passenger cars, the sleek look of sedans. We didn't want them to have to make a compromise that they would have to give up 365-day driving and all-wheel drive.
"Similar to Qashqai before it, we really wanted to make cold weather features either standard or available very low in the grade walk."
Key cold weather features on the Altima include standard heated front seats and remote start, and a heated steering wheel available starting from the second-level SV grade.
Overall, selecting among the grades has become much easier. While the 2018 Altima had six to choose from, the 2019 version has been simplified to four: S, SV, Platinum, and the limited-production Edition One exclusive to buyers in the first model year.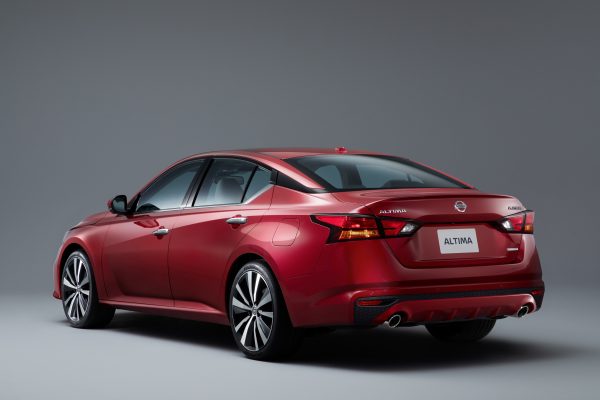 On top of all-wheel drive and the standard cold weather features, the S grade is priced at $27,998 and comes with push-button start, Apple CarPlay and Android Auto integration, and four key safety features: intelligent emergency braking, forward collision warning, tire pressure monitor, and rear door alert.
The SV grade, priced at $31,498, includes 17-inch alloy wheels, a power moonroof, dual-zone climate control, blind spot warning, rear cross-traffic alert, and the semi-autonomous ProPILOT Assist, which can help with steering, acceleration, and braking to ease the driver's workload in highway traffic and on long commutes.
At the Platinum grade, priced at $34,998, a driver's seat memory feature is added, as is the intelligent around-view monitor, 19-inch alloy wheels, a Bose stereo system, on-board navigation, and leather upholstery. Those who order the Edition One grade will receive unique wheels and floor mats, a rear spoiler, and ground lighting for $1,000 more.
"There's value at each different grade, and it allows the consumer to pick which vehicle fits within their budget and the features that they're looking for," Smith says.
Altima has undergone some major design updates for its sixth generation to increase its visual appeal and bring it more in line with the look of the rest of the Nissan family of vehicles. The most prominent change is with the far deeper curve on the V-motion grille.
"You can see that the chrome draws your eye down," Smith says, "a continuation of the styling that you see on some of our other vehicles."
The Altima's decidedly Nissan look continues into the corners with the signature boomerang headlights and tail lights, a passive dual exhaust intended to give it a sportier look, and Nissan's sedan interpretation of a floating roof treatment. Some new exterior colours are available, including Scarlet Ember red and Sunset Drift orange.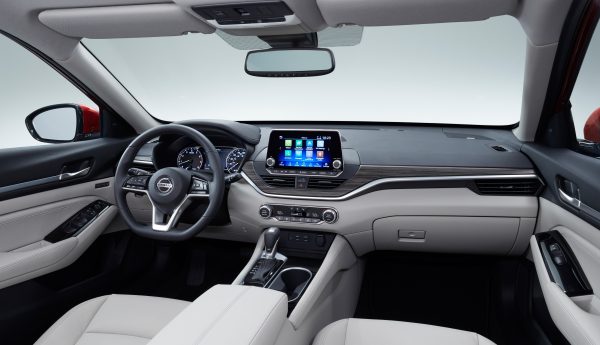 On the inside, the grille's shape is mirrored in the steering wheel, and a new, larger centre display has been incorporated.
"When I'm driving, that's my favorite part about it," Smith says. "When you're using Apple CarPlay, I love the functionality of when you're using Waze or Google Maps and it's right up there in front of you and very intuitive."
The climate control system has been updated to make the knobs larger and easier to control with gloves on, and they are now surrounded by a wider and more substantial centre console.
"I would say the interior of the vehicle wouldn't be out of place in a luxury segment vehicle," Smith says. "And that's, I think, one of the biggest dramatic styling changes for the vehicle."
The 2019 Nissan Altima is currently on sale in dealerships across Canada. For more information, visit the Nissan Canada website at www.nissan.ca.
Stephanie Wallcraft is a professional automotive journalist based in Toronto, Ontario.