Nearly one in five classrooms in the Los Angeles Unified School District (LAUSD) were taught by teachers without full credentials during the 2020–21 school year, according to a June 30 report by the California Department of Education.
While 83 percent of LAUSD teachers are considered "clear," or fully credentialed to teach in their assigned classrooms, more than 15 percent are considered "ineffective," "incomplete," or "out-of-field," according to the report.
The 4.4 percent of "ineffective" teachers are those who hold an emergency teaching permit that waived the full credential requirement, teach outside of their credentialed area without temporary state authorization to do so, or possess no credentials to teach at all.
Meanwhile, the 4 percent with "incomplete" credentials are those who had completed some credential training and were on track to completion, and 3.9 percent were "out-of-field," or credentialed teachers who haven't yet demonstrated competence in the subject or for the particular student population they were assigned to teach.
The district also had 2.4 percent of teachers enrolled in an internship program and 1.5 percent of teachers with an unknown status.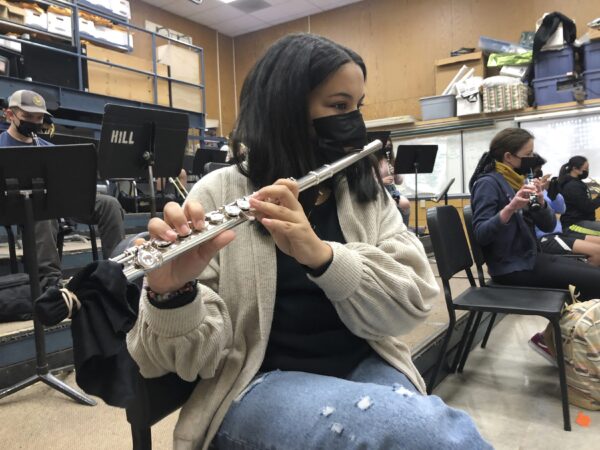 In the LAUSD, the percentage of "clear" teachers was highest—94.1 percent—among classrooms for students with disabilities and creative subjects such as music, theater, and dance.
However, for key academic subjects, it's much lower—77.7 percent for English, 78.6 percent for mathematics, and 76.6 percent for science.
Physical education and health education had some of the lowest percentages, at 55.9 percent and 35.1 percent, respectively.
According to the report, LAUSD is only 2 percentage points behind the state's percentage of fully credentialed teachers—a reflection of a continuing statewide teacher shortage that was exacerbated by the COVID-19 pandemic.
California had about 85 percent of "clear" teachers in classrooms, 3 percent "out-of-field," 6 percent "incomplete," 3.6 percent "ineffective," 1.4 percent intern teachers, and 0.9 percent with unknown status.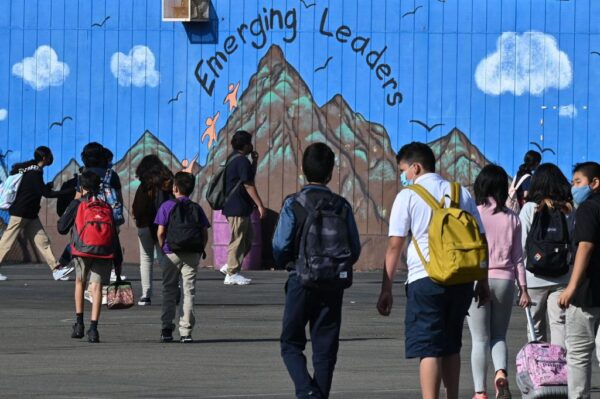 The data come from the first release of the Teaching Assignment Monitoring Outcome annual report, which is the result of a 2019 legislation—Assembly Bill 1219—that required the California Commission on Teacher Credentials to create a system to track teacher assignments.
"As we begin to emerge from a global pandemic, this data is an important tool to drive conversations about how we can best serve students," Mary Nicely, deputy superintendent of the state education department, said in a statement. "By launching this annual report, we are providing a new level of transparency to support schools, students, and families as we find ways to navigate today's challenges to public education, including statewide education workforce shortages."
For LAUSD's 2021–22 school year, the percentage of "clear" teachers could be lower, since the district has hired even more uncredentialed candidates this year to address teacher shortages.

LAUSD officials told The Epoch Times last month that the district had about 1,500 teaching positions to fill before the fall semester starts in August.
The district fired more than 800 staff members during the 2021–22 school year for non-compliance with its COVID-19 staff vaccine mandate, which was enacted in November, according to the parent and teacher advocacy group Los Angeles Educators & Parents United.
In addition, about 600 teachers were forced to move out of classrooms to teach remotely in the district's City of Angels online learning program, according to the advocacy group.
The district was about 420 in-classroom teachers short this spring semester, which prompted the superintendent to direct non-teaching district staff who held teaching credentials or who formerly held teaching positions to fill the gap for the rest of the school year.
The district hasn't confirmed the number of teachers who were fired for being unvaccinated after multiple requests for comment.