The Australian federal and state governments will partner up within the next fortnight to develop a new financial sustainability plan for the National Disability Insurance Scheme (NDIS) after the scheme's budget increased beyond expectations.
Ministers discussed the issue in a meeting on Friday and agreed to accelerate the development of an "NDIS sustainability work plan." This will encompass an interim report to disability ministers in October and then a final report by the end of the year.
"There is now a common understanding (among ministers) that there is a serious emerging sustainability issue, and that we now need to do more work together to gain a common understanding of the cost drivers," federal NDIS minister Linda Reynolds told The Australian.
Federal and state treasuries will be involved in the plan development, considering the substantial amount of funding that the NDIS receives. Over the past two budgets, the federal government alone has allocated over $17 billion (U.S, $12.5 bn) into the scheme.
In July, a financial sustainability report was published by the NDIS and revealed that the scheme's spending was projected to grow to $40.7 billion (U.S.$29.9 bn) a year by 2024-25, or $8.8 billion above the expected cost set in the May budget.
According to the report, the federal NDIS budget for the next four years until 2024-25 is on course to end up $22.5 billion (U.S.$16.5 bn) short without intervention.
"When costs are going up at 12.5 percent a year, and we were expecting and budgeting for 2.5 percent, we must carefully examine cost drivers to ensure the NDIS can endure," she said in a speech in July.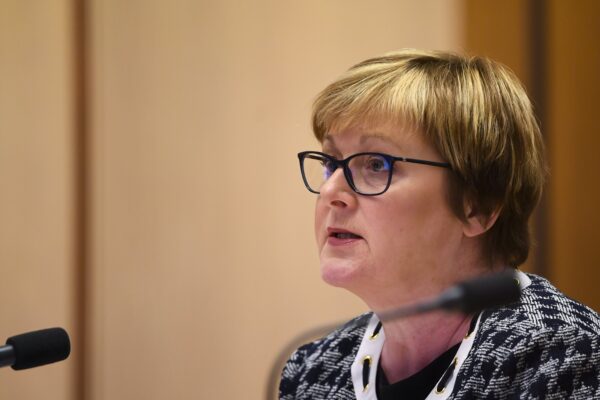 Reynolds said that the federal government demonstrated its ongoing support for the scheme through its substantial funding every year. However, its rising costs were a cause for concern.
"While Commonwealth Government is committed to fully funding the scheme, we all know that for any taxpayer funded scheme, demand driven cannot mean unlimited," she said.
Reynolds revealed on Friday that the scheme was currently supporting over 466,000 participants, with more than half of those receiving disability support for the first time.
She said the government would be examining the scheme's cost in several areas, including eligibility.
"We've now got people on the NDIS with chronic health conditions, not permanent significant disabilities as their primary diagnosis, for example, people with ­dementia," she said. "The scheme was never ever designed for people with dementia."
"We also have to look further at the conduct of providers … because there is a lot of anecdotal evidence of gouging and unethical behaviour, in addition to fraud."