A Conservative MP has urged the teaching of medieval or earlier English history in schools, saying children know more about Martin Luther King Jr. than they do about the UK's first kings.
Talking to The Telegraph, MP for Rother Valley Alexander Stafford said that the subject was "greatly neglected in schools, with very little taught at GCSE or A-level" and that most students "don't have the option to study anything pre-1066."
But one historian told The Epoch Times that although the reasons behind the subject not being taught are complex, in ideological terms a past that goes back further is "little bit dangerous to those who would prefer to change the world on a basis of an almost year-zero mythology."
Neglected
Early Medieval England was from 410–1066, while the Medieval period is the time between 1066 and 1485.
"It is a situation where students are far more likely to learn about someone like Martin Luther King than they are about Alfred the Great," said Stafford.
"There is a lot more of our history; our country is quite old with a lot of formative history. We need to discuss it, talk about it," added the MP, who studied the subject, and warned of a "self-fulfilling cycle" between children not being taught medieval history in school, and later not pursuing it in higher education.
Current GCSE specifications should include history from three eras: Medieval (500–1500), Early Modern (1450–1750) and Modern (1700–present day).
"I would say most students haven't heard of Athelstan, who is the first king of a united England," Stafford said, adding, "I believe it is important that we get medieval history, from the fall of the Roman Empire in the West from 476 to the discovery of the New World in 1492, really in the spotlight."
Nicholas Joseph, lecturer in education at the University of Derby, told The Epoch Times that "there's no simple answer as to why it is that medieval history is neglected in the way that it is."
"To teach medieval stuff at a reasonably high level, you've got to know quite a bit about it. If you don't then how are you going to start; it's much easier for competency to die away than it is to rebuild it," said Joseph, who has a doctorate in medieval history and has lectured on the subject.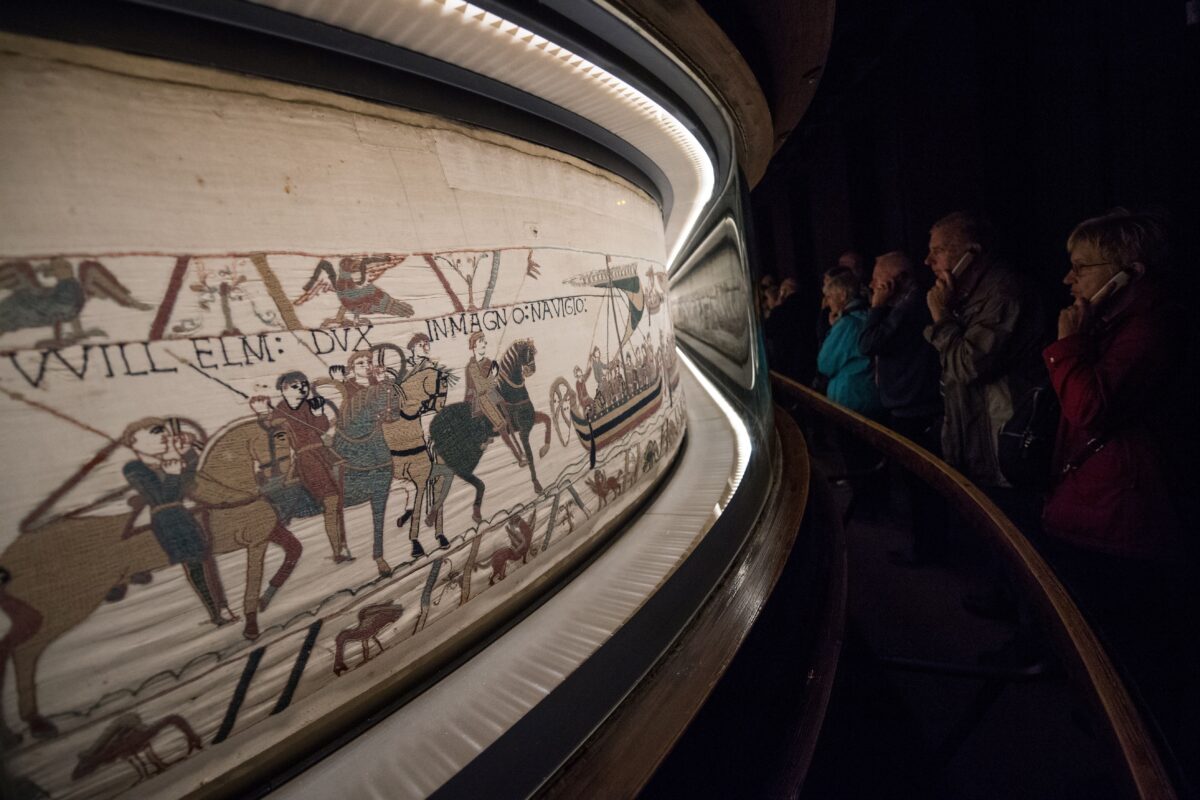 Moral Lessons
"It's always going to be bedeviled by the R-word, which is 'relevance.' If you have to demonstrate relevance it's always going to be easier to do that with modern stuff than with medieval stuff," he said.
Joseph is part of the Academics for Academic Freedom, a campaigning group for lecturers, academic-related staff, students, and researchers who want to "defend unimpeded inquiry and expression."
While Stafford did not claim that medieval history is caught in the crosshairs of the culture wars, overall history lessons are. As part of Inclusive Britain, the government's new strategy for tackling racism in the UK, the Department for Education has been told to commit to some specific actions over the next two years designed to create a more "inclusive history curriculum."
In April, The Telegraph reported that academics who favour decolonisation were being consulted for England's new history curriculum, raising ideological fears in schools.
Speculating on whether identity politics could hamper the teaching of medieval history, Joseph said he doesn't think "there's anything about medieval history that makes it immune to being abused to put across political agendas."
"Teachers have courses on recent history in the filing cabinet already that carry the desired moral lessons. So why go to the effort of developing courses on medieval history to teach the same moral lessons?" said Joseph.
Propaganda
He said that a past that goes back further than the 20th century "has a living significance in the patterns of our thought. Perhaps that is a little bit dangerous to those who would prefer to change the world on a basis of an almost year-zero mythology."
"The longer the past is, the more difficult the challenge of making the future appears to be," he said.
"Good history has been written even by bad people," he said.
"A commitment to the basic rules of discipline of history, the pursuit of truth through engagement with sources, has allowed good history to be written in conditions of political tyranny, whereas if you dispensed with that, if you decide you are too clever for that, or that is theoretically naive, then you end up with propaganda."
"Devaluing or undervaluing the basic rules of the discipline reduces the whole thing to propaganda. In fact, it prevents you from writing anything other than propaganda," added Joseph.