A federal judge in New York on Friday ordered President Donald Trump's administration to fully reinstate the Deferred Action for Childhood Arrivals, a program known as DACA.
The Department of Homeland Security (DHS) must accept new applications for DACA and post a notice that it is doing so by Dec. 7, U.S. District Judge Nicholas Garaufis, a Clinton appointee, wrote in a six-page opinion.
The ruling stemmed from contention that acting DHS Secretary Chad Wolf wasn't serving lawfully in his position when he issued a memorandum over the summer suspending DACA.
"Therefore, the actions taken by purported acting secretaries, who were not properly in their roles according to the lawful order of succession, were taken without legal authority," Garaufis said in that ruling, which came last month.
The DHS and the Trump administration have challenged the notion that Wolf rose to power in an illegal line of succession.
In his Friday opinion, Garaufis said that because of his previous ruling that Wolf wasn't serving lawfully, the memo regarding DACA wasn't properly issued. He ordered it vacated.
In addition to ordering the public notice, the judge directed the parties in the case to continue discussions in regard to notices to be mailed to individual members of the class-action lawsuit that was filed by DACA recipients. The Trump administration was also told to produce a status update on DACA to the court by Jan. 4, 2021, that includes the number of first-time applicants who were received, approved, or denied from Nov. 14 until Dec. 31.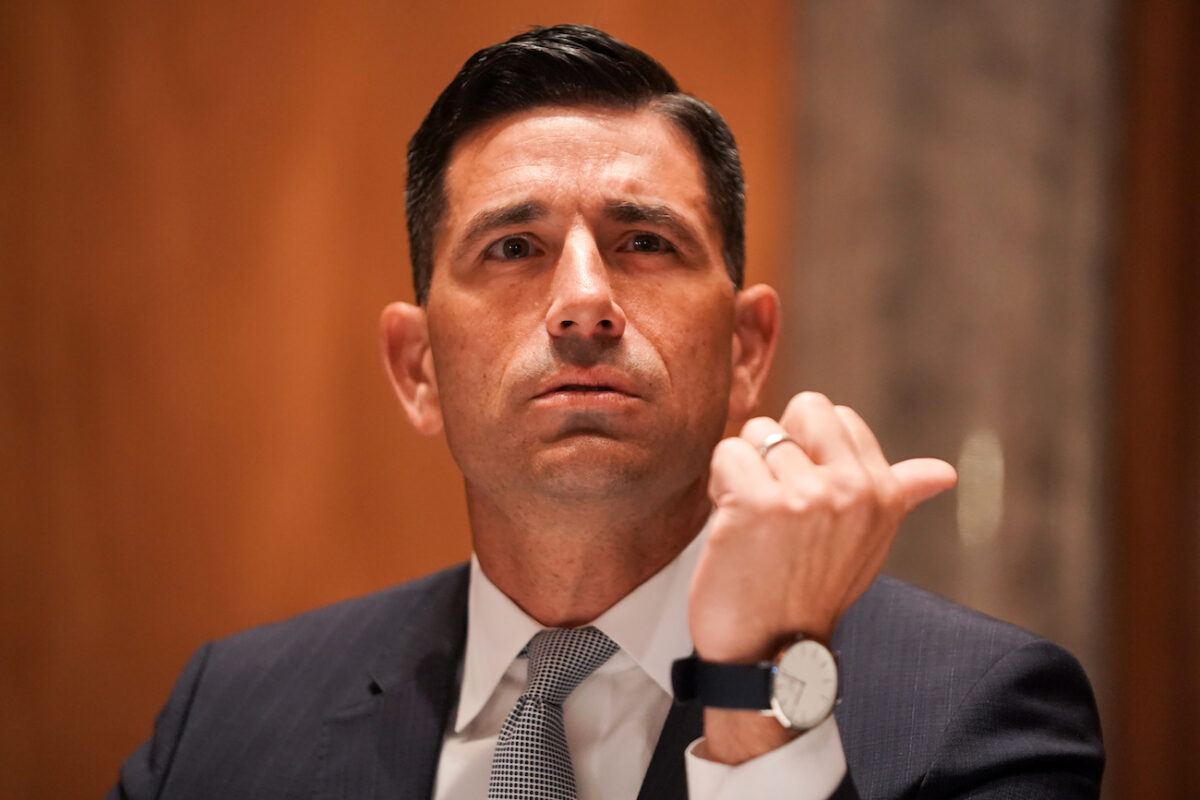 Chase Jennings, a Department of Homeland Security, told The Epoch Times in an emailed statement: "DHS wholly disagrees with this decision by yet another activist judge acting from his own policy preferences. Judge Garaufis's latest decision, similar to his earlier inaccurate ruling, is clearly not sound law or logic. We will abide by this decision while we work with DOJ on next steps to appeal."
The White House didn't respond to a request for comment.
United We Dream, an immigrant rights group, said on its website that the order means people who have never been part of DACA can now apply for the first time.
"The judge's order is immediate. We recommend you consult a lawyer or trusted legal representative, so you can make the choice to apply for DACA for the first time or Advance Parole," the group stated in a message to potential applicants.
DACA shields some illegal immigrants from deportation and helps them with papers that can enable them to get jobs and carry out other societal functions.
Wolf in July ordered all new applications for DACA to be rejected. The new rules are in place while the Trump administration conducts a comprehensive review of the program and its legality, a senior administration official told reporters on a call before the memo was released.
DACA "presents serious policy concerns that may warrant its full rescission," but fully rescinding the policy "would be a significant administration decision that warrants additional careful consideration," according to Wolf.
Trump has tried unilaterally ending DACA, which was created without legislation through an executive order in 2012 by then-President Barack Obama. Courts have blocked his attempts.
The Supreme Court in June said Trump could legally end the program but claimed his administration didn't provide proper justification for doing so.