All new applications to the Deferred Action for Childhood Arrivals (DACA) program will be rejected, under a new memo issued July 28 by acting Homeland Security Secretary Chad Wolf.
DACA is a highly controversial program that shields from deportation hundreds of thousands of illegal immigrants who came to the United States as children. It was created through an executive order by then-President Barack Obama in 2012.
"I direct DHS personnel to take all appropriate actions to reject all pending and future initial requests for DACA, to reject all pending and future applications for advance parole absent exceptional circumstances, and to shorten DACA renewals consistent with the parameters established in this memorandum," Wolf wrote.
Advanced parole refers to applications that allow an immigrant to travel outside the United States and return lawfully.
All renewal applications for DACA recipients already shielded by the program will be adjudicated on a case-by-case basis. Approvals will only be good for one year, instead of the previous two-year period.
The new rules are in place while the Trump administration conducts a comprehensive review of the program and its legality, a senior administration official told reporters on a call before the memo was released.
DACA "presents serious policy concerns that may warrant its full rescission," but fully rescinding the policy "would be a significant administration decision that warrants additional careful consideration," according to Wolf.
The Supreme Court on June 18 blocked President Donald Trump's bid to end the program implemented by his Democratic predecessor. Justices said Trump could legally end the program but claimed his administration didn't provide proper justification for doing so.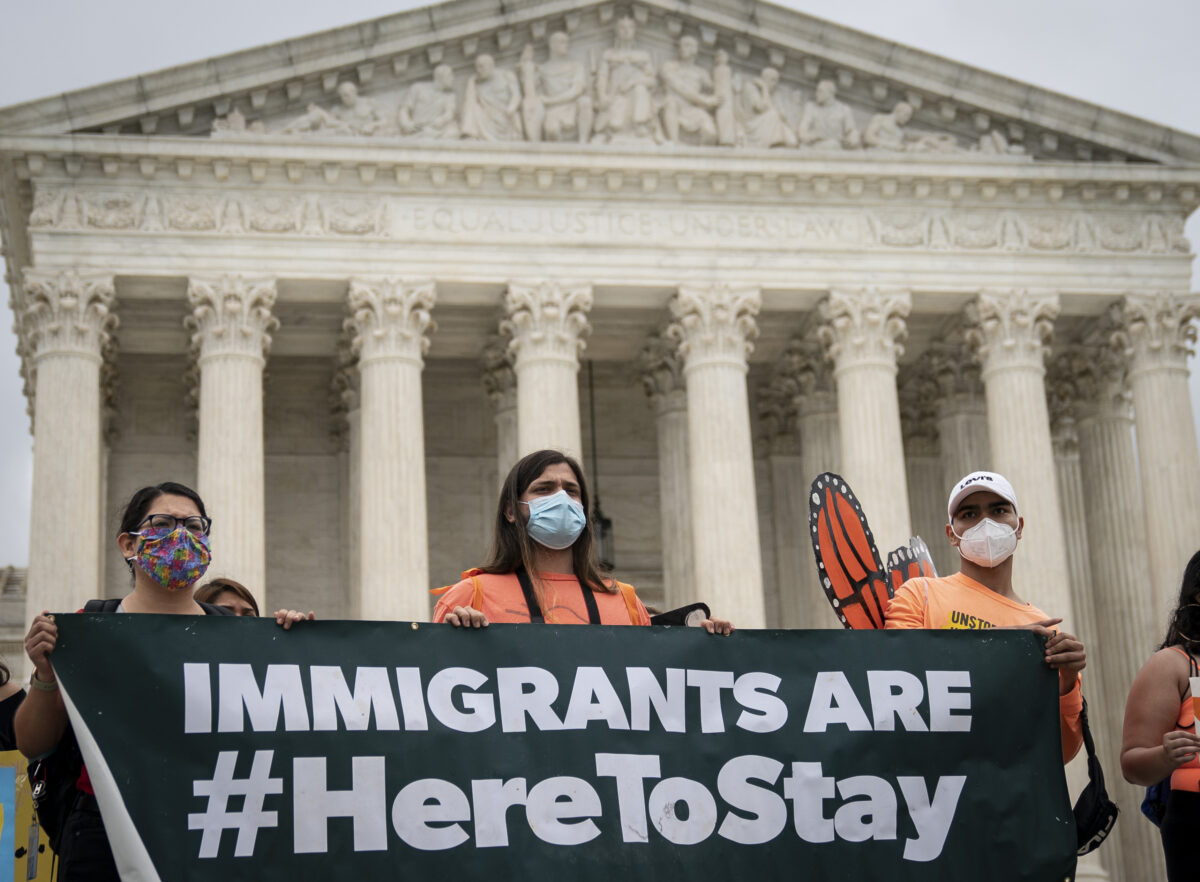 A federal court in Maryland on July 17 ordered the Trump administration to accept new applications for DACA.
Wolf's new memo is an intervening act that gives legal justification to not obey the court order, the senior administration official said.
Officials expect legal challenges to the memo but, for now, will act under its purview.
In a statement, Vanita Gupta, president and CEO of The Leadership Conference on Civil and Human Rights, a coalition, called the new memo "a naked political ploy to energize the president's base and is simply dictatorial."
"This cruel move follows the administration's loss at the Supreme Court and defies a federal court order to accept new applications—an order issued before the administration released its memorandum," she added.
Trump, following the Supreme Court ruling, directed the Department of Homeland Security to revise its guidelines for DACA, with the aim of forcing Congress to enact a lasting solution.
The administration's review will be substantive, according to the senior administration official; it isn't known how long it will take.
Trump told reporters in Washington later Tuesday that his administration is working on creating a merit-based immigration system.