Acting White House Chief of Staff Mick Mulvaney signed onto the lawsuit filed by a former aide to President Donald Trump that asks a judge to rule whether he should testify to Congress in the impeachment inquiry or listen to the White House and ignore a subpoena.
Charles Kupperman, the former aide, filed the suit on Oct. 25.
Mulvaney moved to join the suit on Nov. 8 after House Democrats announced a subpoena against him when he declined to appear to testify in the inquiry.
"John Michael Mulvaney, through undersigned counsel, respectfully moves under Federal Rule of Civil Procedure 24 to intervene as a plaintiff in this matter against" top Democratic leaders, including House Speaker Nancy Pelosi (D-Calif.) and House Intelligence Chairman Adam Schiff (D-Calif.).
BREAKING: Mulvaney has signed onto the Kupperman lawsuit after he was subpoenaed today. Impeachment investigators dropped their subpoena of Kupperman earlier this week & decided not to subpoena Bolton.

They took a different route with Mulvaney—and he has responded accordingly. pic.twitter.com/KqBNH09EPJ

— Andrew Desiderio (@AndrewDesiderio) November 9, 2019
Mulvaney, like Kupperman, was subpoenaed as part of the inquiry but was "directed by the president not to comply with the subpoena" due to an opinion from the Department of Justice's Office of Legal Counsel that close personal advisers of the president are immune from congressional process, the new court filing said.
"Despite his unquestioned status as a close and senior adviser to the president, and the longstanding bipartisan position of that branch regarding the compelled congressional testimony of such advisors, the House defendants threaten to hold Mr. Mulvaney in contempt or otherwise take adverse action against him for obeying the directive of the head of his branch," the filing stated.
"The question whether the president's authority must give way in the face of a congressional subpoena—the determination Mr. Kupperman has asked this court to make—is central to the question whether the House may take adverse action against Mr. Mulvaney, as threatened."
"For that reason, My. Mulvaney seeks to intervene here," the filing stated.
House Democrats have struggled to get former and current White House officials to testify in the probe after White House counsel Pat Cipollone issued guidance telling them to ignore requests and subpoenas to testify, calling the inquiry illegitimate.
Mulvaney was the latest not to appear when he ignored a request to testify on Friday, some 15 hours after House congressional investigators emailed him a subpoena.
Kupperman's suit led to House Democrats threatening to hold the ex-aide in contempt but after a federal judge set dates for arguments to be filed by, and for a hearing, House Democrats withdrew the subpoena against Kupperman and signaled their hope that the suit be dismissed.
"The subpoena at issue in this matter has been withdrawn and there is no current intention to reissue it," the Nov. 7 filing stated. "Therefore, this matter is moot and should be dismissed."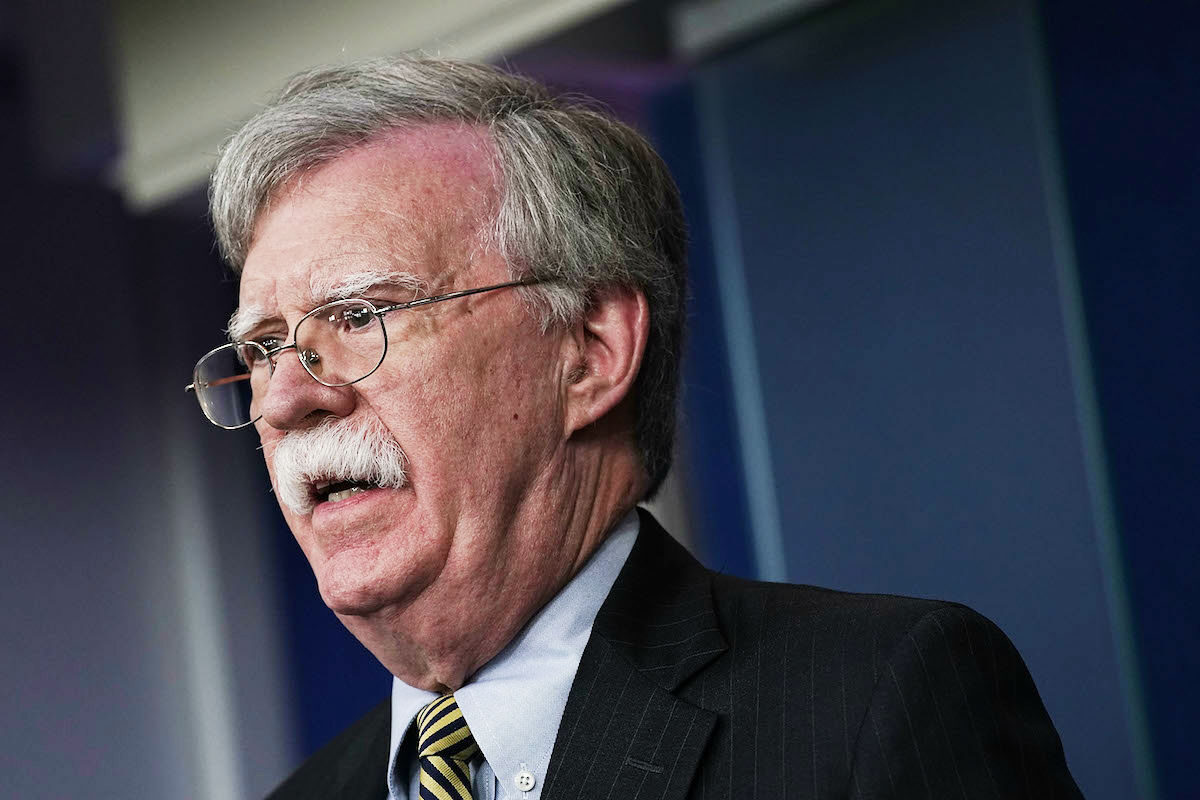 Senior U.S. District Judge Richard Leon, a President George W. Bush appointee, told the parties late Wednesday that the case will not be dismissed, stating only Kupperman can do so. He also declined Democrats' request to vacate the current expedited briefing schedule.
"Considering that the House and the Department of Justice have already researched and briefed these issues, the Court sees no reason why we cannot continue on the course that's been set," Leon said. "There is no need for a further briefing schedule conference on this point, as far as I'm concerned. It is critical, in my judgment, that this matter stay on track."
During the hearing to schedule dates in the case, a Department of Justice lawyer had asked for more time to file briefs because of Thanksgiving but the judge said no.
Leon said, "When it's a matter of this consequence to this country you roll your sleeves up and get the job done."
House attorneys wrote in a letter to Kupperman's attorney that he should still testify in the inquiry if another federal judge decides that Don McGahn, former White House counsel, has to abide by a subpoena.
Kupperman's attorney said in a letter (pdf) to Schiff, House Foreign Affairs Chairman Eliot Engel (D-N.Y.), and acting Oversight Chairwoman Carolyn Maloney (D-N.Y.) that Kupperman's case is not like the McGahn case.
"Unlike McGahn, information concerning national security and foreign affairs is at the heart of the the Committees' impeachment inquiry, and it is difficult to imagine any question that the Committees' might put to Dr. Kupperman that would not implicate these sensitive areas. After all, Dr. Kupperman was the Deputy National Security Adviser to the president throughout the period to your inquiry," Charles Cooper wrote. The same was true for former National Security Adviser John Bolton, who he also represents, Cooper said.
The Department of Justice's Office of Legal Opinion, meanwhile, said in a letter made public this week that witnesses don't have to appear if they're not allowed to bring an agency lawyer with them, a condition House Democrats have been insistent on.