On deadline day for the Michigan secretary of state to finalize this year's ballots, the Michigan Supreme Court declined to hear the appeal pleadings of James Craig, Perry Johnson, and Michael Markey. As a result, they will not appear on the Aug. 2 Republican gubernatorial primary ballot.
The state established June 3 as the deadline to certify candidates so there is ample time to send ballots to military and overseas voters.
State election officials on May 26 banned five of the 10 Republican candidates from the gubernatorial race after determining that candidates submitted petitions that contained fraudulent signatures.
Among the candidates disqualified by the Michigan Board of State Canvassers were Craig, a former Detroit police chief, and Johnson, a businessman. Craig held a comfortable lead in the polls, and Johnson was considered a serious contender.
Businesswoman Donna Brandenburg, financial adviser Michael Markey, and Michigan State Police Captain Richard Brown were also prevented from appearing on the ballot for not submitting at least 15,000 valid signatures from registered voters.
Five other Republicans running for governor—Garrett Soldano, Ryan Kelley, Tudor Dixon, Kevin Rinke, and Ralph Rebandt—were approved to appear on the ballot.
On June 2, a day after their requests to be included in the GOP gubernatorial candidate field were rejected by the Michigan Court of Appeals, Brandenburg, Johnson, and Markey asked the Michigan Supreme Court to rule that their names be added to the ballots or extend the deadline to certify the ballots.
Craig lost his appeal to the Michigan Court of Claims on June 2 and took his case to the Michigan Supreme Court, too.
Upon initially learning he was disqualified, Brown withdrew from the race.
Brandenburg has not received a ruling on her argument. Court spokesperson John Nevin told MLive.com that a decision was not expected on June 3.
The Supreme Court represented each candidate's final hope to get on the ballot. They can still run as write-in candidates.
The Path to June 3
Michigan gubernatorial candidates are required to submit 15,000 valid signatures from registered voters by April 19 to appear on the August primary ballot.
In late April, the Michigan Democratic Party targeted petitions submitted by Craig, Dixon, and Johnson. The complaints alleged forgery, inaccurate dates, and the use of signatures from dead voters.
The Board of State Canvassers agreed to hear the complaints.
On May 23, Michigan's Bureau of Elections released a report indicating that 36 individual paid circulators forged around 68,000 signatures on petitions for 10 candidates, including the five GOP candidates who were disqualified.
Staff members visually inspected signatures on every petition sheet, according to Michigan Bureau of Elections Director Jonathan Brater. Staffers double-checked 7,000 of the 68,000 alleged forgeries and compared them to actual signatures in the Qualified Voter File.
"We did not find a single registered voter with a matching signature," Brater told the Board of State Canvassers.
The Bureau of Elections report was submitted to the board.
Findings from the report determined there was "an unusually large number of petition sheets that showed no evidence of normal wear that accompanies circulation" and "sheets on which every instance of the handwriting of certain letters across different signature lines and sheets, including in the signatures themselves, was near-identical."
The report also discovered "sets of sheets where the two or three distinct handwriting styles appeared on multiple sheets."
In its report, the board added that petition sheets were "round-tabled," which involves fraudulent signature-gathering organizations employing a group of individuals to distribute the sheets and have each person sign one line on each sheet "in an attempt to make handwriting and signatures appear authentic and received from actual voters."
"Although it is typical for staff to encounter some signatures of dubious authenticity scattered within nominating petitions, the bureau is unaware of another election cycle in which this many circulators submitted such a substantial volume of fraudulent petition sheets consisting of invalid signatures," according to the report.
The board did add that it "does not have reason to believe that any specific candidates or campaigns were aware of the activities of fraudulent-petition circulators."
The Board of State Canvassers was deadlocked on how to rule about the five GOP gubernatorial campaigns in an eight-hour meeting on May 26.
The two Democrats on the board voted to not allow the candidates to appear on the ballot. The two Republican members decided the other way, citing that every petition sheet should be checked line by line instead of disposing of sheets turned in by the alleged fraudulent signature gatherers.
The tie prevented the five candidates from being on the ballot.
Disqualified Candidates Object
Candidates who appealed to the Michigan Supreme Court contended that the Bureau of Elections did not compare every submitted signature to those contained in the secretary of state's Qualified Voter File.
"The voters should be deciding who their candidates are, not an unelected board of government bureaucrats," Craig said in a statement.
In the ruling against Johnson's appeal, the Board of State Canvassers "had a clear legal duty to investigate, but it did not have a clear legal duty to conduct a comparison of each fraudulent signature against the qualified voter file," judges Kirsten Frank Kelly, Michael J. Kelly, and Noah P. Hood wrote.
While ruling against Craig, Michigan Court of Claims Judge Elizabeth Gleicher wrote that she is bound by the Court of Appeals' response to Johnson's legal action.
The five candidates who remain on the ballot believe that those who were disqualified should have paid closer attention to the petition gathering process.
"It is the candidates' responsibility to make sure valid signatures are collected and submitted," Kelley told The Epoch Times. "I sat down with my team in a room and we went through every petition three times, looking at every single line and every signature. If you're running for governor, you should be able to properly complete this task."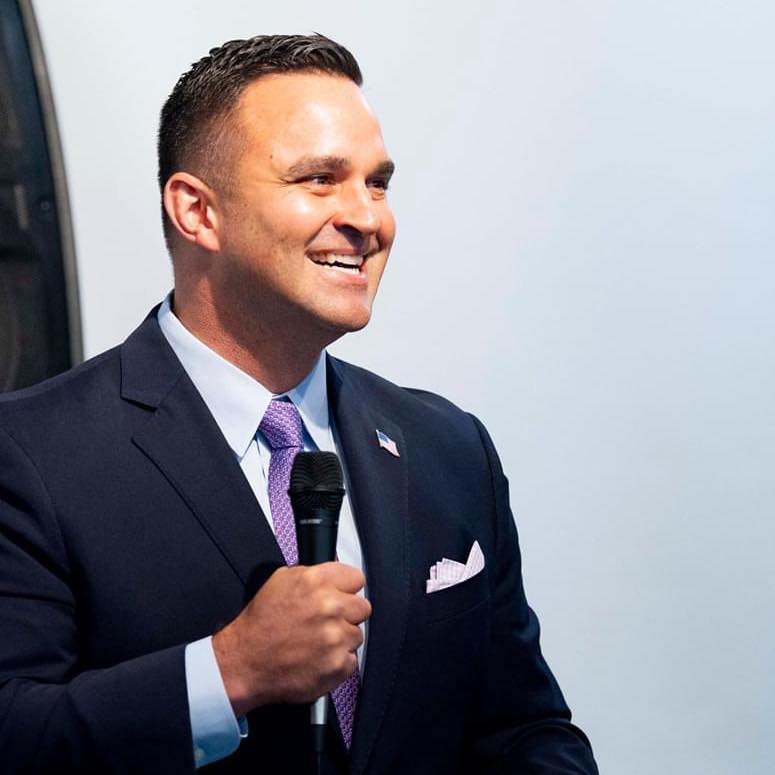 Soldano, who developed name recognition when he emerged as an activist against Democratic Gov. Gretchen Whitmer's "draconian" lockdowns in 2020, questioned the disqualified candidates' decision to use paid petition circulators.
"A candidate's first objective is to get on the ballot," Soldano told The Epoch Times. "We handed over 20,000 signatures in January, three months ahead of the deadline, and we did not use one paid circulator.
"If your candidate can't inspire 15,000 people to sign your petitions, and if your candidate can't energize a volunteer base across the state to collect signatures, that should be a red flag," Soldano added. "I've been holding Gov. Whitmer accountable for two years, and the hard work from our enthusiastic base is the reason I am on the ballot and entering the next chapter of the campaign."
Among the five disqualified candidates, Johnson was closest to the 15,000 mark. He submitted 13,800 valid signatures and 9,393 invalid signatures, according to the Michigan Bureau of Elections.
Craig had 10,192 valid signatures and 11,113 invalid ones, while Brown (7,091 valid, 13,809 invalid), Markey (4,430 valid, 17,374 invalid), and Brandenburg (6,634 valid, 11,144 invalid) also fell short.
Race Sees a Shift
The court decisions have caused a dramatic change in the GOP primary field as the party tries to defeat Democratic Gov. Gretchen Whitmer in November.
A May 2 poll by the Glengarriff Group showed Craig with a commanding lead at 23 percent, followed by Soldano at 8.2 percent. Johnson was a distant fifth at 5.2. Brown had 2.2 percent, Brandenburg 2 percent, and Markey Jr. was last with 0.2 percent. The survey indicated that 44.6 percent of respondents were undecided.
A Trafalgar Group poll conducted between March 29 and March 31 showed a different result among the top of the field with Craig at 34.4 percent, Johnson at 16.1 percent, and Soldano with 14.7 percent.
After the shake-up that dismissed the five candidates, a new poll jointly conducted on May 26 and May 27 by Target Insyght and Michigan Information and Research Service showed that Kelley leads the new field with 19 percent followed by Rinke with 15 percent, Dixon at 9 percent, Soldano with 6 percent, and Rebandt at 1 percent, while 49 percent do not know who they will support.
"After almost a year of campaigning, the GOP has five candidates who are relatively unknown, causing 49 percent of the Republicans to be undecided with less than a month before absentee voting starts," said Ed Sarpolus, executive director of Target Insyght.
Kelley, who is a real estate agent and a staunch opponent of COVID mask and vaccine mandates, looks at the 49 percent who are undecided as a motivating factor for his campaign.
"I've created a groundswell of support across the state by meeting with people in person and engaging with them on social media," Kelley said. "You can't buy that type of awareness, and it also allows me to communicate directly and connect with a wide range of voters that ads don't accomplish."
Soldano is a chiropractor, small business owner, and motivational speaker who starred on the football field at Western Michigan University.
He became a prominent figure speaking out against Whitmer's COVID lockdowns and co-founded Stand Up Michigan, an activist network that proved pivotal in repealing a 1945 law Whitmer used to implement COVID orders.
The outspoken candidate organized "freedom festivals" and posted videos where he criticized COVID mask and vaccine mandates.
Soldano believes that his "grassroots army" of supporters that have helped him raise more than $2 million, including 96 percent from Michigan, will propel him to victory on Aug. 2.
"This is personal to me," Soldano told The Epoch Times. "It's time for ordinary people to do extraordinary things. We have unbelievable movement and that will give me the edge."
Glengarriff Group pollster Richard Czuba thinks Soldano is a credible candidate.
"If James Craig is out of the race, there is no clear front runner, but Garrett Soldano clearly becomes a candidate that has to be taken seriously because he has the connections in the grassroots community," Czuba said.
He added that "the passion of Garrett Soldano supporters" is evident.
Earlier this week, Michigan businessman Dick DeVos announced that he and his politically powerful Michigan-based family are endorsing Dixon.
"We think Tudor has, as a business leader, as a mom, has experience, the passion, and a plan to put the state back on track," said DeVos, whose family has a track record of generously funding conservative campaigns.
Dixon is a businesswoman with a background in the Michigan steel industry, a former conservative TV host, a mother of four, and a breast cancer survivor. She believes her background and platform will inspire increased support.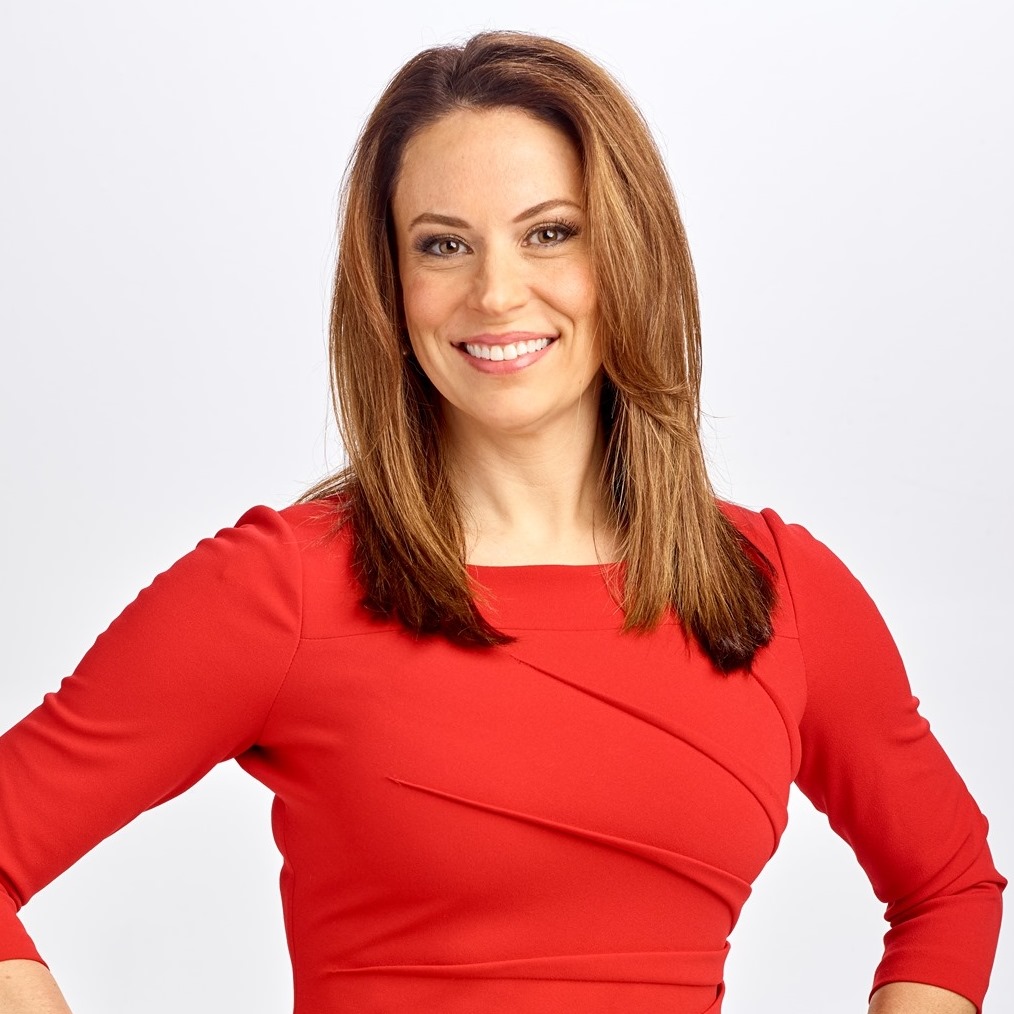 "It's definitely an interesting situation when half of the candidates you are running against are no longer on the ballot, but we've been running against Gov. Whitmer and her policies that have significantly hurt our state," Dixon told The Epoch Times.
"I've talked to President Trump, and I know he is watching this race," Dixon added. "Chief Craig has good name recognition. Now that he is not in the race, the question is who will stand out and reach voters across Michigan and win in a purple state.
"With message focusing on families and businesses, we believe we will get support from conservatives, independents, and (moderate) Democrats."
Right to Life of Michigan, the state's most prominent anti-abortion group, also announced that it is supporting Dixon's candidacy.
"Tudor Dixon is a strong pro-life leader who possesses the ability to lead Michigan towards being a life-affirming state," Paul Miller, chairman of Right to Life of Michigan's PAC board, said in a statement.
"Right to Life of Michigan PAC is excited to work towards the election of Tudor Dixon as Michigan's next governor."
Whitmer has told reporters she will "fight like hell to protect abortion access in Michigan."
Trump has not backed a candidate in Michigan's GOP gubernatorial race, but he did appear at Dixon's fundraiser at Mar-a-Lago in Palm Beach, Florida, in February when he told attendees that Dixon is "very special."