Miami has always been a world-renowned tourist destination with its pristine white-sand beaches, palm trees, warm tropical climate, and exciting nightlife. But now the second-largest populated city in Florida is also famous for being ranked the least affordable housing market in the United States—even surpassing New York City.
RealtyHop's Affordability Index Report analyzed the median home prices and median household incomes in 100 of the most populous U.S. cities to determine where homeownership is affordable for the average American family. Headquartered in New York City, RealtyHop is a real estate listing site focusing on investments and undervalued properties.
RealtyHop's data research reveals the median Miami home price currently stands at $599,000, while the median household income is just $43,401. Based on those figures, the report indicates that the average household in Miami would need to contribute 80.05 percent of its income toward homeownership costs.
"Miami has always ranked in the top five least affordable U.S. cities, but now it has outpaced New York City due to the increased migration to the area," Shane Lee, RealtyHop Data Scientist, told The Epoch Times. "While Miami has always been a destination, we saw more people from New York moving into the area during COVID, driving up home prices by both newcomers and investors."
The report includes a mix of all residential types of housing—single family, condos, and co-ops, but no land.
New York City was listed as the second least affordable U.S. city, where the median home sales price is $971,000, paired with the median household income of $68,259.  Based on that data, an average household would have to spend 78.07 percent of its income to cover mortgage payments and taxes.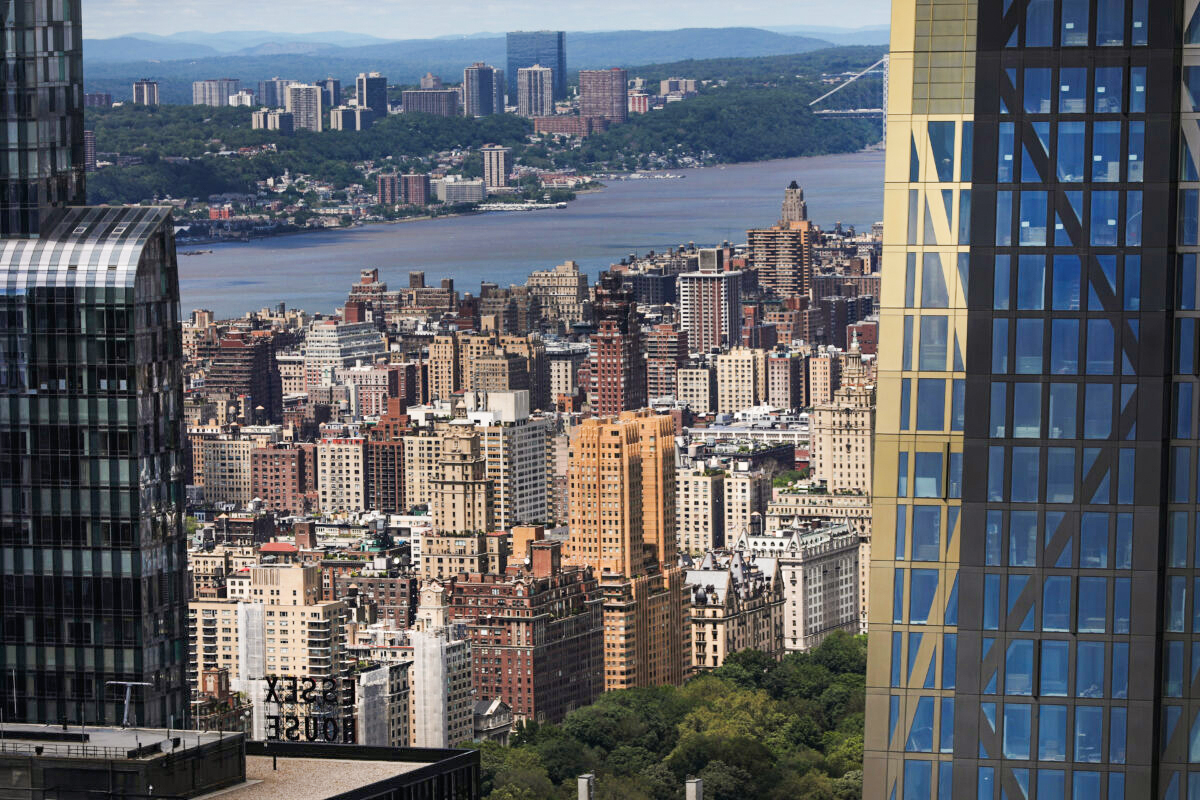 Los Angeles ranked third, with a median household income of $68,733 and a median home sales price of $935,000. In this scenario, homeowners would spend 75 percent of their income on housing costs.  "Los Angeles has continuously ranked as one of America's least affordable cities, but over the past year it dropped to third place since home price growth there has not been as significant as compared to New York and Miami," Lee acknowledged.
Surprisingly Newark and Jersey City, both in New Jersey, ranked numbers four and five on the list of unaffordable cities, which Lee attributes to people commuting to New York City.
Ines Hegedus-Garcia, executive vice president of Avanti Way Realty in Miami and the 2022 chairman of the board-elect for the Miami Association of Realtors, was quite surprised by the report.
"The truth is that there's an affordable housing issue across the nation and we can come up with all kinds of formulas to arrive at who's worse," she told The Epoch Times. "There are plenty of areas in and around Miami for young singles, families, and first-time home buyers. We do have an inventory crisis across the nation, but this doesn't mean that we don't have affordable areas."
According to Hegedus-Garcia, properties in Miami can range from $65,000 for a one-bedroom, one-bath condominium in a 55-plus community, to $150 million for a luxurious Key Biscayne estate. Of the 2,640 properties currently listed in Miami, she noted, 62 percent are priced under a half-million dollars.
Following the pandemic, Avanti Way Realty saw a large influx of New Yorkers and Californians pouring into Miami for retirement and vacation homes, while the foreign market began to stagger.  While it has picked up a bit since people started to travel again, most of the area's home seekers are from the United States.
"Our market is very diverse and so are our buyers," added Hegedus-Garcia. "We see both younger and older people, as well as investors."
While the beaches are always a strong attraction to the area, the Miami market offers other amenities such as world-class shopping and restaurants, culture, great schools, sports, and low taxes. "It's also become a financial and tech hub," said Hegedus-Garcia. "The influx of people moving from high-tax, high-density states in the past two years has helped raise our median household income as well."
Bidding wars continue for single-family homes from Miami's Upper East Side to the Palmetteo Estates, but most of the city's affordable housing is in its condo developments.
"About 43 percent of the active condo inventory is priced under $500,000, as compared to about 27 percent of the single-family inventory," she noted.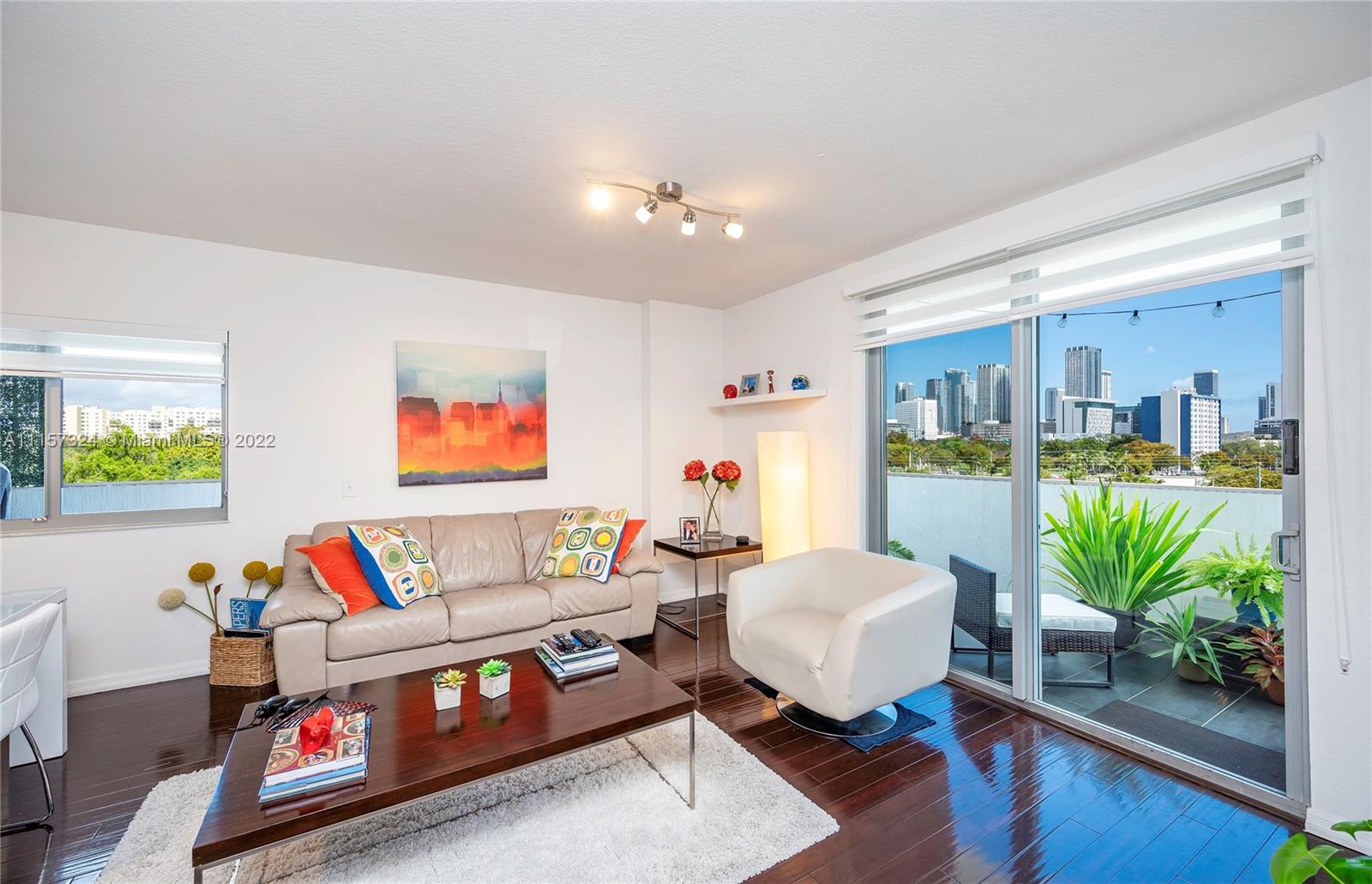 While New York City is playing runner-up to Miami, Lee explained the report includes the city's five boroughs, resulting in a slightly lower ratio of median incomes to median home sales prices. "Manhattan is typically the highest priced borough, but factoring in Brooklyn, Queens, the Bronx, and Staten Island brings the overall numbers down," she said.
Deborah Hughes, an agent with R New York in midtown Manhattan, was also surprised that New York City didn't nab the top spot in the report. With prices ranging from $1.5 to $2.4 million for a one-bedroom luxury condo in a doorman building, many average New Yorkers are hard-pressed to find anything they can afford.
"It's definitely getting more difficult to find something under $1 million," Hughes told The Epoch Times. "Sometimes there are deals in the Financial District or studios under 500 square feet on lower floors without views. But people are still buying them and they go fast."
Although many fled New York City during the pandemic, the tide has since turned, bringing the masses back in, creating housing shortages, and driving the prices back up.
"We've seen a lot of younger people in the finance and tech industries, as well as some empty nesters who've sold a large home in the suburbs and are looking to downsize," said Hughes. "It's a real seller's market here."
Manhattan's Greenwich Village, Soho, Central Park, and Midtown areas are commanding the highest prices now. Hughes said there are properties in Manhattan for as low as $600,000 if buyers are willing to invest in a co-op, as opposed to a condo. "Co-ops usually go for less money, but sometimes buyers have to contribute a larger down payment," she explained. "Potential owners must also be approved by a co-op board and there are often a lot of rules and restrictions."
Looking at the opposite side, the report named Wichita, Kansas, as the most affordable housing market in the country, with a median home price of $147,500 and median household income of $59,432. Using these numbers, a family would have to spend just 15.3 percent of its annual income on mortgage and tax costs.
Completing the top five list of affordable U.S. home buying locations are Fort Wayne, Indiana in second place, followed by Detroit, Michigan, in third place, Cleveland, Ohio, fourth and Lubbock, Texas last.
"These locations are not as competitive, plus the supply and demand for housing there is not misaligned like it is in other more popular areas of the country," added Lee.  "Families in these areas will definitely find a better opportunity for homeownership."