Two Japanese men were recently arrested in Osaka prefecture on suspicion of trying to smuggle fertilized eggs and sperm of wagyu, or Japanese-bred cattle, to China.
Wagyu is treated as a national treasure, as the cattle are exclusively bred to have intensive marbling and tenderness in their meat. Since the 1990s, the Tokyo government has prohibited the export of the cattle's genetic resources. Today, exports of wagyu are still very limited; thus, the meat commands high prices.
But there is no specific law in the Japanese criminal code prohibiting the exportation of animal eggs or sperm—and thus, no defined penalty. Japanese news agency Inquirer reported that the judicial system may treat the case as exporting without a quarantine inspection, which is punishable up to three years in jail with a fine of up to 1 million yen ($9,000).
The two suspects are Yusuke Maeda, 51, a grilled meat restaurant owner from Fujiidera, Osaka prefecture; and Toshiki Ogura, 64, unemployed, from Osaka City, both were arrested March 9. Maeda and Ogura are friends.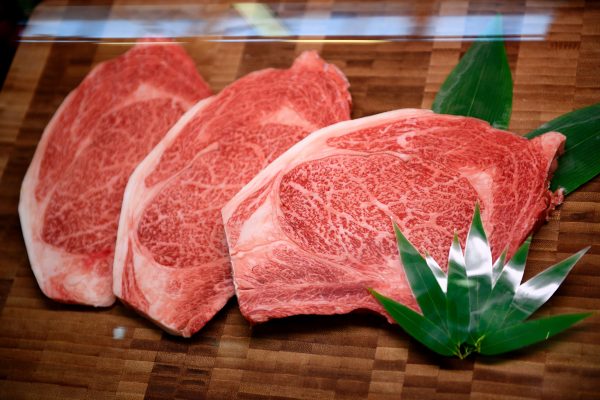 According to Japanese newspaper Asahi, Maeda received a request from a Chinese friend to ship fertilized eggs and sperm of wagyu to Shanghai, China last June. With the request, the Chinese friend gave Maeda a metallic container, vials, and other needed materials.
Maeda then bought the fertilized wagyu eggs and sperm from a livestock farm in Tokushima, a prefecture in Shikoku island, and about 100 miles away from Osaka. Inquirer reported that the farmer said he did not know Maeda, but received several million yen from him for the deal.
In June 2018, Ogura picked up the metallic box from Maeda and took a ship to Shanghai without reporting to any government, or going through animal quarantine inspection, as per regulations.
However, Shanghai customs stopped Ogura from unloading the fertilized eggs and sperms because Ogura did not present an animal quarantine certificate.
Ogura was not allowed to bring the box into China. He decided to return to Japan on the ship, When he arrived in July, Ogura handed the fertilized eggs and sperm to Osaka customs, and unveiled the conspiracy.
Ogura told Osaka police that Maeda had reassured him that transporting the material out of Japan would not be a problem and that he did not know it was illegal.
Osaka police are investigating the Chinese individual behind this case, as well as the farmer who sold the fertilized eggs and sperm. According to Japanese law, all farmers have to issue a certificate at the time of selling fertilized eggs and sperm.
Police have not revealed a motive, but eggs and sperm are commonly used for breeding purposes.
This is not the first time that Chinese have been involved in stealing genetic products from other countries.
In November 2018, New Zealand's top kiwifruit producer Zespri sued an individual who sent its patented SunGold kiwifruit plant variety to China.
SunGold kiwifruit has golden color flesh and is bigger and sweeter than the common kiwi. Zespri owns its plant rights, and only growers contracted to Zespri can plant it.
In April 2018, a Chinese engineer was sentenced to more than 10 years in federal prison for stealing bioengineered rice seeds from his employer, the Kansas-based lab Ventria Bioscience Inc. The firm develops genetically programmed rice that is used in the therapeutic and medical fields.
In January 2016, another Chinese man pleaded guilty to stealing patent-protected inbred corn seeds developed by Monsanto and DuPont in Iowa. Mo Hailong planned to transfer the seeds to his employer in China so it could start a seed business.
Different from SunGold kiwifruit and the seeds, wagyu is not protected with a patent, but have been exclusively bred in Japan for nearly two decades.
Prior to the government ban, Japan had only exported wagyu cattle and wagyu fertilized eggs to the United States and Australia, where the beef was bred and marketed as wagyu.
Wagyu covers four breeds: Black, Brown, Shorthorn, Polled—as well as hybrids of these four breeds. In Japan, the annual production volume of wagyu is around 145,000 metric tons. Beef exports in 2018 were valued 24.7 billion yen ($222 million), according to government statistics.