On June 28, First Lady Melania Trump returned to the U.S.-Mexico border to meet with immigration officials and visit a children's shelter.
It was her second visit to the border in the past week, after a surprise visit to a children's shelter in Texas on June 21. This time, Trump held a roundtable with officials near Davis-Monthan Air Force Base in Tucson, Arizona, and expressed her concern for the children of separated immigrant families.
"I'm here to support you and give my help—whatever I can—[on] behalf of children and families," she told officials at the U.S. Border Patrol facility.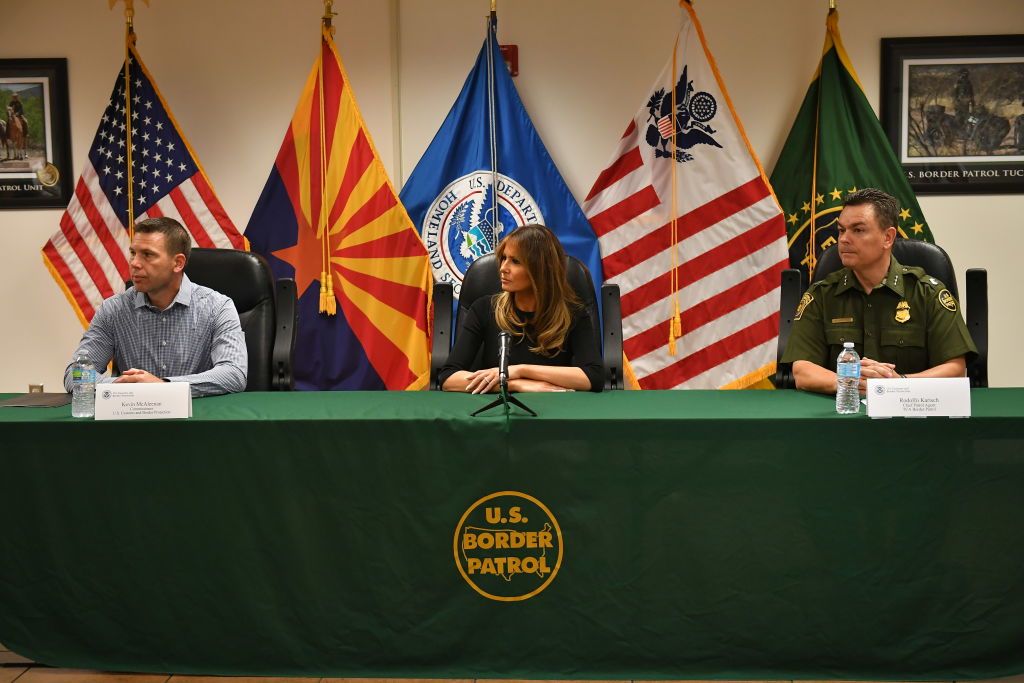 During her opening remarks at the facility, she also thanked officials from Customs and Border Protection (CBP) and Immigration and Customs Enforcement (ICE) who hosted her.
"I know how dangerous and difficult your daily jobs are, so I really appreciate all you do on behalf of the country," she said.
The decision to visit the facility was her idea, according to Stephanie Grisham, her communications director. The recent visits came after the president signed an executive order on June 20 to help stop family separations at the border.
Around 2,000 children were separated in the six weeks from April 19 to May 31. The remaining 10,000 children in Health and Human Services custody entered the United States illegally as unaccompanied minors, which often means their parents paid a smuggler to bring them over the border.
On Tuesday, a federal judge ordered that children and parents who crossed the border illegally and were subsequently separated, be reunited within 30 days, even sooner if the child is under 5. The goal of Thursday's trip was so the first lady could "learn and educate herself" about the issues at the border, Grisham said.
The first lady also visited what officials described as a short-term holding center for minors, according to the Associated Press.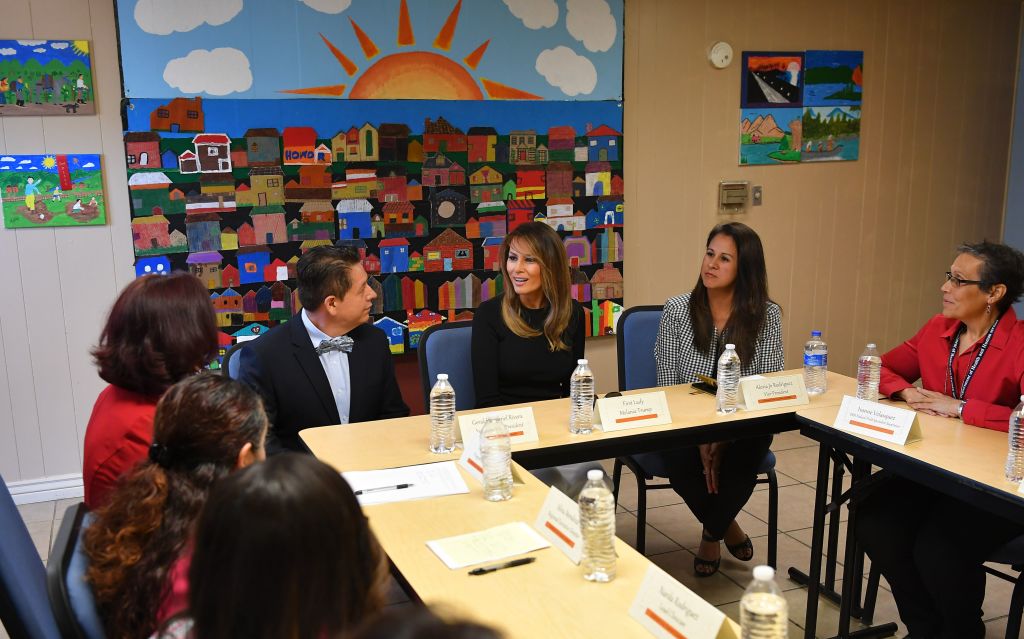 Half a million illegal immigrant families and minors from Central America have been released into the United States since 2014 as a result of catch-and-release loopholes, according to the White House.
"She recognizes it's a complex issue," Grisham said. "She definitely believes in strong border laws. She wants to make sure the kids are well taken care of."
Trump's first trip to the border drew attention from national media with a jacket she wore on a trip that read: "I really don't care. Do u?"
According to President Donald Trump, the message was a jab at the major media outlets that largely ignore the first lady or routinely choose negative angles for covering her. That rang true as the majority of media coverage on the trip was largely overshadowed by the jacket.
This time, there was no clothing with any messages.
Watch Next:
Falun Gong Practitioners Are Being Killed for Organs in China
Before the year 2000, organ transplantation in China was a relatively niche medical treatment.