The greatest threat facing the nation at present is not China, Russia, or Iran, but a lack of leadership at top levels, said retired U.S. Army Gen. Keith Kellogg.
Kellogg was named acting national security adviser after the resignation of Gen. Michael Flynn in February 2017. In 2018, then-Vice President Mike Pence chose Kellogg to serve as his national security adviser, while Kellogg continued to serve as an assistant to then-President Donald Trump.
"The greatest threat we have is a lack of leadership at senior levels right now," Kellogg told NTD's "Capitol Report" on Aug. 3. "Because that drives everything."
"Things start to fall through the cracks," said Kellogg, adding that the threat kept him "up at night."
"Because of that, you see Russia going into Ukraine, which is a major threat in the European environment. You see China constantly threatening Taiwan, which is a major concern for us in the Far East. And then you see Iran now marching to get a potential nuclear weapon, which will totally destabilize the Middle East. But it all comes back to the level of leadership: Do we want to prevent these nations from doing it? How do we go about doing it?"
Republicans have accused President Joe Biden of being "weak" on the world stage, especially in handling issues relating to Russia, China, Afghanistan, and Iran. Trump has said Russia wouldn't have invaded Ukraine if he were the president.
Biden has denied wrongdoing on any of those issues.
According to Al Jazeera, a media conglomerate of Qatar, two advisers to Iran's Supreme Leader Ayatollah Ali Khamenei said in July that Iran has the ability to build nuclear weapons. But they stated that Iran had no plan to do so.
On Aug. 8, the Chinese regime announced a new round of military drills around Taiwan, after ending its largest-ever military exercises around the island to protest the visit of U.S. House of Representatives Speaker Nancy Pelosi (D-Calif.).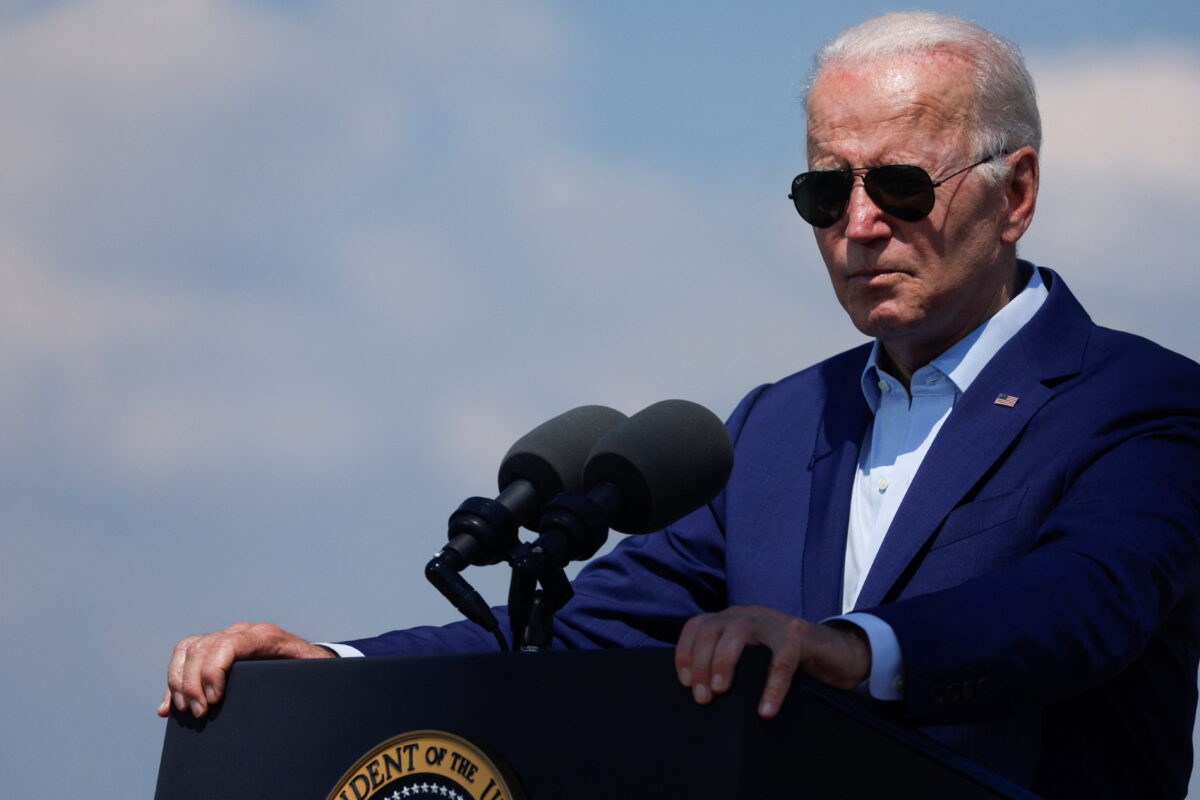 On the other hand, Biden has touted climate change as one of his top priorities.
"This is not a joke: you know what the Joint Chiefs told us the greatest threat facing America was? Global warming," Biden said in June 2021 during his first trip abroad as president.
On July 20, he hinted that he might declare a national emergency over climate change.
"Climate change is an emergency and, in the coming weeks, I'm going to use the power I have as president to turn these words into formal official government actions through the appropriate proclamations, executive orders, and regulatory power that the president possesses," Biden said.
'It's All About Policy'
The way Kellogg sees it, failed leadership is more a matter of policy than capability.
"We have wonderful capabilities within our State Department, or in economics, or even in the military. What it comes down to is the policies of the administration," he said.
Kellogg gave as an example the recent statement from Homeland Security Secretary Alejandro Mayorkas.
On July 19, Mayorkas said the border is "secure" despite a record number of illegal immigrants having entered the nation in the past two years.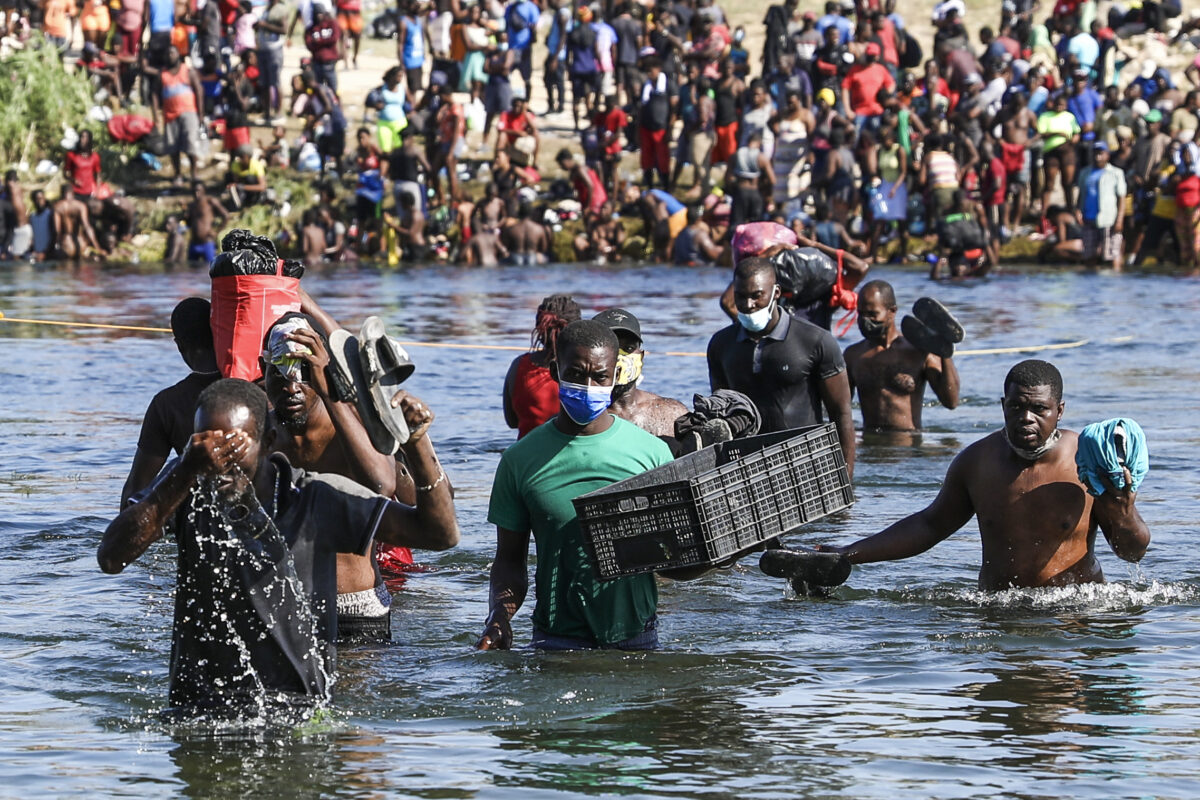 "Then you're not seeing what's really happening down there, or your definition of secure is significantly different than my definition of secure," said Kellogg. "So it's all about policy."
Kellogg recalled that Trump had exerted tremendous pressure on Mexico's President Andres Manuel Lopez Obrador, who then deployed nearly 30,000 Mexican troops to prevent immigrants from coming north.
Woke Policies in the Military
Kellogg believes that woke policies in the military have affected morale and caused fewer young people to want to join their ranks.
"The Army is missing their recruiting goals by tens of thousands, which we haven't seen in years," Kellogg said.
"They're missing it not because [of] an economic environment. They're missing it because there's a lot of young men and women who decided, 'I just don't want to do that. Because I don't want to go into a military that is woke or proceeding on things that I don't really believe in.'"
On July 20, the Secretary of the Army and the Chief of Staff of the Army issued a memo acknowledging the "most challenging recruiting environment" since 1973, when the United States eliminated the draft and started developing an all-volunteer force.
The memo listed some of the reasons as "the post-COVID labor market, intense competition with the private sector, and a declining number of young Americans interested in uniformed service."
The memo estimated that the number of active soldiers would be about 466,400 at the end of fiscal 2022. In the fiscal year 2021, the Army slightly exceeded its goal, reaching 486,490 soldiers despite the pandemic.
Kellogg said he has a relative in the military, and the first thing he got caught up in after an 11-month deployment was "all about woke policies."
It has been reported that critical race theory, part of the woke culture, was taught in some military academies.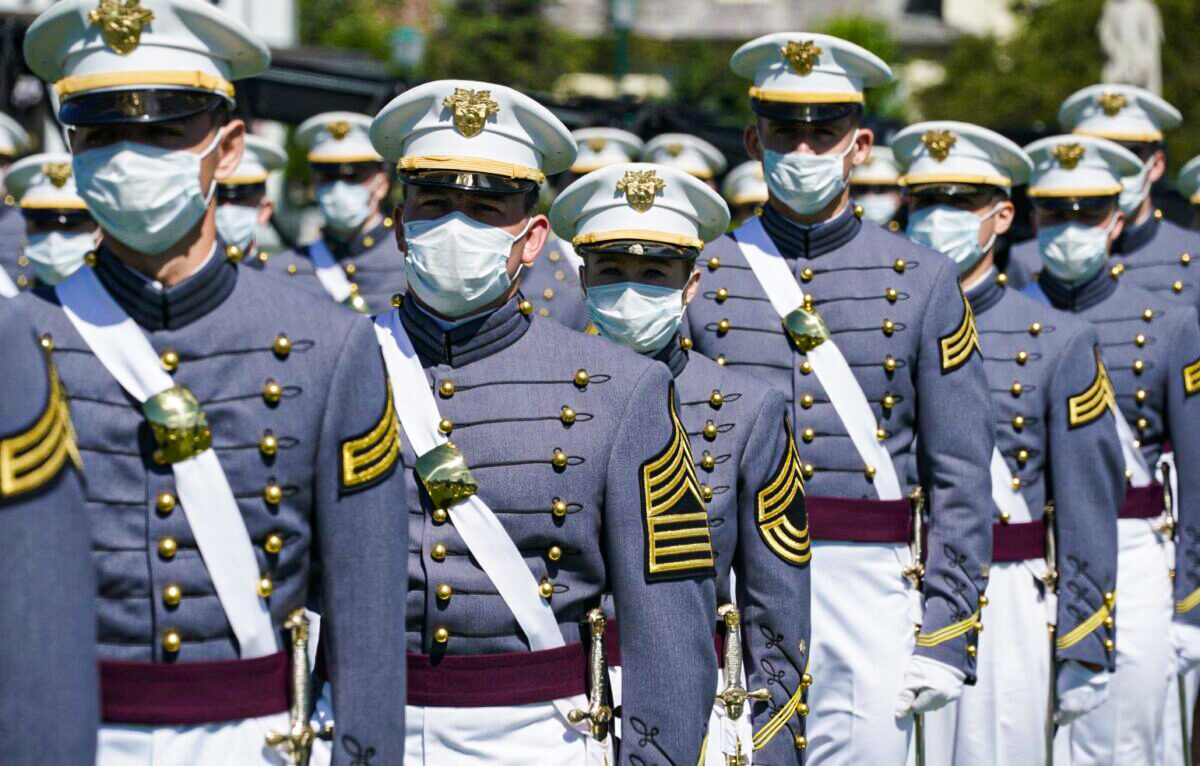 Retired Lt. Gen. Thomas Spoehr also said the woke policies now being imposed by leadership are the "largest threat" to the military. Spoehr is the director of the Center for National Defense at the Heritage Foundation.
"It's going to affect the Army. It's going to affect the Marine Corps. It's going to affect the Navy and the Air Force," he said. "We're all seeing that with COVID-19 policies that they've got. We're seeing it with the things that they are now teaching inside the military."
On July 8, Army officials said that about 40,000 National Guard and 22,000 reserve soldiers would be barred from service for refusing to take the COVID-19 vaccines.
Looking ahead to the 2024 presidential election, on July 26 Kellogg expressed his support for Trump over Pence.
"Sometimes, you have to pick the lane you're gonna run with," Kellogg told the Washington Examiner when asked about a possible contest between Trump and Pence. "I've always been a Trump guy."
Jack Phillips and Andrew Thornebrooke contributed to this report.