Los Angeles County's sheriff slammed the county's district attorney (DA), saying his policies and failure to prosecute all criminals is contributing to the crime wave in the city.
Sheriff Alex Villanueva made appearances at both a neighborhood group's town hall and on Fox News on Dec. 22. During both appearances, Villanueva said the policies and directives DA George Gascón has implemented have led to an increase in crime.
Soon after he took office Dec. 2020, Gascón issued directives for LA district attorneys not to prosecute misdemeanors such as trespassing, criminal threats, drug and paraphernalia possession, public intoxication, and resisting arrest.
He also directed his office to treat repeat violent offenders as first-time offenders by not using "prior-strike enhancements"—including for rape, murder, kidnapping, and robbery. Under Gascón's leadership, no minors will be tried as adults, regardless of the crime, and prosecutors are prohibited from seeking the death penalty except in extremely rare circumstances.
Villanueva told Fox News that Gascón failed to prosecute more than 12,000 cases after suspected criminals were brought in by deputies.
"That is disheartening for any cop to think all their work is being undone by a careless and irresponsible district attorney," Villanueva said. "But they're not going to stop doing their job."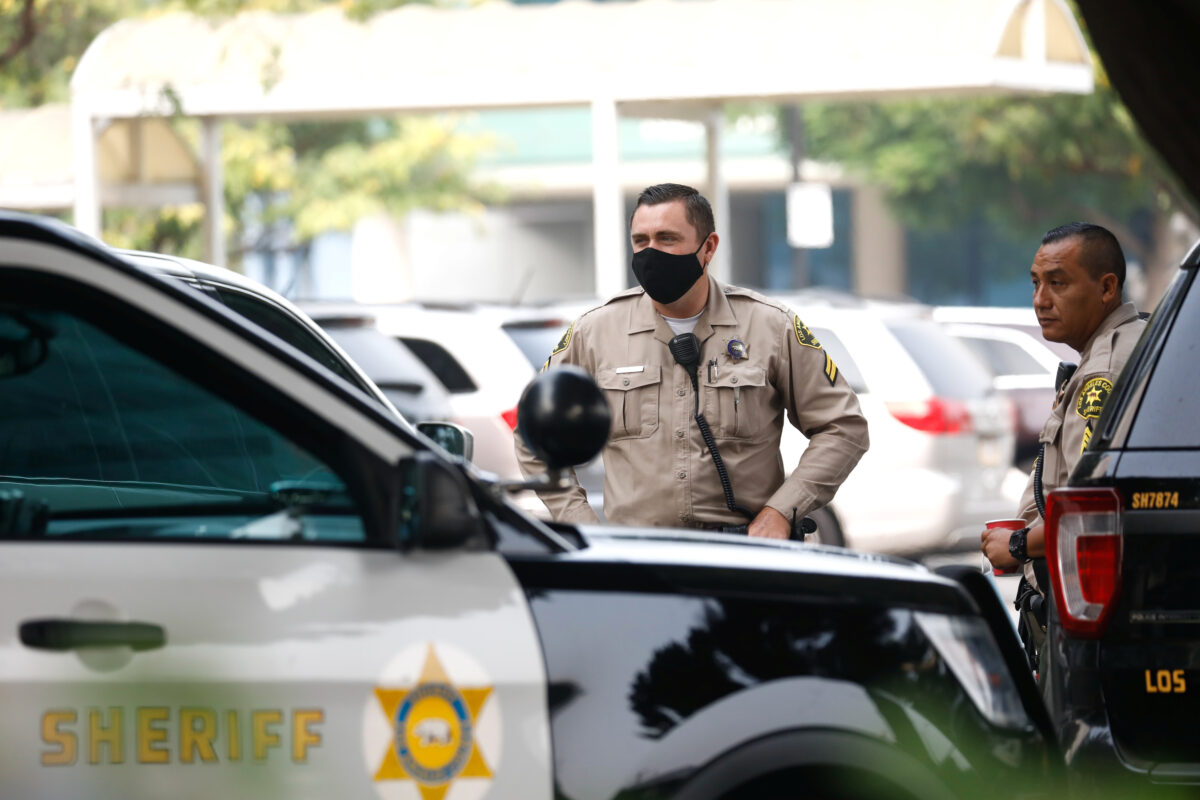 Villanueva called for "responsible district attorneys who are going to file their cases."
"And if they want to play the role of public defender, they should just quit their job and go over to the public defenders—and everything they say makes perfect sense for a public defender, not a district attorney," he said.
According to the sheriff, Los Angeles County also saw a 92 percent increase in homicides in the past two years and a 16 percent increase in grand theft auto.
"I have a 'zero bail' schedule, which means every person I catch with a stolen car gets a ticket, walks out of jail," Villanueva said. "In fact, they're out of jail before they're even done writing the report, the deputies."
A new campaign to recall Gascón launched earlier this month and held a press conference on Dec. 6.
One of the recall proponents, retired district attorney Kathy Cady, cited a recent increase in smash-and-grab robberies and follow-home break-ins as a reason for Gascón's removal.
"There are victims out there in those smash-and-grab robberies and in those home invasion robberies," Cady told NTD, sister media outlet of The Epoch Times. "All of those victims are outraged, and they should be, and the community's outraged. Instead of charging misdemeanor crimes when appropriate, that's not happening. Instead of making sure the people stay in custody with the appropriate bail set, that's not happening. Instead of making sure that appropriate allegations of weapons uses are being filed, that's not happening."
Gascón was served with the notice of intent to recall on Dec. 6. Now the Registrar of Voters must approve the petition, and recall organizers will have 160 days to collect 580,000 signatures for the recall.
An earlier attempt to recall Gascón failed to meet the required number of signatures by Oct. 26. A campaign spokesman told the Los Angeles Times the original recall had collected about 200,000 signatures.