Thieves are raiding cargo trains carrying packages in Los Angeles County and littering the railroad with thousands of opened, discarded boxes.
The issue of abandoned stolen goods went viral with nearly 50,000 likes and 40,000 combined shares on Twitter on Jan. 14 after CBS 2 photojournalist John Schreiber posted videos of thousands of discarded packages littering the ground outside Union Pacific's LA Transportation Center, in the neighborhood of Lincoln Heights, about three miles northeast of downtown Los Angeles.
"Missing a package? Shipment delayed? Maybe your package is among the thousands we found discarded along the tracks," Schreiber wrote on Twitter. "This is but one area thieves have targeted trains."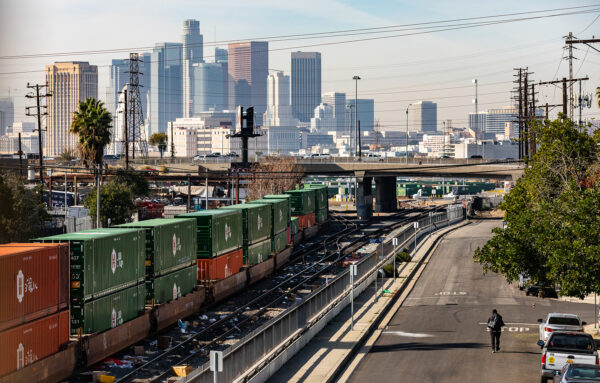 Some of the opened and discarded packages included unused at-home COVID-19 test kits and EpiPens, Schreiber said.
In one Twitter post, Schrieber showed an opened package, which was destined for Washington, that came up as "delayed" when Schreiber typed in its United Parcel Service (UPS) tracking number.
Rail thefts have increased about 160 percent in LA County over the past year, Union Pacific spokesperson Robynn Tysver told The Epoch Times in a statement.
Cargo trains arriving often slow down or come to a stop before entering Union Pacific facilities.
As the trains idle, according to Schrieber, thieves loot the containers, often targeting UPS bags headed to residential areas in pursuit of valuable merchandise.
Union Pacific railroads have their own police enforcement and are not under the jurisdiction of the Los Angeles Police Department.
Tysver said that during the peak holiday shopping season, Union Pacific increased the number of special agents onsite and arrested more than 100 train looters.
Additionally, he said, the company has spent about $5 million on claims, losses, and damages due to rail thefts just in the last year.
"However, Union Pacific has not been contacted for any court proceedings," Tysver said.
Tysver was referring to a lack of court proceedings for arrested looters, due, he said, to the policies of LA County District Attorney George Gascón, including classifying such crimes as misdemeanors or petty offenses.
According to Tysver, this has led to an increase in rail thefts because there are no longer consequences for many crimes.
"While criminals are being caught and arrested, charges are reduced to a misdemeanor or petty offense and the person is back on the streets in less than 24 hours after paying a nominal fine," Tysver said. "In fact, criminals boast to our officers that there is no consequence."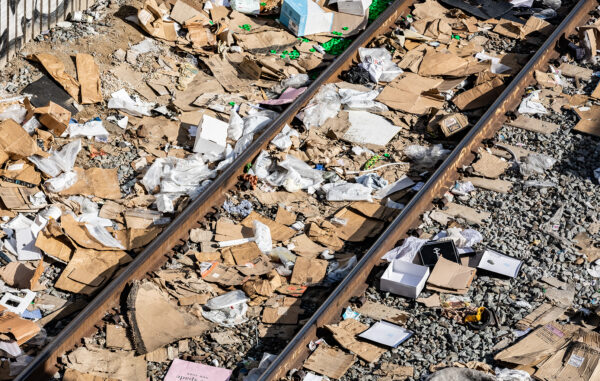 The company sent a letter to Gascón in December, urging him to reconsider the policies.
"While we understand the well-intended social justice goals of the policy, we need our justice system to support our partnership efforts with local law enforcement, hold these criminals accountable, and most important, help protect our employees and the critical local and national rail network," the letter reads.
Gascón is currently the subject of two recall campaigns, which have both cited his policies on crime as key factors for seeking his removal from office.
Union Pacific didn't specify whether the railroad will help identify and replace lost items.
A spokesperson for Gascón didn't respond to a request for comment by press deadline.