Sen. Kamala Harris (D-Calif.) raised $11.6 million in the third quarter, the third-best so far out of the candidates that have disclosed third-quarter fundraising totals.
Harris, a former prosecutor, came behind South Bend, Indiana Mayor Pete Buttigieg, who raised $19.1 million, and Sen. Bernie Sanders (I-Vt.), who set a record for Democrats this election cycle, bringing in $25.3 million. Sanders canceled upcoming campaign events on Oct. 2 after he was hospitalized.
Harris's campaign said the average contribution was $34. Last quarter, she got $12 million.
Entrepreneur Andrew Yang, who is running on the platform of focusing America on the destabilizing effects of automation, garnered $10 million, surprising many by more than tripling his fundraising from the second quarter.
The money came from nearly 300,000 donors, his campaign said.
Sen. Cory Booker's (D-N.J.) campaign said he garnered $6 million in the third quarter. Booker pleaded with supporters recently to donate to him, saying he'd drop out of the race if he didn't get enough money.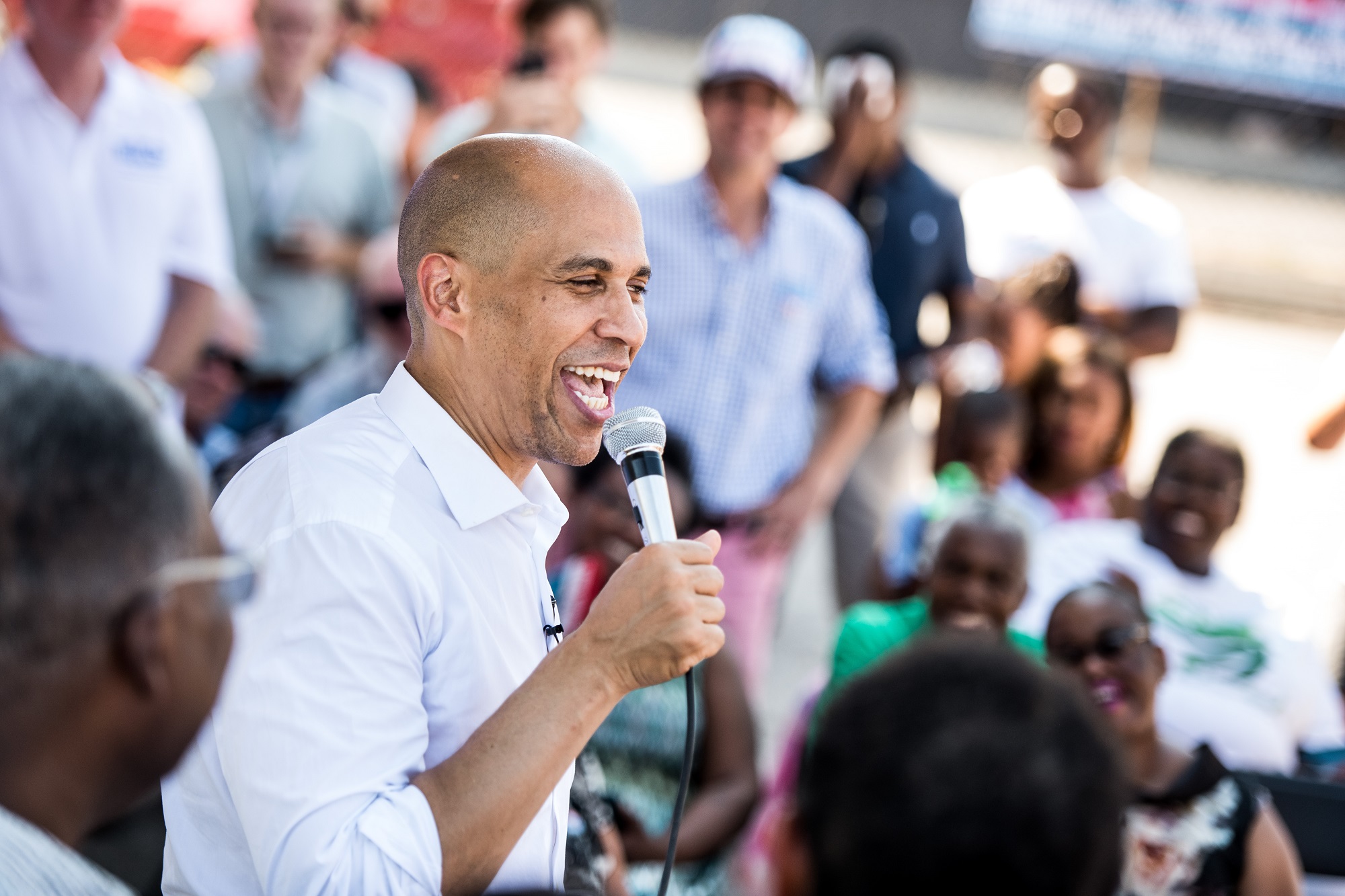 Booker later said his campaign met its fundraising goal.
His campaign did not disclose the number of donors or the average donation.
Booker raised $4.5 million in the second quarter.
Sen. Michael Bennet (D-Colo.) also released his fundraising totals. His campaign said he garnered $2.1 million in the third quarter, with most of the contributions being $100 or less.
That was down from the second quarter, when he raised $3.5 million.
A number of the candidates have not yet disclosed the third quarter totals, including Sen. Elizabeth Warren (D-Mass.), former Vice President Joe Biden, and former Rep. Beto O'Rourke (D-Texas).
The Democratic field remains large, with no one dropping out since New York City Mayor Bill de Blasio quit his campaign on Sept. 20.
Twelve contenders have qualified for the upcoming Oct. 15 debate, including Buttigieg, Sanders, Warren, Biden, O'Rourke, Yang, Booker, Harris, Rep. Tulsi Gabbard (D-Hawaii), billionaire Tom Steyer, Sen. Amy Klobuchar (D-Minn.), and former Secretary for Housing and Urban Development Julian Castro.
Bennet and a slew of other candidates have not yet qualified, including former Rep. John Delaney (D-Md.), Montana Gov. Steve Bullock, Rep. Tim Ryan (D-Ohio), author Marianne Williamson, former Rep. Joe Sestak (D-Penn.), and Miramar, Florida Mayor Wayne Messam.