Sen. Bernie Sanders (I-Vt.) suspended his presidential campaign after he was hospitalized in Las Vegas, receiving two stents in an artery.
"During a campaign event yesterday evening, Sen. Sanders experienced some chest discomfort. Following medical evaluation and testing, he was found to have a blockage in one artery and two stents were successfully inserted. Sen. Sanders is conversing and in good spirits. He will be resting up over the next few days," Sanders's senior adviser Jeff Weaver said on Oct. 2.
Weaver said that due to the medical issue, Sanders's campaign is "canceling his events and appearances until further notice, and we will continue to provide appropriate updates."

His campaign didn't provide any other details about the medical issue.
His campaign manager, Faiz Shakir, spoke to supporters on Oct. 1, but didn't mention any health issues, according to The Associated Press.
Shakir told supporters that the "state of the campaign is strong" and he played up Sanders's strong fundraising total, AP reported.
Recently, in South Carolina, Sanders canceled appearances in South Carolina after losing his voice.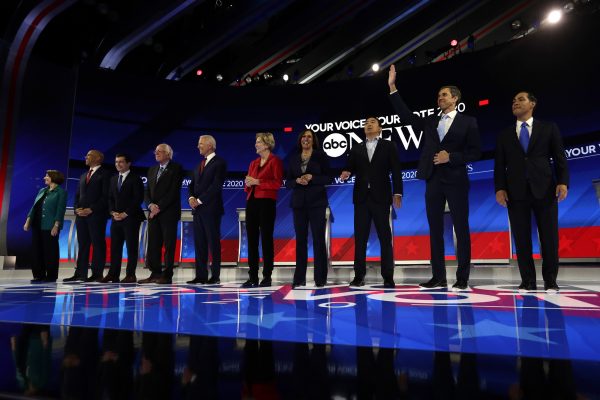 On Oct. 1, Sanders's campaign said that he took in $25.3 million over the past three months, reported The New York Times.
Republican officials said Trump had set a presidential fundraising record in the past three months.
"President Trump has built a juggernaut of a campaign, raising record amounts of money at a record pace," Brad Parscale, Trump's campaign manager, wrote on Twitter on Oct. 1.
"Huge fundraising haul this quarter. The @gop and @realDonaldTrump campaign brought in 125 million!!! @GOPChairwoman has been killing it. She's a great partner as we go on to win 4 more years."
Sanders, 78, is the oldest presidential candidate to challenge President Donald Trump. He is three years older than former Vice President Joe Biden and five years older than Trump.
During the 2016 campaign, Sanders had released a letter from his doctors that said he had a clean bill of health.