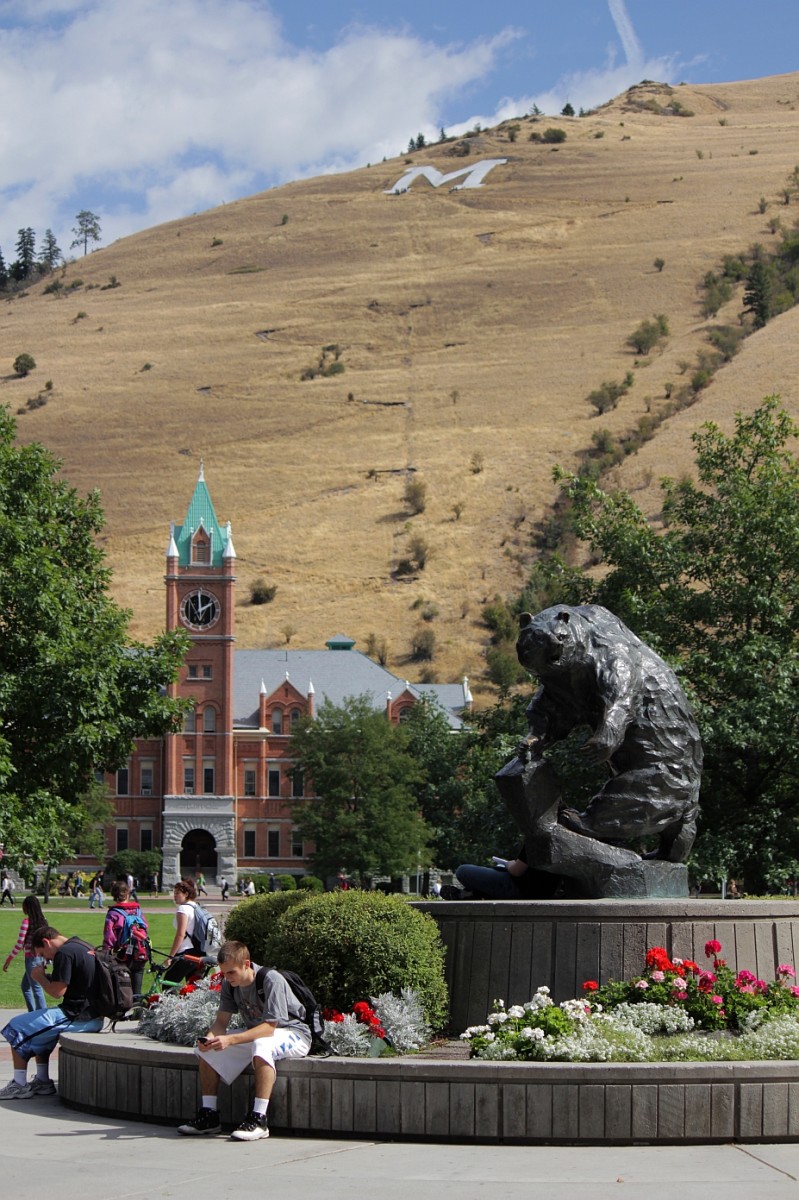 Reports of dozens of sexual assaults near the University of Montana have led to claims that local law enforcement hasn't responded as seriously as they should. Now the U.S. Justice Department is stepping in to review efforts of police, county prosecutors, and university officials.
In Missoula, home to the University of Montana (UM), as many as 80 alleged assaults have occurred in the past 3 years, and more recently nearly a dozen of these assaults involved UM students.
For some, there is a growing concern that a flawed system puts local women at greater risk, as some claim a pattern of gender discrimination, clumsy policies, and even harassment in reaction to rape allegations.
In a statement announcing the federal probe, Attorney General Eric Holder called claims of poorly handled sexual assault charges "very disturbing." According to him, the Department of Justice (DOJ) investigation is to ensure that the university and local law enforcement are doing what is necessary to combat these crimes, without discrimination.
"We take that responsibility seriously," he said.
The investigation includes a review of all area officials responsible for protecting women against sexual violence, as well as those obligated to examine and prosecute assault charges. But the DOJ made clear that they weren't targeting anyone in particular.
In a Missoula news conference this week, Thomas Perez, assistant attorney general for the DOJ's Civil Rights Division, specified that this was a broad probe, but not a criminal one.
"Our focus is on systemic issues, Perez said. "That is, do the university and the law enforcement agencies have the necessary policies and practices in place to protect women in a comprehensive and integrated manner."
According to Perez, the Justice Department has studied the case and interviewed numerous people involved, but hasn't drawn any conclusions. Federal investigators say they still want to talk to victims, community leaders, and officials to understand what went wrong, and what could be done better.
"Our primary focus is not the number of reported allegations of sexual assault; rather, our focus is on the response," said Perez.
The Missoula rapes caught the attention of the DOJ last year when it received a report alleging that cases were not being handled with appropriate care.
Accusations escalated at the end of 2011, when two UM students said they had been drugged and gang-raped, prompting an independent investigation from former Montana Supreme Court Justice Diane Barz.
In her assessment, Barz determined the school had "a problem of sexual assault on and off campus" and needed to take steps to address it. In her report on UM, she said "a rape-tolerant campus with ineffective programming, inadequate support services for victim survivors, and inequitable grievance procedures, threatens every student."
According to the Missoulian, criticism of the university's response to assault charges reached a boiling point in February 2012 after Charles Couture, UM dean of students, notified a Saudi exchange student he'd been accused of rape. Before the alleged victim had even filed a report with Missoula police, the accused man had fled the country.
The DOJ says they are looking to see if there is a pattern of poorly handled sexual assault charges involving all Missoula women, including students at the university. Perez stressed that although this was a civil probe, the Department aimed for a "full, fair, and independent investigation of all sexual assault allegations."
"We look forward to working collaboratively in these ongoing efforts so that women receive the protection they need to learn in an environment free of discrimination, to live without fear of sexual assault or harassment, and to ensure that—if sexual assault does occur—they are treated with dignity and fairness," said Perez.