An American Airlines mechanic who admitted to sabotaging a plane was denied bond on Sept. 18 after videos by the Islamic terrorist group ISIS were found on his cellphone.
Abdul-Majeed Marouf Ahmed Alani, a 60-year-old Muslim immigrant from Iraq, was arrested earlier this month after investigators identified him as the person who sabotaged a flight that was slated to fly to the Bahamas from Miami in July.
U.S. Magistrate Judge Chris McAliley denied bond to Alani on Sept. 18 in Miami, citing a potential terrorism link.
Prosecutors also said that ISIS propaganda videos showing graphic killings were found on Alani's cellphone. At least one ISIS video was downloaded onto the device.
Alani sent the footage to another person, writing in a message that called for Allah, or God, to "use all your might and power against the Kafir," or nonbeliever.
The judge said the evidence suggests Alani is sympathetic to terrorists.
"You may be very sympathetic to terrorists," Judge McAliley told Alani at the hearing. "That's very disconcerting."

Assistant U.S. Attorney Maria Medetis said the potential links to ISIS give rise to the possibility his actions had a darker purpose.
Alani told agents after his arrest earlier this month that, "Out of my evil side, I wanted to do something," Medetis said, adding that the statement was recorded by the FBI.
Prosecutors said a co-worker of the mechanic told officials Alani's brother was a member of ISIS, which has committed acts of terrorism around the world in the name of Islam, and that Alani went to visit him in Iraq in March, reported Local 10. However, Alani's roommate said that the trip was because Alani's brother had been kidnapped.
Prosecutors noted that photographs of the trip showed Alani looking happy, smiling, and posing with family members in Baghdad and Mosul. He did not tell officials of the trip to Iraq after he was arrested.
No photographs of Alani have been released by officials.
Alani also sent a $700 wire transfer to someone in Iraq, prosecutors noted.
Alani's federal public defender, attorney Christian Dunham, said that as an experienced mechanic Alani knew the sabotage would keep the aircraft from flying and, even if it did take off, there are redundancies built in that would have kept it safe.
"We don't think they are going to be able to prove he intentionally put people in danger," Dunham said. "The plane would have been fine to fly."
McAliley said she could not grant Alani release on bail because of his ability to travel abroad frequently and because he might still pose a danger to the community. She also noted that Alani admitted his actions to investigators and that the evidence overwhelmingly points to his guilt.
"What you did with this aircraft was highly reckless and unconscionable," the judge said. "Certainly there was a risk of a catastrophic disaster. I think it is likely you will be convicted."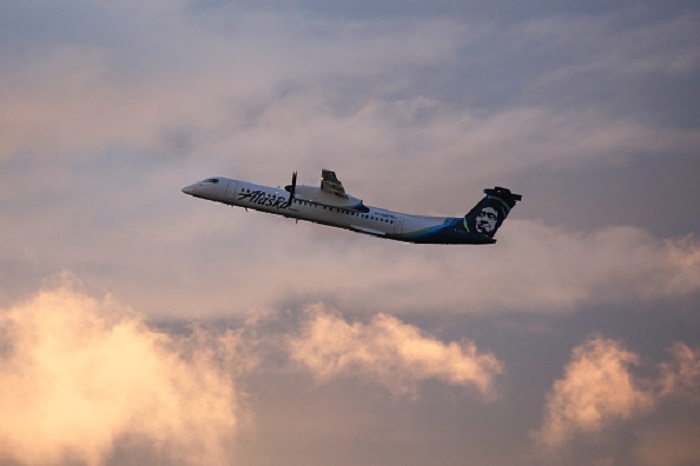 Worked for Another Airline
In addition to working for American, Alani worked for years for Alaska Airlines before reportedly being fired in 2008 after a slew of mistakes.
Alaska Airlines confirmed in an email to The Epoch Times that Alani worked for the airline from January to August 1990 before being hired again in June 1998 and working for the company until July 2008.
"He was an avionics technician and line avionics technician for the company. Alaska does not comment on specific personnel matters of past and present employees," the email stated.
In an emailed statement, American Airlines declined to comment on whether the company was aware that Alani was let go from Alaska Airlines.
"On July 17, flight 2834 from Miami to Nassau, Bahamas, returned to the gate due to a maintenance issue. Passengers boarded a new aircraft which then re-departed for Nassau. At American we have an unwavering commitment to the safety and security of our customers and team members and we are taking this matter very seriously," the airline stated.
"At the time of the incident, the aircraft was taken out of service, maintenance was performed and after an inspection to ensure it was safe the aircraft was returned to service. American immediately notified federal law enforcement who took over the investigation with our full cooperation."
The company also referred The Epoch Times to a letter David Seymour, an American executive, sent to team members after Alani was arrested.
The Associated Press contributed to this report.