JPMorgan analysts on Feb. 22 downgraded Russian equities from "overweight" to "neutral," citing a sharp spike in uncertainty in the wake of Kremlin moves to recognize the independence of two breakaway statelets in eastern Ukraine, feeding into concern about a large-scale invasion.
"With uncertainty as high/valuations as low as we can remember and a declining investor appetite to accept Russian risk—either long or short—we move to N on Russian within our CEEMEA allocation," JPMorgan analyst Elena Jouronova said in a note, according to Reuters.
Russia has amassed a vast number of troops along its border with Ukraine, and Russian-backed separatist forces have ramped up their attacks along the so-called line of contact in eastern Ukraine, fueling fears it will give Russia a pretext for an invasion.
Russian President Vladimir Putin on Feb. 21 declared the separatist-controlled so-called Luhansk People's Republic (LPR) and Donetsk People's Republic (DPR) as "independent" states, while issuing a decree ordering Russian troops into the two regions, ostensibly to "maintain peace."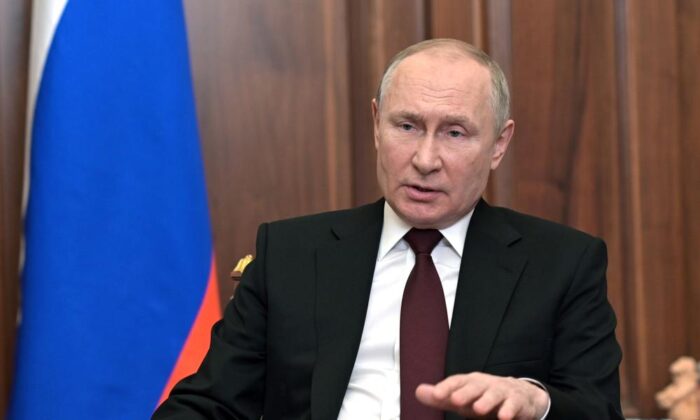 U.S. Ambassador to the United Nations Linda Thomas-Greenfield told an emergency meeting of the U.N. Security Council on Feb. 21 that Putin's recognition of LPR and DPR was a bid to create a pretext for an invasion, while dismissing as "nonsense" his claims that Russian troops entering the regions were peacekeepers.
While parts of the two provinces are controlled by Russia-backed separatists, both belong to Ukraine under international law, with Putin's moves drawing broad international condemnation and triggering a series of first-round sanctions that are likely to be expanded if Russia launches a broader invasion of Ukraine.
A key question for markets is how far the United States and its allies will go in sanctioning Russia for recognizing LPR and DPR as independent, with EU leaders working on a package of sanctions and President Joe Biden already signing a decree prohibiting new U.S. investment in the regions, imposing import-export bans, and other measures.
EU leaders met in Brussels on Feb. 22 and unanimously agreed on the principle of sanctioning Russia. They're set to meet in Paris later to discuss details, though finalizing a package could take days.
"The U.S. and European Union could impose medium-type sanctions like restrictions on OFZ trading on the secondary market and non-commercial banks," Iskander Lutsko, chief investment strategist at ITI Capital in Moscow, told Bloomberg. "This is priced in, and investors have a good opportunity to buy now—but for the short term, as the risk of escalations is high."
While Russia has repeatedly claimed it has no intention to invade Ukraine, Western leaders have dismissed those declarations as not credible, believing Putin's forces are preparing to press deeper into Ukraine, possibly on the back of a false flag provocation.
"It appears as if Russia is engineering a pretext to invade Ukraine by conducting a false flag attack—blaming Kyiv for actions Moscow in fact instigated—and alleging that the government of Ukraine poses a threat to Russian speakers in the country's east," Michael Kofman, research program director of the Russia Studies Program at the Center for Naval Analyses, wrote in a recent analysis in Foreign Affairs.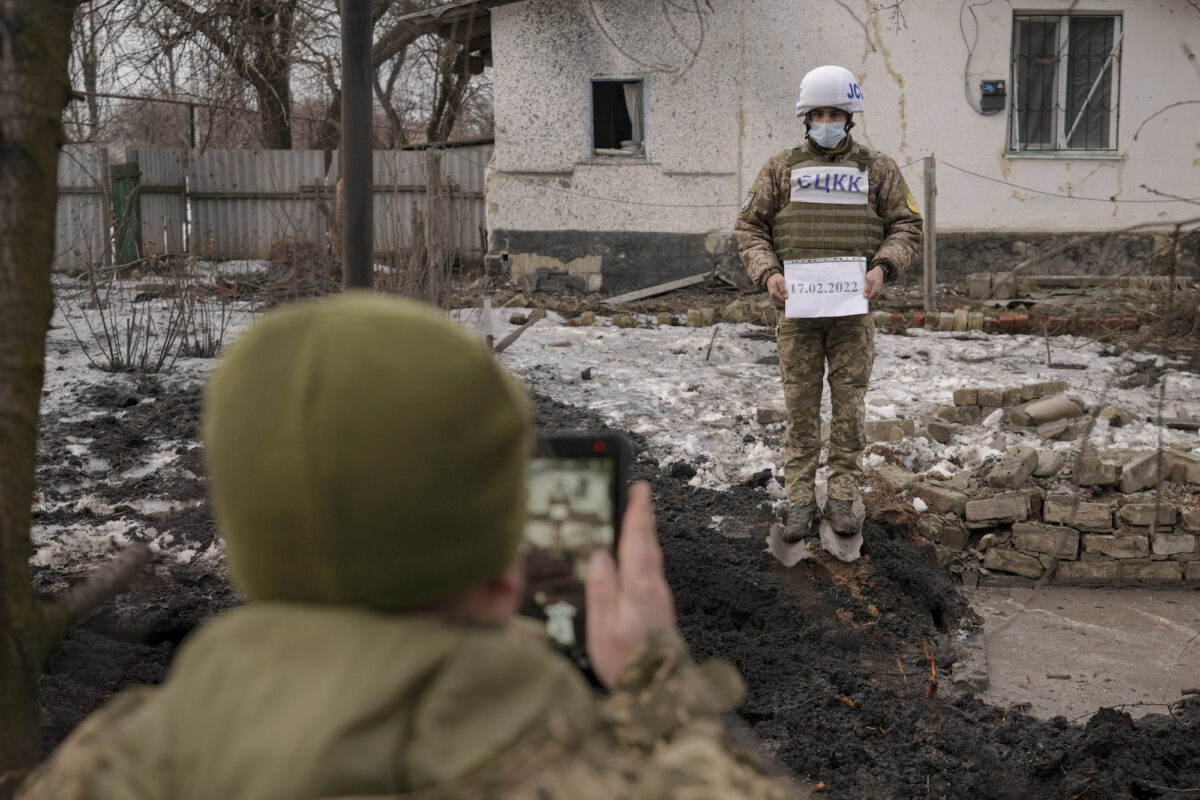 Still, despite evidence of what appears to be Russia-staged provocations, including a series of explosions and an alleged strike against a water treatment facility in the separatist-controlled regions, Kofman believes Putin "could still get cold feet" and opt against a large-scale invasion.
Russian stocks and its currency took a beating after Putin's declaration regarding the two so-called independent republics in eastern Ukraine, although equities later pared some of the losses and the ruble flipped to gains as investors bet on the extent of the Russian sanctions.