If the House votes to impeach President Donald Trump and the Senate calls former Vice President Joe Biden as a witness, he wouldn't voluntarily appear, he told reporters on Dec. 4.
Lawmakers in the Senate have said they plan on calling Biden, Biden's son Hunter Biden, and the person who filed a complaint against Trump, among others, as witnesses if an impeachment trial were held.
"The White House is now saying that if there is a Senate impeachment trial they might like to call you as a witness. Is that something where you would appear voluntarily?" Biden was asked while campaigning in Iowa.
"No, I'm not going to let them take their eye off the ball," Biden responded, Fox News reported.
"The president is the one who has committed impeachable crimes, and I'm not going to let him divert from that and I'm not going to let anyone divert from that."
In his responses to allegations of corruption surrounding him and his son and their dealings with Ukraine, Biden has attempted to shift the focus back on Trump.
"You've heard me say a lot of times, he's worried about corruption," Biden said of Trump on Wednesday. "I've released 21 years of my tax returns—[have] him release some of his."
Biden's response came after Eric Ueland, White House legislative affairs director, told reporters on Capitol Hill that the administration is considering which witnesses they'd call if a Senate impeachment trial is triggered by a House vote.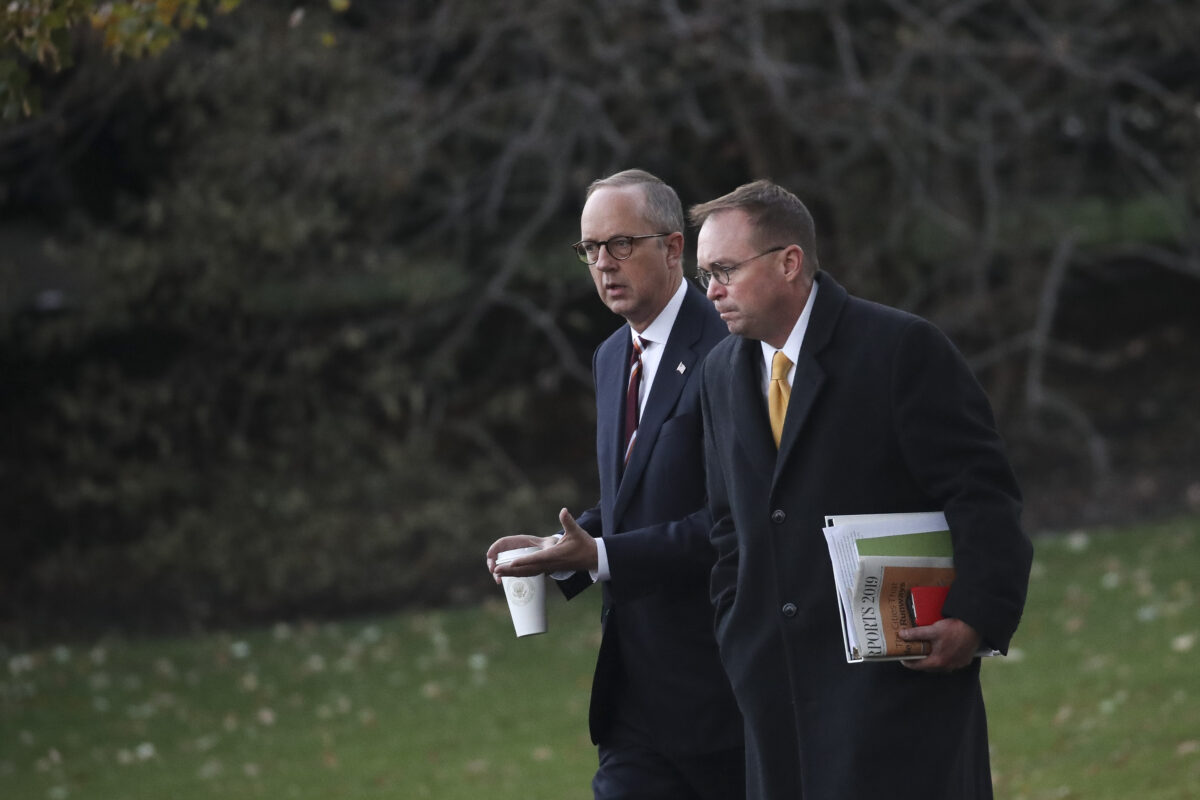 "The underlying impeachment rules of the Senate afford the president a full suite of rights to argue his case on the facts and on the merits," Ueland said, according to ABC.
"That's why we believe quite strongly that in order to make the president's whole case in contradiction to a partisan process which doesn't allow him to make his full case, that we need both a full trial and the opportunity to call witnesses and work a trial over here on the Senate floor."
Trump on Nov. 7 quoted Sen. John Kennedy (R-La.) as saying, "What did Hunter Biden do for the money?" Trump then added: "A very good question. He and Sleepy Joe must testify!"
Biden said last year that in 2016 he threatened to withhold $1 billion from Ukraine unless President Petro Poroshenko ousted the top prosecutor, Viktor Shokin, who was probing Hunter Biden's employer Burisma.
Biden has said he was charged with implementing reform in the country and accused Shokin of being corrupt. Shokin has said he was unfairly maligned and that Poroshenko cited Biden when asking him to resign.
Trump in July asked newly elected Ukrainian President Volodymyr Zelensky to "look into" the allegations of corruption against the Bidens.
"There's a lot of talk about Biden's son, that Biden stopped the prosecution and a lot of people want to find out about that so whatever you can do with the Attorney General would be great," Trump said. "Biden went around bragging that he stopped the prosecution so if you can look into it… It sounds horrible to me."