More than 200 people are expected to attend a rally in support of a man police said holed up in a house in Philadelphia this week, shooting six police officers before finally surrendering after an increasingly tense standoff.
Maurice Hill was identified as the man who repeatedly fired at police on Aug. 14 after police tried serving a narcotics warrant before his attorney arranged for him to surrender.
Hill, 36, was first arrested when he was 18 for possessing a gun with an altered serial number, according to public records, and has been in and out of jail since then. Convicted felons aren't allowed to own or possess guns.
People are planning to protest against Hill's detention, with 200 to 300 people expected at the Friday night rally, reported CBS Philadelphia.
Philadelphia Police Commissioner Richard Ross told the broadcaster that police officers would be present.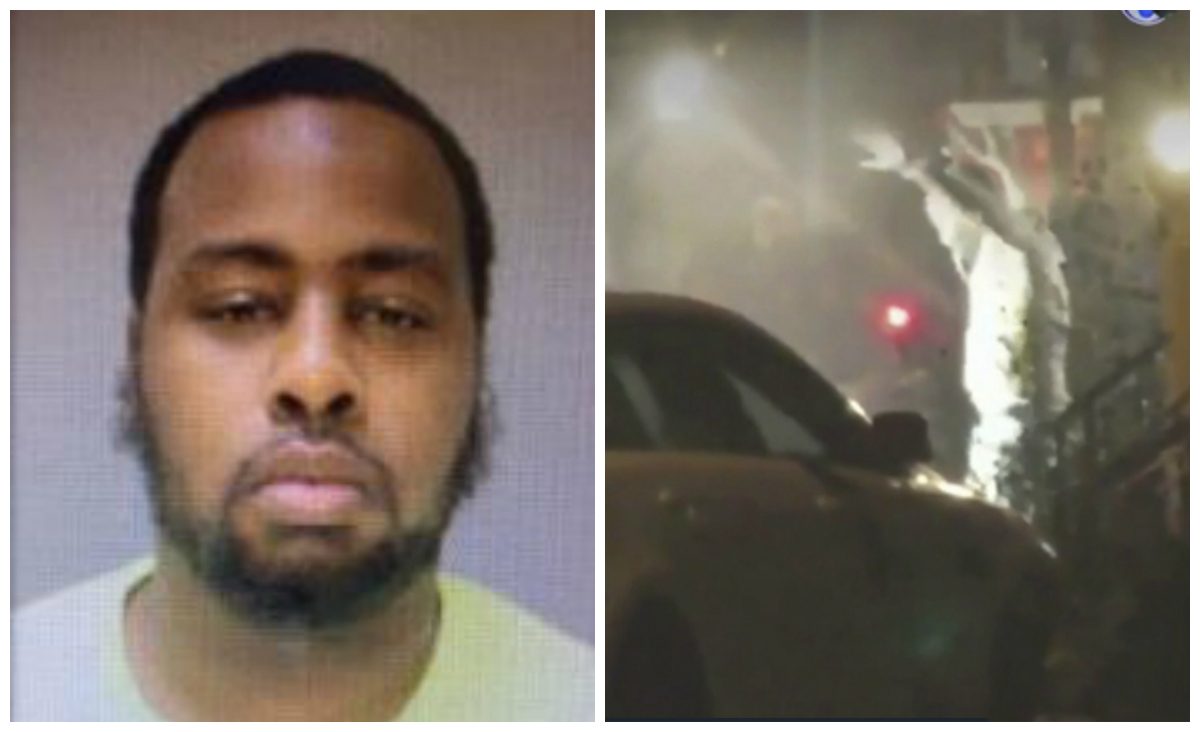 "Sadly, we do have to be there, I don't understand it. There's certain marches I do understand, this is definitely not one of them," Ross said.
Flyers for the event circulated in Philadelphia and online and feature a picture of Hill next to a statement: "Africans have the right to armed self-defense!"
The event, dubbed "Defend African Resistance!" is set to start on Aug. 16 at 6 p.m. on Broad Street.
"The police are an occupying military force in the black community and should be met with resistance!" the flyer also stated.
The planned rally came after video footage showed local residents cursing at police officers and hurling objects at them after they confiscated a drone that was being flown near the standoff.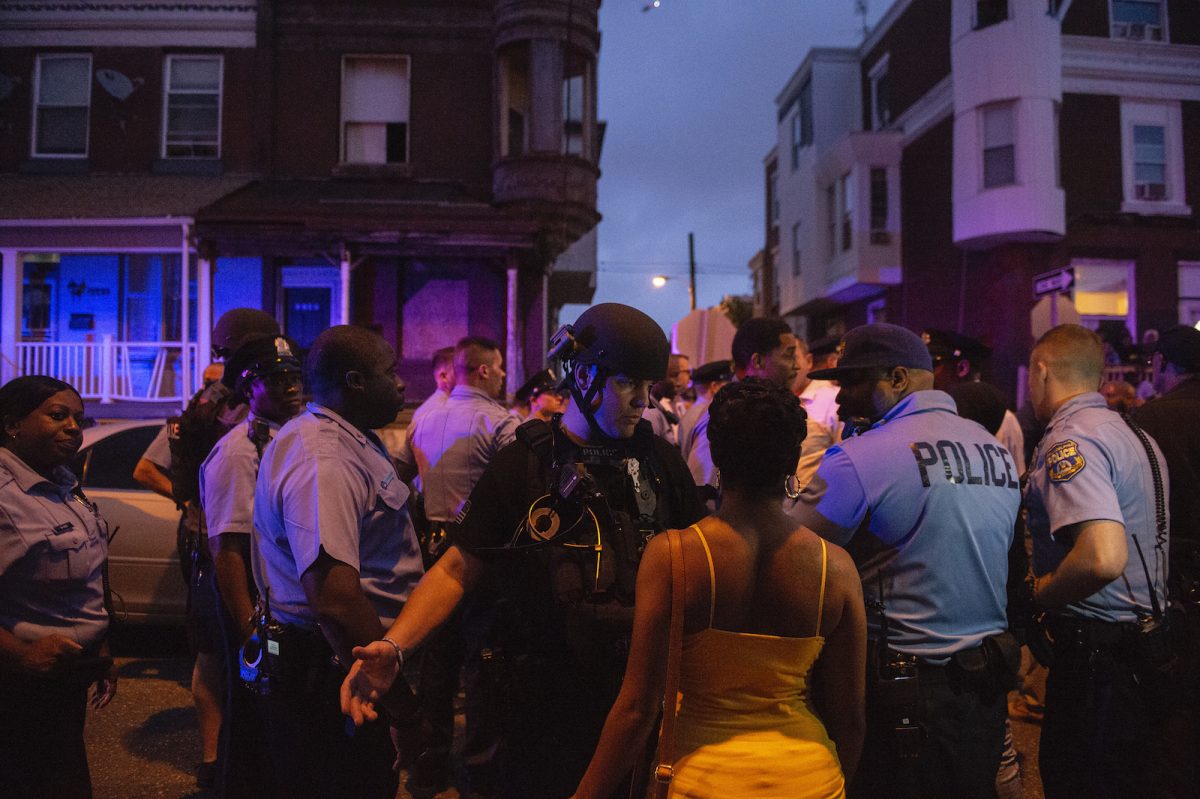 Trump, Krasner
While some officials have said the shootings prove the need for gun control, President Donald Trump said Hill shouldn't have been out of jail.
"The Philadelphia shooter should never have been allowed to be on the streets. He had a long and very dangerous criminal record," he said on Twitter on Thursday.
"Looked like he was having a good time after his capture, and after wounding so many police. Long sentence—must get much tougher on street crime!"
Philadelphia District Attorney Larry Krasner has been criticized for loose policies that critics say have kept criminals out of prison.
Krasner said in May that he wanted to end all drug possession arrests, arguing that possession is different from drug dealing.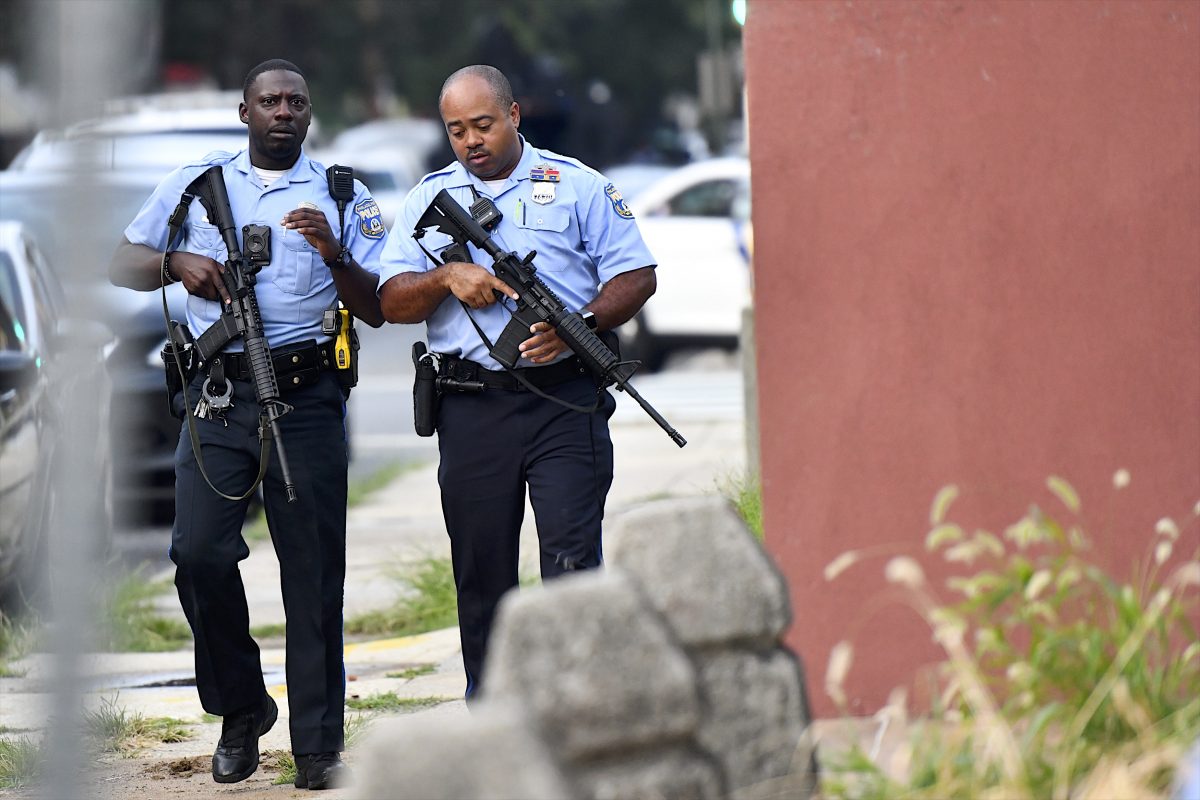 "It's different than carrying a bunch of drugs that you intend to sell or deliver later," Krasner said during an appearance on "Axios on HBO." "It's just possession. So we are talking about people who are using drugs, the vast majority of them suffering from addiction. I do not see value in convicting people like that."
People caught with drugs would be sent to treatment programs or made to do community service, Krasner said.
If the program was pushed through, it would be the most liberal drug policy in place in the United States.
Krasner, who received $1.45 million from controversial leftist George Soros during the 2017 race, has implemented policies that are leading to rising gun crimes, some experts have said. The results stem from a program that lets Krasner funnel gun cases to a diversionary program.
"Why does this matter? Because criminals who carry guns usually intend to use them," wrote James Schultz, chair of the Government and Regulatory practice at Philadelphia law firm Cozen O'Connor, in a magazine piece. "Prosecutors who, like Krasner, choose not to follow the law undermine crime victims, embolden criminals, and put innocent people at risk."