The House Judiciary Committee voted down calling up the whistleblower at the center of the impeachment inquiry along party lines.
Twenty-four Democrats on the panel voted in favor and 17 Republicans voted against a motion to table calling up the anonymous person, effectively killing the move. Republicans on the committee proposed a vote to call the whistleblower.
About an hour before, the same Democrats voted against calling up House Intelligence Committee Chairman Adam Schiff (D-Calif.) to testify.
Republicans on the panel had previously called for testimony from both Schiff, the whistleblower, and Hunter Biden.
Several GOP lawmakers criticized the move to not call up Schiff and the whistleblower.
"Every Dem on the Judiciary Committee just voted to not have Schiff testify. He wrote the Dems' partisan report. He held the secret depositions. His staff spoke with the whistleblower. Schiff has a lot to answer for. What are Dems afraid of? What are they trying to hide?" wrote House Minority Whip Steve Scalise (R-La.).
Before the motion, Judiciary Committee Chairman Jerrold Nadler (D-N.Y.) said in his public statement that President Donald Trump "directly and explicitly invited foreign interference in our elections" and cited a report drafted by Democrats in the House Intelligence Committee.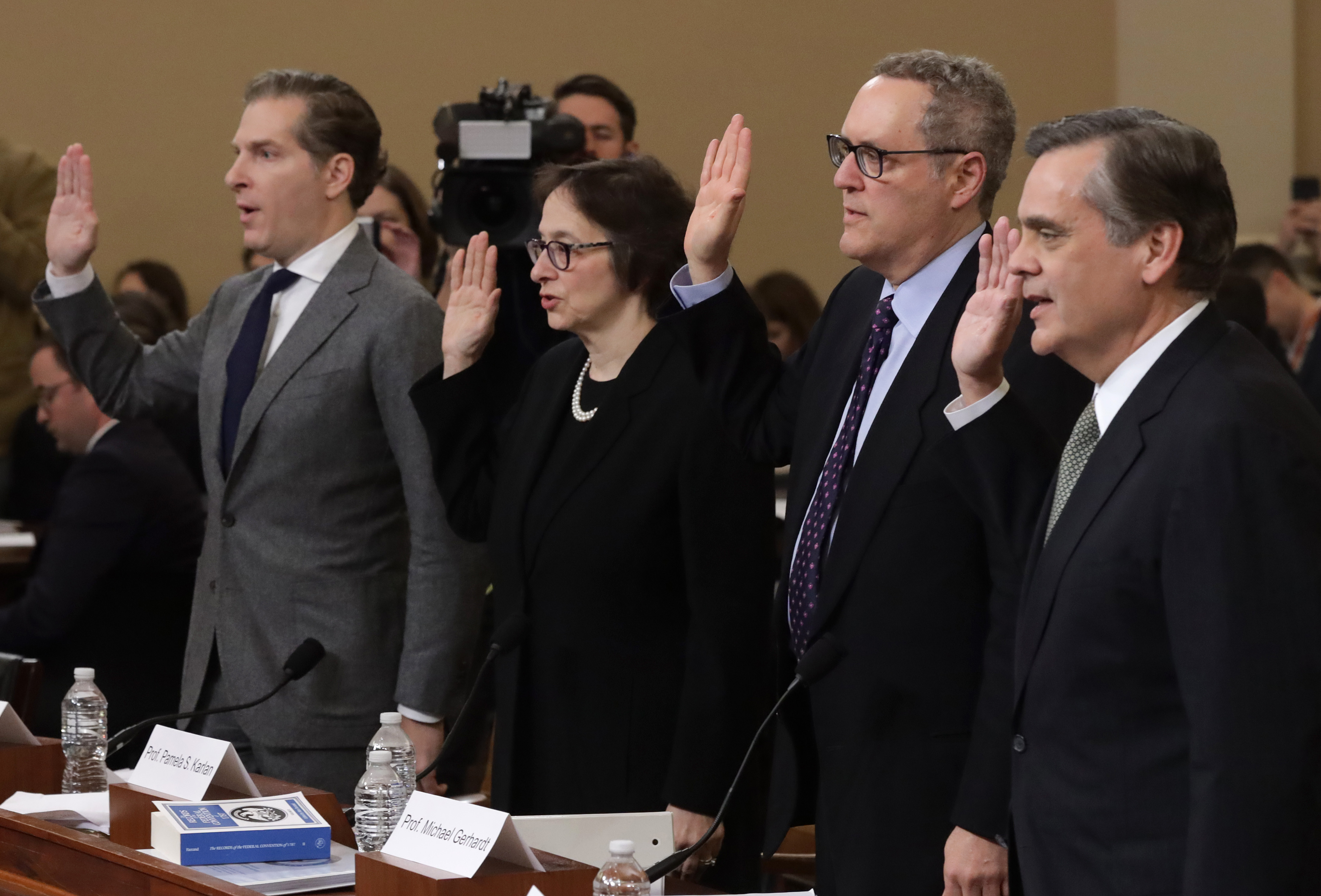 An anonymous whistleblower complaint triggered the impeachment inquiry and Democrats have claimed that it showed evidence that Trump abused his power by pressuring Ukraine into investigating a potential political opponent in exchange for military aid. Republicans have said that the whistleblower met with Schiff's staff before making the complaint.
Schiff later confirmed the allegation that his office was told about the complaint before it was filed before Republicans claimed there was collusion.
"I regret that I wasn't much more clear," Schiff had previously told media outlets. "I should have been much more clear," he added later in October.
The hearing is titled, "The Impeachment Inquiry into President Donald J. Trump: Constitutional Grounds for Presidential Impeachment," and it will include comments from Jonathan Turley, a professor of public interest law at George Washington University Law School; Noah Feldman, a professor at Harvard Law School and director of the Julis-Rabinowitz Program on Jewish and Israeli Law; Michael Gerhardt, a professor at the University of North Carolina School of Law; and Pamela Karlan, a professor of public interest law at Stanford Law School, according to the Judiciary Committee (pdf).
Democrats are alleging that Trump held back nearly $400 million in military aid to pressure Ukrainian President Volodymyr Zelensky to launch investigations into former Vice President Joe Biden and his son Hunter, who had served on the board of a Ukrainian natural gas company, Burisma Holdings. Trump and Zelensky have both denied the claims, with Zelensky again doing so over the weekend.