High-level Obama administration officials admitted to having no knowledge of evidence about collusion between Donald Trump's campaign and Russia during the 2016 election, newly released transcripts show.
Special counsel Robert Mueller's team found no evidence of collusion after years of investigation.
The interviews of officials who served in top positions in Barack Obama's administration were conducted in 2017 by the House Intelligence Committee.
"I never saw any direct empirical evidence that the Trump campaign or someone in it was plotting/conspiring with the Russians to meddle with the election," James Clapper, director of national intelligence under Obama, told lawmakers. He made a similar statement in public.
Some "anecdotal evidence" was concerning to intelligence officials, he added, including the case of Trump's National Security Adviser Lt. Gen. Michael Flynn. The government on Thursday moved to dismiss the criminal case against Flynn, arguing the matter lacked a legitimate purpose.

"I don't recall anything being briefed up to me," Loretta Lynch, Obama's attorney general, said when asked if she came across information showing a coordinated effort between Russian actors and the Trump campaign.
Asked the same question about conspiracy and collusion, she added, "I wouldn't have been drawing those legal conclusions at that time."
"I can't give you that definitive answer," she said.
"I don't recall intelligence that I would consider evidence to that effect that I saw prior—of conspiracy prior to my departure," Susan Rice, former national security adviser, told lawmakers.
Asked whether there was information that she doesn't consider intelligence that she saw suggesting conspiracy, Rice said no. On the same question regarding collusion, she said she potentially saw evidence.
Her answer was largely redacted but she later cited Flynn and Carter Page, a Trump campaign volunteer who was illegally spied on by the Obama administration. A raft of problems were uncovered in a subsequent review of the FISA program.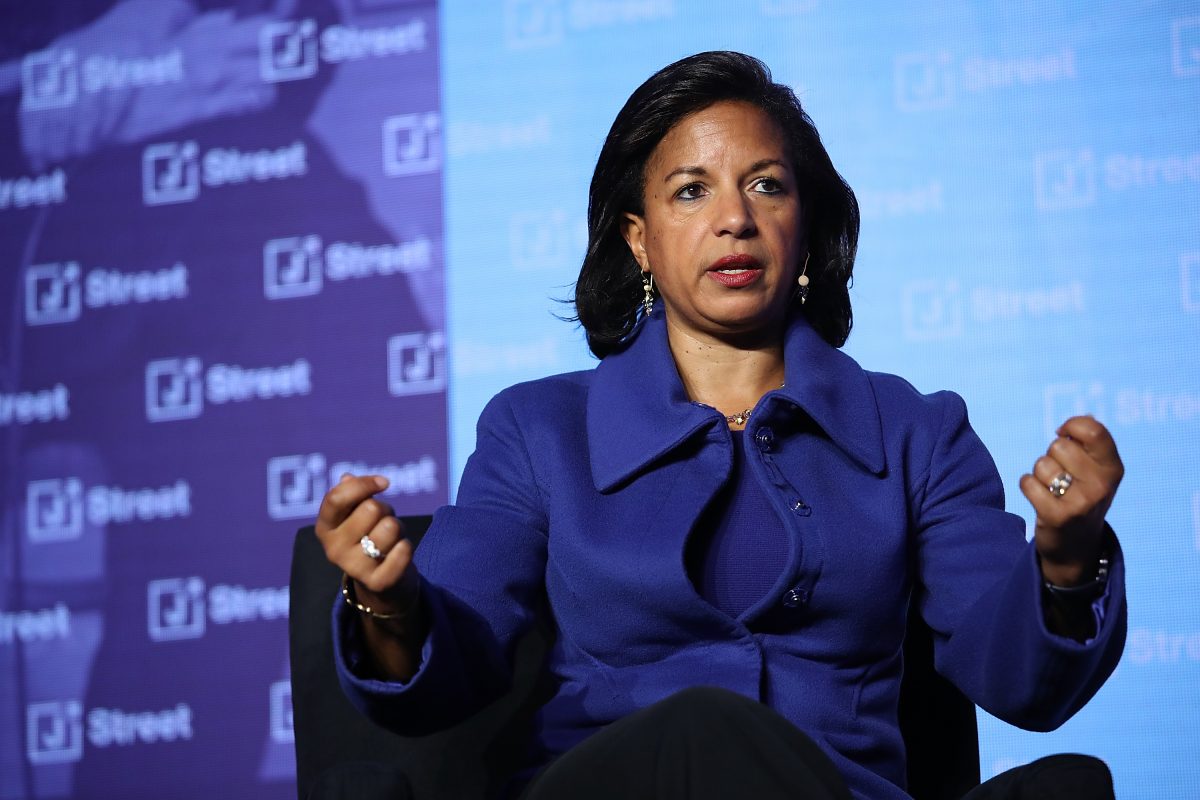 "I recall hearing concerns expressed about Carter Page and potentially others," Rice said.
"That was not the issue on which I was focused," Samantha Power, the ambassador to the United Nations in the previous administration, told lawmakers when asked if she'd seen proof of collusion.
"I don't feel as if I can accurately or fairly answer the question 'yes' or 'no,'" she said.
Powers said she didn't want to "mislead" by saying no because it would suggest that she'd seen all the evidence available, which she hadn't.
Pressed by then Rep. Trey Growdy (R-S.C.), she said she didn't possess unique information or see relevant info that came from outside the intelligence community.
Mary McCord, a longtime Department of Justice lawyer, declined to say there was evidence of conspiracy to hack the Democratic National Committee (DNC) or the emails of Clinton campaign manager John Podesta, telling lawmakers that the matter was still being probed when she left in May 2017.
"I can't recall if there was information," she said.
"My view was that that was the beginning of the inquiry, and so I would not have been making a determination with finality at that point in time about this is this or the other thing," she said.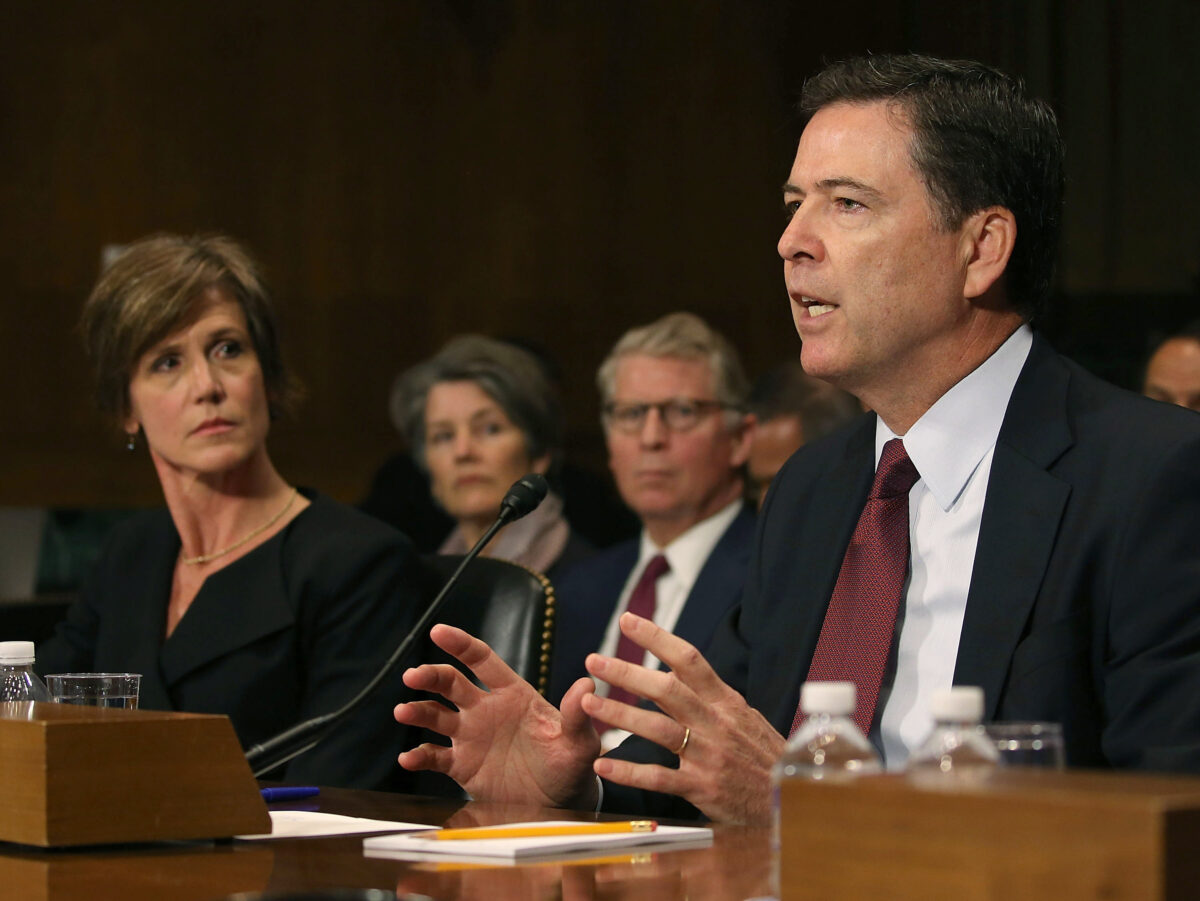 Sally Yates, deputy attorney general, sounded a similar theme before adding she had not seen evidence that the Trump campaign was involved in the DNC hack. Former FBI official Andrew McCabe said he didn't see evidence of information showing Trump's involvement in the hack.
Ben Rhodes, deputy national security adviser, also said he didn't see evidence of collusion between Trump's campaign and Russia.
Evelyn Farkas, a defense official in the Obama administration, said on MSNBC's "Morning Joe" in March 2017 that she urged her former colleagues to get information, including intelligence, before Obama left office.
"I had a fear that the Trump folks, if they found out how we knew what we knew about … the Trump staff's dealing with Russians, that they would try to compromise those sources and methods, meaning we would no longer have access to that intelligence," Farkas said.
Asked what information she wanted government workers to request, Farkas told lawmakers: "I didn't know." Asked how she knew what the U.S. government knew if she left in 2015, she said she didn't.
"I didn't know anything," she added. She also said she did not have information connecting the Trump campaign to a hack of the Democratic National Committee.
Former Trump lawyer Michael Cohen also told lawmakers he didn't have evidence of the campaign colluding with Russia and Podesta twice avoided directly answering a question on whether he had any evidence of collusion.
"There's no relationship that I have with Russia, and it's a very, very sad thing for our country," Trump said during an interview with "Fox & Friends" on Friday morning. "That's why Schiff … didn't want to release any of those documents."