The House Intelligence Committee on Thursday released transcripts of interviews from its Russia investigation in 2017 and 2018 after House Republicans earlier in the week called for their release.
The committee released more than 6,000 pages of documents from its investigation—a total of 57 transcripts from interviews, as well as additional relevant material.
Rep. Adam Schiff (D-Calif.), the committee's chairman, said in a statement that he believes the transcripts hold "damning information and evidence."
The transcripts include interviews with President Donald Trump's associates, including his son Donald Trump Jr.; his son-in-law, White House senior adviser Jared Kushner; former chief executive for the Trump campaign Steve Bannon; Roger Stone; Trump campaign manager Brad Parscale; and former Trump campaign manager Corey Lewandowski.
There were also interviews with figures linked to the Obama administration, including former Director of National Intelligence James Clapper; former Attorney General Loretta Lynch; former Deputy Attorney General Sally Yates; former U.S. Ambassador to the United Nations Samantha Power; former Obama National Security Adviser Susan Rice; and former Obama counselor and Hillary Clinton Campaign Manager John Podesta.
The transcripts' release comes after Republicans on the House Judiciary and Oversight Committees alleged that "Chairman Schiff is blocking the release of these transcripts" and called for access to them in a letter on May 5.
Acting Director of National Intelligence Richard Grenell said in a letter to Schiff on May 4 that 53 transcripts can be released "without any concerns of disclosing classified material."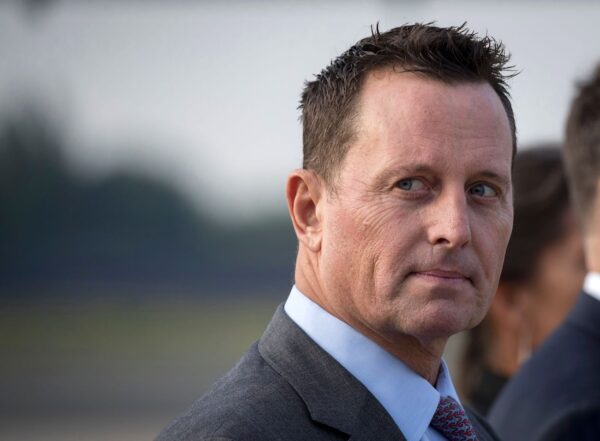 Grenell added that he was also willing to release the transcripts directly from his office "to ensure we comply with the unanimous and bipartisan vote to release the transcripts." The 53 transcripts are now available on the Office of the Director of National Intelligence (ODNI) website.
"At the bipartisan request of the House Permanent Select Committee on Intelligence [HPSCI], the Intelligence Community reviewed all transcripts for classification and made appropriate redactions," Grenell told Fox News on Thursday. "HPSCI voted unanimously in [September] 2018 to publicly release these transcripts, and it is long past time that these are released."
The House Intelligence Committee announced in January 2017 that it was investigating allegations of Russian interference in the 2016 U.S. presidential elections, including possible links between Russia and any political campaigns. The committee concluded the probe in March 2018 after interviewing more than 73 witnesses and reviewing more than 300,000 documents, and said that there was no evidence of collusion between the Trump campaign and Russia.
"We have found no evidence of collusion, coordination, or conspiracy between the Trump campaign and the Russians," the committee said in its preliminary summary of the findings (pdf). The final report (pdf) of its Russia investigation was released in April 2018. The committee also said it agreed with the Intelligence Community's assessment (pdf) that Russia interfered with the 2016 elections, but not with the idea that Russian President Vladimir Putin had a preference for then-candidate Donald Trump.
A separate investigation under former Special Counsel Robert Mueller that concluded in April 2019 also did not find evidence of collusion between Russia and the Trump 2016 presidential campaign.
Prior Concerns Over Potentially Classified Material
Grenell noted in his May 4 letter to Schiff that the House committee sent the transcripts to the ODNI in November 2018 for an interagency classification review "to prevent the inadvertent disclosure of classified information."
The ODNI did not share the transcripts with the White House during the classification review process—this accorded with Schiff's demand in March 2019 that "under no circumstances" must the transcripts be shared with "the White House, President Trump, or any persons associated with the White House or president," Grenell noted.
In April 2019, the ODNI determined that "certain transcripts had been identified as having White House equities that needed White house review," and "long-established Executive Branch review procedures for both classified information and executive privilege interests require ODNI to refer these transcripts to the White House." By June 2019, the ODNI had identified that at least 10 transcripts may include information that implicate "White House equities."
In a letter to Schiff in September 2019, the White House noted that it was "very concerned" about the House Intelligence Committee's "threat to release potentially classified material without appropriate Executive Branch review … Such a measure could risk exceptionally grave damage to the national security."
A House Intelligence Committee spokesman spoke to Fox News on Wednesday, accusing the ODNI of having carried out a "protracted classification review."
"It also appears the White House has now abandoned its improper insistence on reviewing key transcripts, which the Committee appropriately rejected," the spokesman said.