LOS ANGELES—Elementary school children in Los Angeles County will soon have access to books containing LGBTQ content in their public-school libraries, due to a donation from the nonprofit group Gender Nation.
The Los Angeles Unified School District (LAUSD) held a press conference Dec. 8 to "celebrate the donation" of 7,000 LGBTQ books donated to elementary school libraries from Gender Nation.
"We believe that making story books available to children in our school libraries will help minimize bullying and foster a better learning environment," Gender Nation's website states.
Gender Nation is a nonprofit group that aims at "providing access to stories that represent people all across the sexuality and gender spectrum."
The group raised $85,000 to buy the books and donate them free of cost to the 440 elementary schools in the LAUSD. Back in May, the nonprofit group donated 16 LGBTQ books to each of the 28 schools in the Palm Springs Unified School District.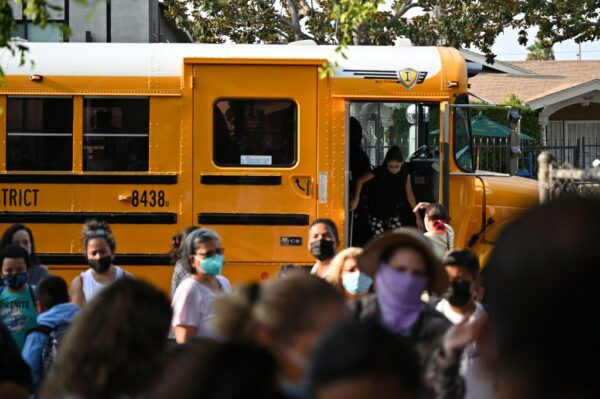 Each school will receive 16 LGBTQ books listed on Gender Nation's website, LAUSD Human Relations Director Judy Chiasson told The Epoch Times.
The list includes a book called "I Am Jazz," a semi-autobiographical story by Jazz Jennings, who began a public transition from male to female at the age of six. The book is aimed at children ages 4–8, according to Gender Nation's website.
The group also provides teachers with lesson plans for each book. In the lesson plan for "I Am Jazz" teachers are encouraged to help students "understand that gender is a spectrum, not a binary," and to ask children to "describe what transgender means."
Another book on the list, called "And Tango Makes Three," is aimed at children ages 2–5 tells the story of two male penguins who pair together and "create a family" by adopting a penguin egg and raising the hatchling.
The suggested lesson plan for that book directs teachers of older elementary students to read the students an article in the Telegraph in which parents criticize the book. According to the lesson plan, teachers are to ask students why they think the book has been banned, and then ask students to write a response to the prompt, "why do you think this book should be used in schools?"
The placement of LGBTQ books in schools has been met with backlash from some parents and educators that say students should learn about these topics at home, not in school.
Parents advocacy group Interfaith Statewide Coalition made a video opposing gender and sexuality topics being taught in schools.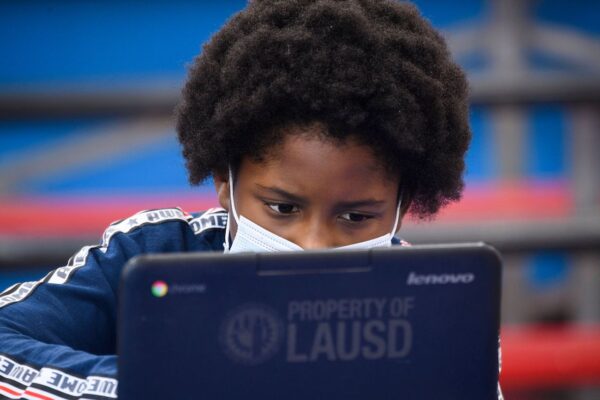 One of those parents in the video, Vera Perry, said she opposed teaching children to "doubt their biological gender because they don't fit gender stereotypes."
"Girls who prefer playing trucks over Barbies are still girls, and boys who prefer playing house over cops and robbers are still boys," Perry said. "These teachings that confuse kids about their gender based on what they like or don't like, or how they feel, will destroy young lives."
Interfaith Coordinator Brenda Lebsack, who is also a teacher and former school board member in Orange County, told The Epoch Times that when she was a child, she was a tomboy and often wished she was a boy.
"I was a kid that preferred playing with boys. I wanted to be a boy, to be honest, to the point to where I looked and acted so much like a boy got kicked out the girl's bathroom," Lebsack said. "If I'd been raised in society like it is today, I would have thought, oh, just take a pill and change become a boy. And it would have devastated my life."
Lebsack said that she believes "gender teachings belong in the home in order to respect the values and culture of [individual families]. Schools should not overstep their boundaries."
A spokesperson for Gender Nation did not respond to a request for comment by press deadline.