Australia's leading research-intensive universities have submitted over 4,000 international arrangements for review as part of the government's Foreign Relations Scheme (FRS).
Under the scheme, the federal government is able to cancel international agreements that are deemed detrimental to Australia's foreign policy and national interest.
The Group of Eight (Go8) universities said their submission of thousands of international arrangements for government review demonstrated their commitment to supporting the foreign policy.
"The Go8, which represents Australia's leading research-intensive universities and undertakes almost 70 percent of Australian university research activity, takes the integrity of these arrangements extremely seriously.
"Go8 universities rigorously review arrangements with a focus on defence sensitivity issues, compliance with sanctions regimes, foreign influence and in the context of Australia's foreign policy," Go8 CEO Vicki Thomson said.
Thomson said the impact of the legislation could already be felt in universities, as potential international partners have indicated their refusal to renew contracts due to the uncertainty that the scheme creates.
"It will be critical to the future of Australia's globally competitive tertiary education sector that our international partners can have confidence in their arrangements with us," she said.
On the grounds of national interest, Foreign Minister Marise Payne has already axed Victoria's Belt and Road deals with the Chinese Communist Party using the newly granted powers.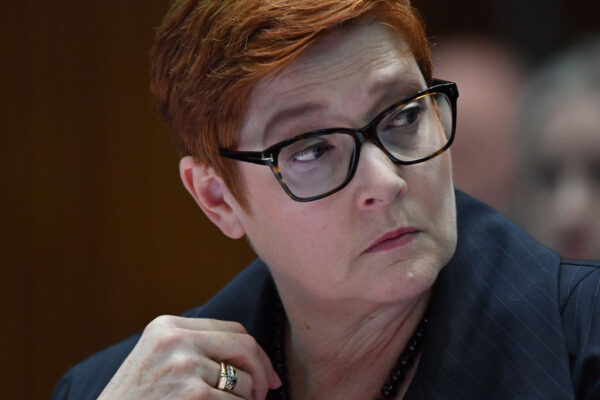 Now, the Department of Foreign Affairs and Trade (DFAT) will scrutinise thousands of arrangements that Australian universities have made with international bodies.
Thomson noted that the process had been a "huge logistical and administrative challenge" to put forward thousands of relevant arrangements.
"There is however more to be done as some universities were required to review in detail as many as 75 agreements for every one agreement lodged with the FRS," she said.
The University of Queensland told The Epoch Times that they notified the government of 587 existing agreements and 71 prospective arrangements and said they would "consider any advice received." The University of Melbourne said they had notified the government of "several hundred" arrangements for review.
A University of Sydney spokesman said they had notified DFAT according to the requirements of the scheme and would wait for the department to complete its processes before making any further comment.
"As this is an ongoing obligation, we'll of course also continually update our notifications as we enter into new arrangements," the spokesman told The Epoch Times.
The Epoch Times also reached out to the University of Western Australia for comment but the university did not respond in time for publication.
All four Go8 universities, who also have Confucius Institutes, did not comment on their view on the possibility of retaining the arrangements with their Institutes.
Australia has Confucius Institutes at 13 universities and at least one will close by the end of this year due to financial issues.
Former Hong Kong Lawmaker Ted Hui previous told The Epoch Times that the universities should close the institutes because "their nature is political, not academic."